10 Disney Bangers you Probably Forgot About
If you're looking for some songs to sing in the shower, or for some throwback bangers to distract you from studying for your midterms, look no further. Here's a list of ten throwback Disney bangers to get you through the week. You're welcome.
10. Tell Me Something I Don't Know - Another Cinderella Story
9. Burnin' Up - Jonas Brothers
8. Potential Breakup Song - Aly & AJ
7. Rockstar - Hannah Montana
6. Something About the Sunshine - Starstruck
5. Gotta Go My Own Way - High School Musical 2
4. Push It To The Limit - Jump In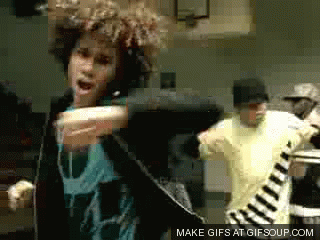 3. Strut - The Cheetah Girls 2
2. TTYLXOX - Bella Thorne
1. Shout It - Mitchel Musso
Happy Listening!
By Sydney Wasserman
Giphy.com