Name: TJ Smith
Year: Senior
Major: Political Science
Hometown: Greensboro, N.C.
Relationship Status: Single
Walking with this Campus Cutie is like walking with a celebrity. Since he is SO involved on campus, everyone he passes is eager to say hi to him! Meet the head of escorts for Project Pumpkin, TJ Smith!
HC (Her Campus): How would you describe your time at Wake over these past three-plus years?
TS (TJ Smith): Packed. With a lot of stuff. It's been a great three years. I have had a lot of adventures at Wake. Some good. Some bad. But, I'm still here right?
HC: Tell me more about your involvement in Project Pumpkin.
TS: I am the Escort Chair of the Steering Committee. It's great. I love Project Pumpkin. It is one of my favorite things on campus. It's nice to be in a leadership role this year.
HC: What are some of the benefits and challenges of your position?
TS: I get to do a lot on the day of [Project Pumpkin], so I am really in the middle of the fun stuff. All the kids come though my station. I get to see all the happy kids come and leave. However, since I am also dealing with college-aged kids, it's hard to make schedule changes and make sure people come to training. Scheduling is the biggest issue we have.
HC: How did you get the position?
TS: I started as a co-chair last year under publicity. Then I interviewed for this position and was picked!
HC: What else are you involved with on campus?
TS: Being the Escort Chair of Project Pumpkin is a very time-consuming role. But I am also a President's Aide, Freshman RA, and in the Arch Society – a small group on campus that discusses politics. I am the former Director of the Gospel Choir. [I'm involved] in a lot of different realms at Wake Forest. But right now, Project Pumpkin and being an RA are the most time-consuming. President's Aides are basically representatives for the university. We represent the university at different events and meet with President Hatch twice a month. You could think of us as ambassadors of the university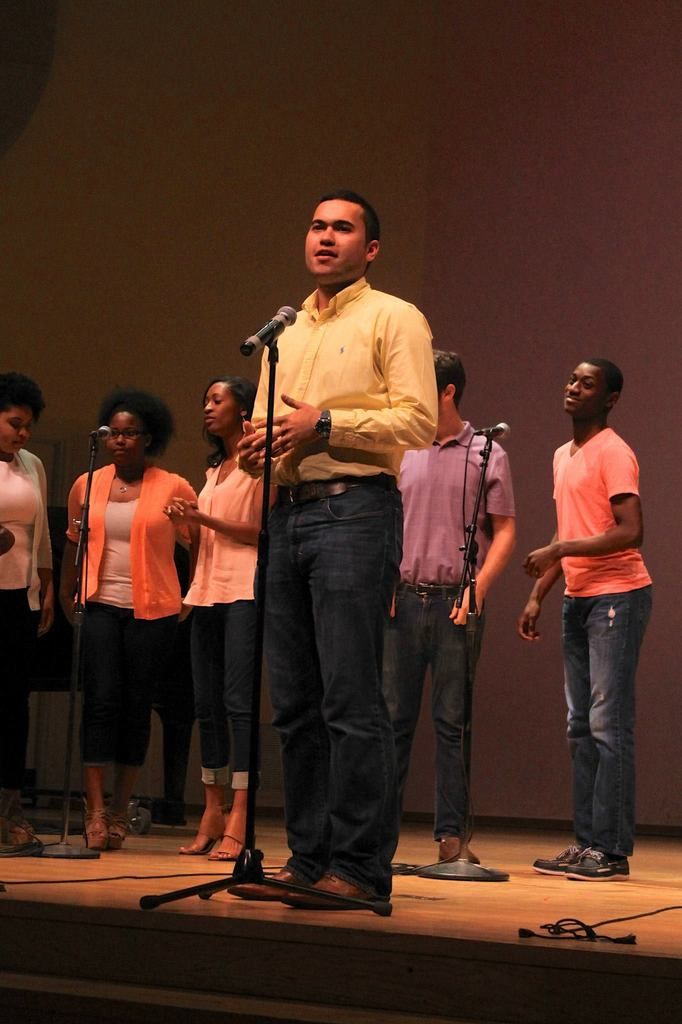 HC: What are your other passions and hobbies?
TS: I love all things music. I also love anything that involves volunteering or service. I do a lot of service work. I also love being outside. Not exactly hiking, but I love a good Frisbee game!
HC: What's your favorite band?
TS: This is a hard question, because I love all types of music. I am a big fan of Maroon 5. I will listen to anything from the 90s.
HC: When talking to a girl, what is the first thing you notice?
TS: Smile.
HC: What personality traits do you look for in a girl?
TS: I like bubbly, optimistic, happy people. I like girls who are driven. I want to hear what you are doing!
HC: How would you describe a perfect date?
TS: I think a perfect date would be an opportunity to have fun, but also get to know someone. So I am not a fan of movie dates. I think dinner and then a fun activity or adventure would be a great date.
HC: As a senior, what do you want your legacy to be at Wake?
TS: I want my legacy to be that I mentored students to take my spots [in leadership], and that I made a difference.
HC: Is there anything else you want the Wake community to know about you?
TS: I am always happy to talk to you. I like to chat with people and hear people's stories. 
*Article by Katherine Naylor