Name: Mitchell Dyer
Year: Freshman
Major: Undecided
Hometown: Melbourne, Australia
Relationship Status: Single
This super friendly Track and Cross Country freshman from  the land "Down Under" is not only talented on the track, but also is willing to take a girl out on the perfect date or simply get some "bad American coffee" with her! Meet this week's Campus Cutie, Mitchell Dyer!
Her Campus (HC): Tell me about your time at Wake so far.
Mitchell Dyer (MD): It's been pretty fun. I have been here for seven weeks now; we moved in a few weeks before everyone else. The work is pretty hard, but I have enjoyed it so far. I'm taking Anthropology and we had to do a flash mob in front of Benson. It was a pretty cool, fun, new cultural experience. Calculus is by far my hardest subject.
HC: Do you enjoy being on the Track and Cross Country team so far?
MD:  It's really good! I thought it was a normal thing before I came. However, with the amount of the time I have to put into it, I realized that it is a little stressful – though it is totally worth it. 
HC: What is an average day like for a Track athlete?
MD: Luckily we don't have any really early practices because I have the tendency to sleep in. We only train in the afternoons, except on Sundays when we have practice at 8:30 AM. That's the hard one. We basically train from 2:30-6:30 PM, which whips out a lot of our afternoon. But it's not too bad. I knew it was going to be hard. Plus, the guys on the team are awesome. It's a real good group of guys.
HC: What event do you run?
MD: I run middle distance, which is anywhere between a mile and seven miles.
HC: What is it like to live in America after growing up in Australia?
MD: The school itself is really quiet for me. I came from a big city. It's a very different vibe but I like it! There are so many food things here that we don't get. Free refills blew my mind! All the food is ginormous – it's massive. We ordered a pizza the other night, and it took me like a week to finish it. Also, your Krispy Kremes are so affordable. Donuts are $10 each back at home – it's a delicacy. I don't like American coffee. It's not very strong – that's my one compliant about America. Some of the culture is pretty similar, but people are much more laidback in Australia. People get stressed very easily here. I come from a culture where it's much more, "Do what you want and just relax."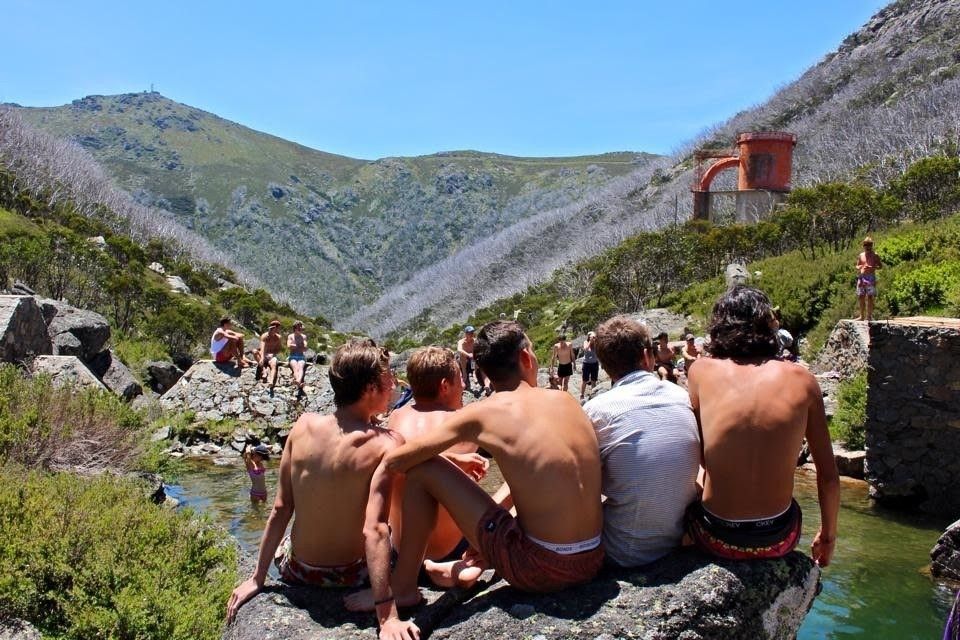 HC: Have you traveled anywhere else?
MD: I have been to a lot of Asia – Indonesia, Thailand, Vietnam, and Cambodia. They all are not too far away.  Traveling is very big in Australia. Traveling is the best.
HC: Have you gotten involved with anything else on campus?
MD: I did Campus Kitchen once, and it was a great experience. I will definitely do it again. I have to do it twice a week if I can. I'm not sure if I am going to get involved with anything else, but I really hope I do. It's really just about time! The only time I have now to even watch Netflix is after 12:30 AM.
HC: What do you want your legacy to be when you graduate from Wake?
MD: I have studied for 10 months since I finished high school in November. Our school year is from February to November, since our summer is your winter. So I want to go back to working hard now. I want to be known as a hard worker- just someone who got it done, made friends, and had a good life.
HC: When talking to a girl, what is the first thing you notice?
MD: That's a hard question. Probably the eyes. I am a big sucker for eyes.
HC: What personality traits do you look for in a girl?
MD: Someone who is relaxed and charismatic too!
HC: Describe a perfect date.
MD: I haven't been on one since I've been here. But back at home I go on them all the time. Where I live, we have a lot of drive-in movie theaters. So one of my best friends has a UTE, or as you guys call them, pick-up trucks, and I borrow his. I'll put a mattress in the back of it and take a girl to the drive-in movie theater. It's fun! But most importantly, I want a date that is really relaxed. I'm not a high-end type person.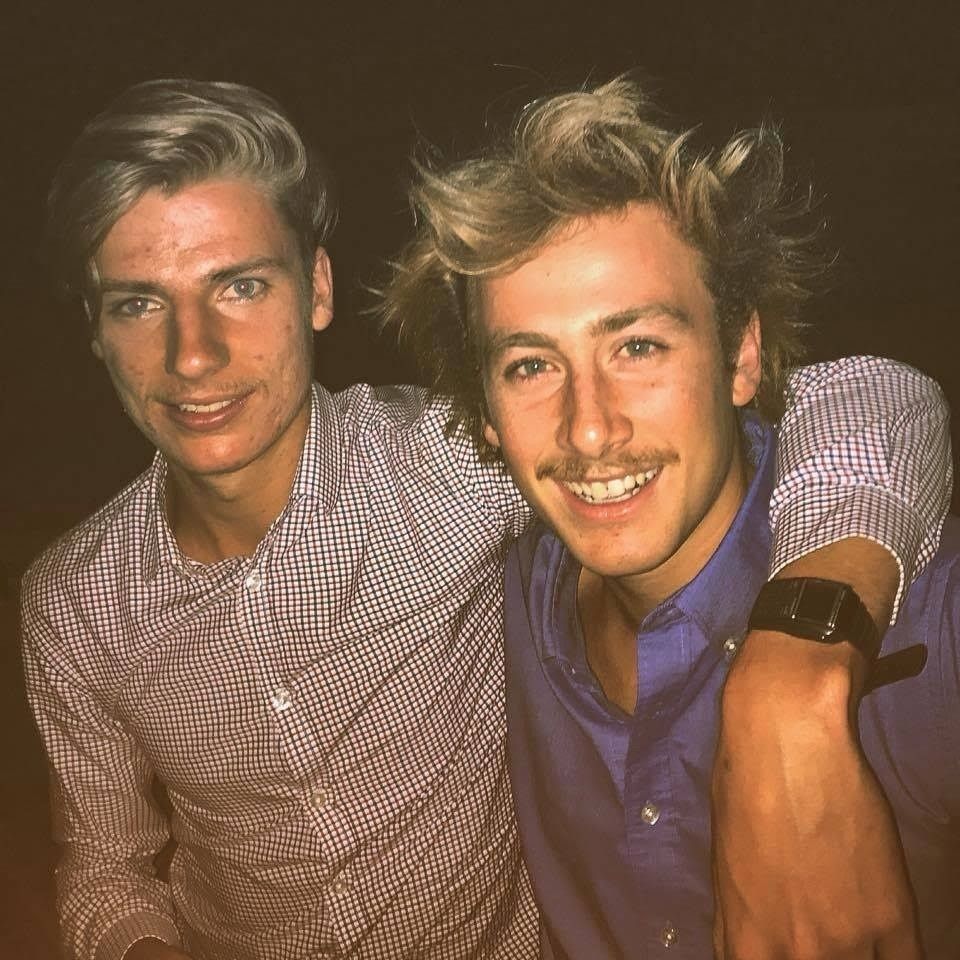 Mitchell is on the left, hanging out with his friend Simon, who is also on the track team.
HC: Is there anything else you want the Wake community to know about you?
MD: That I am a friendly person. Feel free to come up and say hello! Or feel free to get a coffee – a bad American coffee. Campus Grounds actually has the best coffee. I want to work there. 
*Article by Katherine Naylor