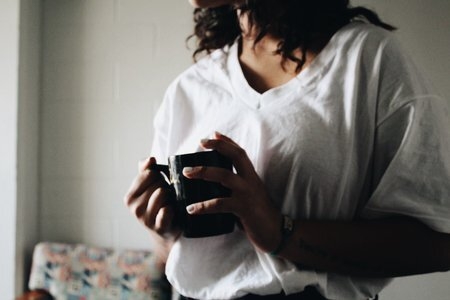 Celina Timmerman / Her Campus
It's Okay to Take a Break
 Well, this spring doesn't look quite like anyone would have expected. I am sure you have found many articles explaining how to make the most out of this time, what to do while stuck inside, or ways to stay in touch with friends. Although all of these things are important during these uncertain times, I think we should also use this time to take a break, slow down, and maybe, just maybe, not do anything for a bit. 
As college students, it is so easy to get caught up in the notion that we always have to be involved and doing something. I have fallen prey to feeling the need to be constantly surrounded by people. To ease this notion, we involve ourselves in absolutely everything and sometimes do not get the chance to breathe. We think that this is how things are supposed to be as if we are expected to be moving!
Though it is showing up harshly and my heart is breaking for all of the seniors that are missing out on their last few months at school, maybe this time being stuck at home is a gift. Take the time that you now have and don't look at it as a curse. Look at this time with joy and try your best to ENJOY it! Let yourself do absolutely nothing for a minute or two. Let your mind wander and take a break. 
I know this is all advice that counselors have told us before, but I am just giving you a gentle reminder. The world will not fall apart if you stop for a moment, and those people will get over themselves if you do not respond in 2.5 seconds. So for real, take some time, even if it is just a half an hour and do NOTHING. Put your phone and computer away and just relax. 
Make the most of this time! You never know, if you start a habit now you may be able to keep up with it when this lockdown ends! And it just might make you more mentally prepared for the fast-paced and highly involved lives that we lead!