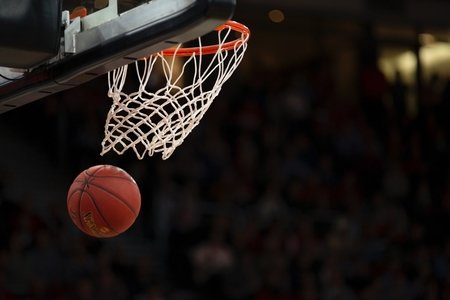 Everything You Need to Know About Wake's New Basketball Coach
Forbes is in the Forest, y'all. Wake Forest University announced Steve Forbes as the new Demon Deacon head basketball coach on April 30th, 2020. With a flashy surname that invokes the names of the top billionaires in the world (Forbes being a well-known business magazine), Steve Forbes seems to be the answer to the basketball program's prayers. Whether you are an avid Wake Forest basketball fan or simply admire the rolled quad on your way to class, here are five things you need to know about this new hire: 
History: The Demon Deacons have not won an ACC tournament title since 1996 under Dave Odom. Although we managed to pull off the upset of the century by defeating Duke on February 25th, 2020, in a 113-101 double-overtime game, the Deacs have been lagging for quite some time. Steve Forbes might just be the spark the basketball program desperately needs. 
Origins: Steve Forbes is joining the Forest from East-Tennessee State University (ETSU). In the five seasons that he was head coach, the ETSU Buccaneers claimed victory in 130 games and won two Southern Conference championships. His team went all the way to the NCAA tournament in 2017 and they were headed there again before COVID-19 ended their season. He has also served as an assistant coach at Texas A&M, Tennessee, and Wichita State. Throughout his coaching career, he has had three Final Four coaches as mentors, ensuring that he truly has learned from the best of the best. 
Enthusiasm: Steve Forbes is certainly enthusiastic, there is no denying that. I don't know if you had the opportunity to watch Wake's announcement video on Twitter, but it was all but what we were expecting. Forbes is seen accepting the offer from the Wake Forest athletic director, John Currie, spiking his medical mask to the ground, and then screaming "Let's Go Deacon Nation!" He also has been calling everyone (certainly in the form of an automated message) with any association to Wake Forest basketball games. Even my friend at UVA received the message, only having purchased a ticket to a Wake basketball game once. 
Miller?: Wake was also considering Wes Miller as the new hire, a UNC alum, and the current head coach at UNC Greensboro. Any Deac might recognize this name just by having passed the Miller Center on campus, as Wes Miller's father is a key financial contributor to the Wake Forest community. Nonetheless, Wes Miller graduated from WFU's rival and is mentored by the current Tar Heels coach Roy Williams. Once Williams steps down it is rumored that Miller will be quick to take his place. If Wake athletics would have gone through with the offer only to have Miller leave for UNC, Demon Deacon morale may have reached an all-time low.  
Fun Fact: Surprisingly, Steve Forbes actually played baseball in college! He was a student-athlete for Southern Arkansas University, knocking balls out of the park rather than shooting baskets. While his baseball beginnings have not dampened his success in the basketball realm, his athletic career has certainly taken a turn since he stepped up to bat in college. 
Welcome to the ACC Steve Forbes! We can't wait for you to show us how it is done in LJVM come Spring 2021. 
Sources:
https://www.etsubucs.com/mbasketball/roster/2018-19/10042/steve-forbes/
https://www.espn.com/mens-college-basketball/story/_/id/29116422/wake-forest-talks-etsu-coach-steve-forbes
https://godeacs.com/news/2020/4/30/wake-forest-names-steve-forbes-head-mens-basketball-coach.aspx
https://nsjonline.com/article/2020/04/mannings-out-whos-next-for-wake/
http://greensborosports.com/2020/04/27/todays-update-on-the-wake-forest-basketball-job-searchcoaches-seen-on-campus-others-are-on-the-radar/