Campus Cutie: Suyash Keshari ('18)
Name: Suyash Keshari
Year: Sophomore
Hometown: Calcutta New Delhi, India
Major: Political Science with a double minor in Entrepreneurship and Journalism
Relationship Status: Taken
Favorite Food: Indian food! Anything with a hit of spice
He knows how to take much more than #arsty nature pics; this Cutie travels the globe and photographs wild animals! He even recently won an award for his work from the Smithsonian! Meet this week's Campus Cutie, traveler, foodie, and photographer, Suyash Keshari! 
Her Campus (HC): What did you do over winter break?
Suyash Keshari (SK): It was really nice. I traveled a lot. I was only home for five days. I did a lot of photography. 
HC: How did you get started in photography? Why nature and animals?
SK: When I lived in central India, it was really easy for me to have exposure to wildlife. It was just in my backyard. I've been into wildlife since I was three years old. It's a long story, but it's an interesting one, and one I love to tell. So, it's because of my grandfather. He used to take me to the zoos of Calcutta, and, as a kid, when you go to the zoo, you are really excited. You are excited to see the animals. The first time I went to the zoo, my excitement was broken by my grandfather's comment when he said, "You see these animals and they are not happy." That got me thinking. He inspired me to watch National Geographic and Discovery Channel as a kid. He would tell me, "As you see this tiger here in the zoo, it's not the same as you see in National Geographic." It got me thinking more. My cartoons were replaced with tigers and lionesses. I started reading about it and watching TV shows. Wildlife and nature was always in my backyard in central India. Photography came along because when you are traveling, you want to capture the moment. I aspired to capture the image in a better way. When I was 11 years old, my dad bought me a camera and that just set the ball rolling. My love is for the wildlife, so it just comes naturally when I photograph it.
*Photograph by Suyash Keshari
HC: What countries have you traveled to?

SK: I have a big list! I am a traveler and a foodie! I write a lot in my free time. I love writing about my photography. I have traveled to: France, Switzerland, U.K., U.S., Germany, Hungary, Czechoslovakia, Netherlands, Strasbourg, Luxembourg, Kenya, Spain, UAE, Oman, Thailand, Singapore, China, and Canada. And then different places within those countries. I've visited a lot of places a lot of times. I could go on and on about all the places I've traveled.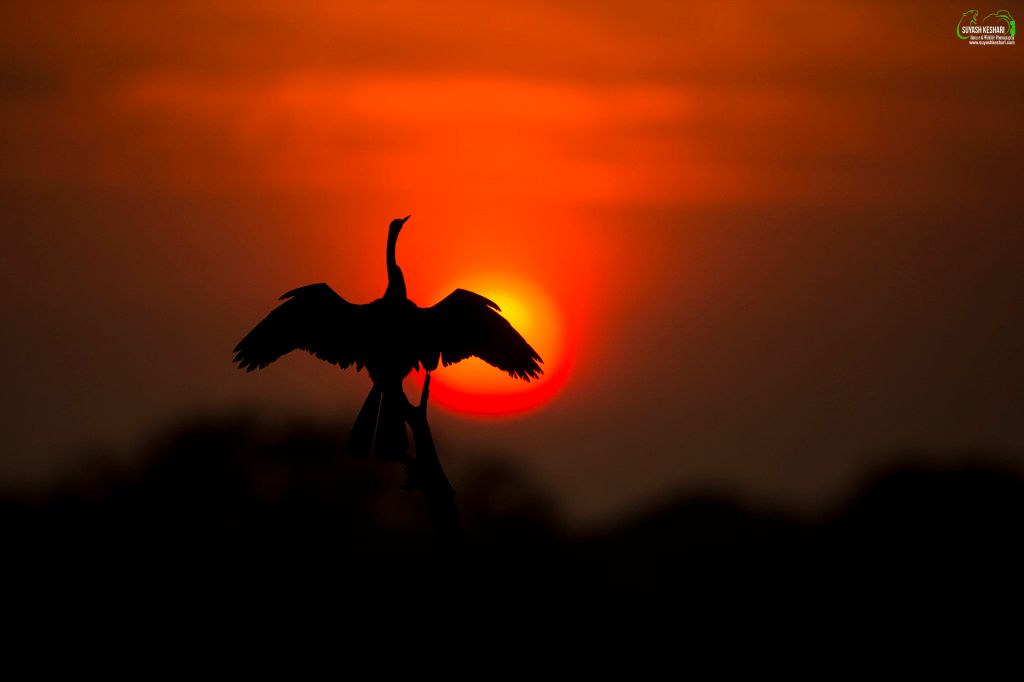 *Photograph by Suyash Keshari
HC: How do you figure out what places you want to travel?
SK: Most of it is because of my family traveling there, but now, I base it on what I want to photograph. What kind of people do I want to meet? What story do I want to tell the world? Stories motivate me.
HC: Is there a story that is super memorable to you?
SK: I am working on a project where I interviewed this guy whose mother was killed by a tiger – killed and eaten by a tiger. The tiger was a man-eater, and when I was interviewing my subject, he started crying and told me everything about it. It was a half hour interview, and I had just met him in the village. I said, "Should I pause the interview?" And he responded, "No, keep going on because I want people to hear this." I asked him, "What do you think of the tiger? What should have been done with it? Should it be left there or should it be taken to a zoo or killed?" And he said, "The tiger should live in the forest, because we are the ones who intruded it." This is a guy who is illiterate, who is not going to school, who gets $100 per month, and he is saying that. He said, "It is important to the environment. It is important because if the tiger goes, the forest will go; if the forest goes, then the rains won't happen; if the rains won't happen, then my livestock and my farm will die." He knows this, and people don't care. That was really powerful. 
*Photograph by Suyash Keshari
HC: Is there a favorite place that you have photographed?

SK: I don't think there is a favorite, but there is a place that has become my second home called Bandhavgarh. I know people there that are my best friends, like family. It is a place I love. I know individually the tigers there. I have photographed them through their lives, so I know whose cubs are whose. 
HC: Are you doing any upcoming trips?

SK: This summer I plan to work on a movie, a film of my own. I film a lot nowadays. If it works, it will be a big deal for me!
HC: The Smithsonian just gave you an award! Tell me about it!
SK: There was a competition called "Nature's Best Photography". It happens all over the globe and different continents participate. My category was Nature's Best Photography Asia. There were four subcategories of Ocean, Wildlife, Landscape, and Macro. I applied for Wildlife. My photo was selected for Wildlife for Nature's Best Photography Asia. That was the tiger picture (pictured below). It was showcased at the Smithsonian and at the awards ceremony. People from all over the world were there because of their photographs, photographers from all over the world. I was the youngest in the Asia category. The picture is going to be there until August. It is in the Smithsonian Museum of Natural History.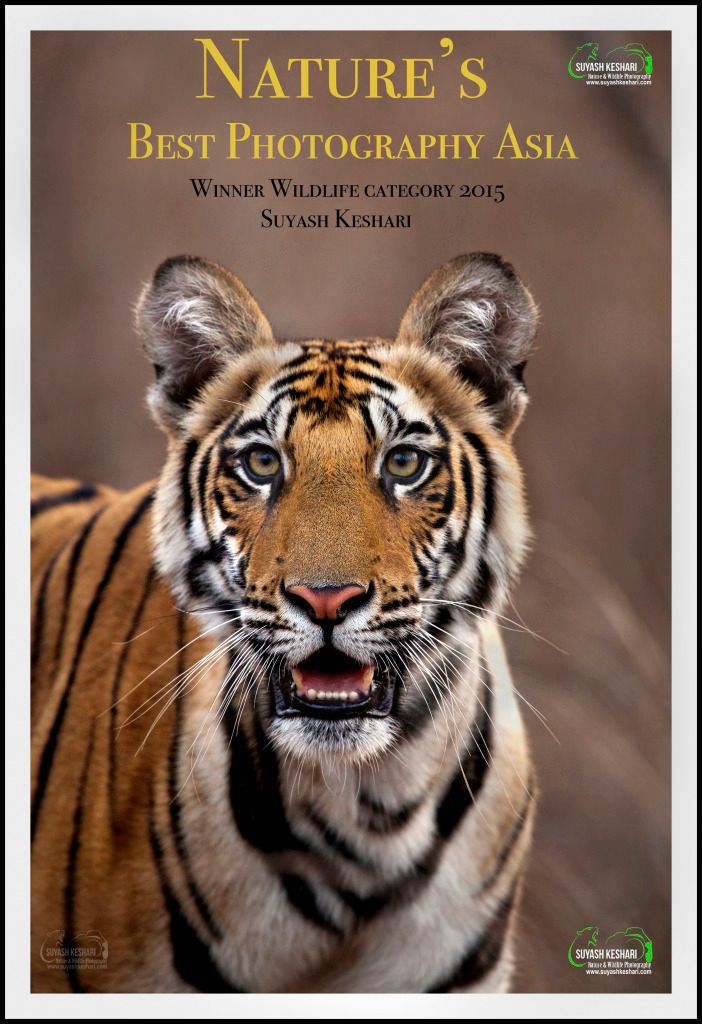 *Photograph by Suyash Keshari
HC: What's the coolest difference between America and India? 
SK: The accent. The southern accent and the way of saying stuff like: "Do you mind closing that door?" Like, I don't mind it. The way of saying, "Y'all," the way of dressing, the way of talking, the fraternity and sorority culture. People work a lot, but they also enjoy life. 
HC: When was the last time you had a really good laugh?
SK: The other day – I was with my girlfriend and we were talking about some funny thing. She said something and I just laughed. 
HC: Are you a night owl or a morning person?
SK: I'd like to be a morning person, but college makes it really hard. My schedule back home in India looks like: 4 a.m. to 10 p.m. That's how I was in high school. I would get up at 4 a.m. completely refreshed, sometimes without an alarm!
HC: Oh wow! Why do you get up so early?

SK: I played soccer, so I used to train. Now, I would get up for wildlife. I would love to get up early at Wake, but it's impossible. There is so much work to do and lots of fun to have while being social. 
HC: Are you superstitious? About what?
SK: I'm kind of superstitious! A little bit. For example, if I'm doing photography, I will normally sit on the same side of the vehicle. But it's also fine if I sit on the other side – it doesn't bother me. 
HC: What is your favorite memory at Wake so far?
SK: It's not a memory, but it's coming here from somewhere different, studying something different – different language, different people, different culture. Actually coming here and seeing yourself getting used to it, making those new friends and getting to know your friends and their families and their life stories – it's completely different. That's what has been special at Wake for me.
HC: What motto do you live your life by? 
SK: Back home I live by the motto, "In order to rise beyond the sun you must rise before it." Here at Wake, my motto is an acronym, "S is for self-respect, U is for uncertainty, C is for control, C is for care, E is for effort, S is for sober, and S is for surprising." This is the motto my uncle told me. He also told me, "There are three kinds of people in the world: 1) those who are the leaders, 2) those who are the followers, and 3) the bystanders. Always be a leader." I always aspire to be that.