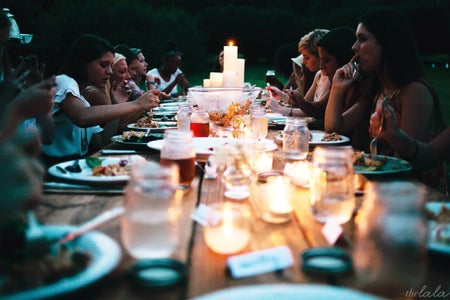 Breanna Coon / Her Campus
5 Fun & Creative Activities to Do With Your Family During Quarantine
A few weeks ago, my family spent the majority of our Saturday preparing and participating in an "around the world experience." Each family member claimed a particular country and designated an area of the house as that country. The only requirements were that the whole family spent 20-30 minutes in each country, and everyone kept their ideas secret. Once everyone had done their preparations and created the proper décor for their country, my family spent the evening moving around the house engaging in different activities, eating food, and learning more about each of the chosen countries. It was really fun to see what different people came up with—my dad even included dinner in his!

Do you know your own family? You can have every family member create a Kahoot with about 20 questions of trivia about their own lives and interests and see who knows whom the best! Get creative with questions from all aspects of your life, and make your family laugh about all your favorite inside jokes.

If you have a projector (or find and buy an inexpensive one on Amazon), you can hang a sheet in your backyard and watch a movie under the stars! You can even get popcorn and your favorite candy to watch a premiere of a movie none of your family has seen before. If your backyard has enough space to properly practice social distancing, you can even invite your neighbors to bring some chairs and watch!

4.

Have each family member plan a night

Designate an evening where one person in the family is responsible for planning and creating the whole dinner as well as some kind of activity after dinner. This could include anything from picking up takeout from a favorite restaurant and playing a board game to a three-course meal with a talent show afterward.  

If your whole quarantine crew is over 21, create a map and visit a variety of "bars" within your house! This is a popular activity on TikTok right now: I've seen rooms themed as beach resorts, wine tastings, beer halls, karaoke parties, casino nights, and more! If the bar thing isn't your style, you can also turn this idea into a restaurant crawl where each room has a different themed dish.