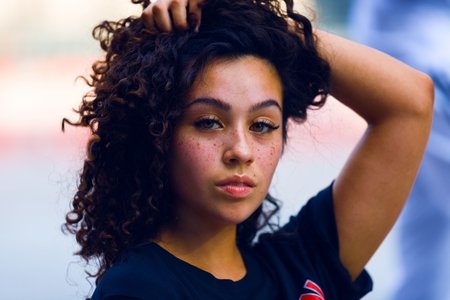 What the Heck Is Going on With DevaCurl?
If you're a curly or even wavy-haired girl, you've probably heard of the popular brand, DevaCurl. If you haven't heard of them, DevaCurl is a brand that sells all types of curly hair products. They are known for their "good" ingredients, high-end prices, and popularity among the curly community. DevaCurl, with a cult following, was a brand that everyone knew and trusted - until they couldn't. 
Recently DevaCurl was hit with a lawsuit, thousands of women and men saying their products have damaged their hair. This damage has been everything from a loss of curls to irritated, flaky scalps to even hair loss. 
Popular YouTubers such as Ayesha Malik and The Curl Ninja have also come out, sharing their Devacurl horror stories. In Ayesha's video, "Why I Stopped Using DevaCurl" which currently has over a million views, said she feels like "a lab tested guinea pig," as she has only used DevaCurl products over the last 6 years. She claimed her hair is suffering because of it. 
On top of the once DevaCurl Ambassadors sharing their stories, people across the world began to open up as well. A Facebook support group called, "Hair Damage & Hair Loss from DevaCurl - You're not CRAZY or ALONE!" was created and has been growing rapidly ever since. On that page over 30,000 members have shared how DevaCurl has damaged their hair in one way or another. 
Run by Stephanie Mero aka The Curl Ninja, the description of the Facebook group says that "The purpose of the group is to support each other in a tough emotional time, confirm any uncertainties by comparing our situations, and stay updated on communications with the company." 
DevaCurl released a statement basically saying that their products are completely safe and that there is no reason to stop using them. Those who try to email and reach out to them on social media all seem to receive the same, generic response. 
Will Devacurl ever acknowledge and address the thousands of women with now damaged hair? Will they take responsibility?  Will they ever apologize? In my opinion, I highly doubt it. Until then, the DevaCurl investigation continues.