Top 5 Movies to Look Out for in 2020
One of my favorite things about going into the new year is learning about all the new movies arriving in the coming months. After last week's Oscars finally revealed the top films of last year, I think we're all ready for a fresh batch of new movies. From biopics to blockbusters, these are some of the top anticipated movies of 2020.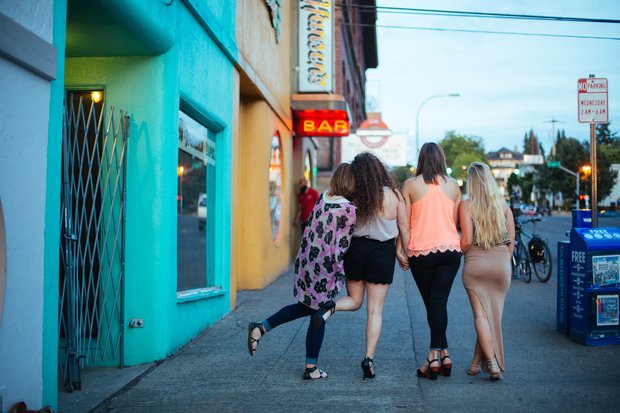 Breanna Coon / Her Campus
1. No Time to Die
Get ready for another thrilling, suspense-driven James Bond film coming this April. In this installment, Bond is recruited by a former colleague in the CIA despite having left active service. From there, Bond will embark on a mission filled with dangerous encounters and mysterious new villains. Coming back for his fifth Bond movie, Daniel Craig will star alongside Léa Seydoux, Rami Malik, and his Knives Out co-star, Ana de Armas. After hearing that eerie new theme-song by Billie Eilish, I am certainly intrigued by No Time to Die. 
2. Antebellum 
It's that fascinatingly creepy movie you keep seeing all the trailers for Antebellum. Antebellum is set to be released in late April and tells the story of an author discovering herself inside of a terrifying reality that she can't get out of. Janelle Monáe stars in this unnerving horror film with stunning cinematography. Producers who also worked on Get Out and Us helped with Antebellum so we can most likely expect the film to feature a grim take on a social issue.
3. Soul 
Finally: a feel-good Disney movie with an interesting, original screenplay! No shade to remakes and sequels, but I'm just so ready for this one. Soul is about a jazz-obsessed middle school teacher, Joe Gardner, who finally gets his chance to play music live himself. But, to his misfortune, Joe suddenly gets into an accident where he finds his soul separated from his body. The rest is for you to find out this June when Soul premiere's featuring Jamie Foxx, Tina Fey, Questlove and more. 
4. The French Dispatch 
After patiently waiting since 2018, we are finally getting another Wes Anderson film this year. I think the most alluring thing we know so far about this film is the number of incredible actors who will be part of the production. The film features actors such as Bill Murray, Frances McDormand, Timothée Chalamet, Owen Wilson, Tilda Swinton, and the list just goes on. The French Dispatch will revolve around a magazine created by an American journalist in a fictional French city and the stories that came out of the publication. Get ready for some beautifully symmetrical film stills and pastel colors when The French Dispatch comes out this July. 
5. Blonde
This year, Netflix will release a highly-anticipated Marilyn Monroe biopic, Blonde. The film is based on a novel written by Joyce Carol Oates that details Monroe's life in a more private setting. Ana de Armas will star in the film as Marilyn Monroe but so far, that's almost all we know about the film. Be on the lookout for Blonde this year on Netflix for a closer look at the turbulent life of Marilyn Monroe. 
Whatever your plans are this year, don't forget to check out the theatres every now and then for a look at some really exciting cinema. With everything else going on, let's hope 2020 is the best year for movies!