I knew I wanted to eventually become an orientation team member from the first time I saw them jumping at Hokie Focus. It was the spring of my senior year of high school, just weeks away from my graduation and months away from arriving in Blacksburg for good. The orientation team displayed more energy than anyone I had ever seen, and I'll never forget the one girl on the team that looked at me and said with enthusiasm, "Welcome to Virginia Tech! We are so happy you're here!" It was this interaction that made me want to be a part of what they were.
After COVID-19 became a part of our everyday lives, I didn't see myself accomplishing a lot of what I had expected to, with orientation being one of them. It became an experience that I figured would be cool to be a part of, but I still stayed realistic in the idea of it possibly not happening. When I saw applications open at the end of the fall semester of 2020, I figured I would give it a shot and applied. It wasn't long before I received a call from the graduate intern through New Student and Family Programs asking for a second application from me, and that same night I received a letter saying I was accepted for the position.
I began training in March through an online class. Before I knew it, June arrived, and I was moving on campus to begin my journey. I cried the entire day, terrified I would hate doing this and hate living on campus again. I was afraid the students would never warm up to me, especially since I would be seeing a majority of them on Zoom. I was thinking beyond the worst-case scenario, which I knew wasn't healthy. I tried to get myself in the right headspace through those first two weeks of in-person training but still felt imposter syndrome. I didn't feel like I was a good asset to the team and managed to convince myself that a majority of them would feel no different if I wasn't there. It was on the last day of training when we were awarded our signs and name tags in the pouring rain that I finally gained the confidence to realize this was meant for me just as much as anyone else. I knew I could do this.
We jumped headfirst into the orientation experience, with small group facilitation taking place on Zoom and campus tours taking place in person. Our team was split into three groups with one group giving a tour a day, so once every three days I could give a tour to families that were eager yet anxious to bring their students to see their new home.
On the days we gave small group facilitation, it was easy. We gave our meetings over Zoom with PowerPoints that we had created during training. A majority of the time, you can tell the students wanted to learn from you so you could see them paying attention. Of course, you can't say that for all of them. Many chose to keep their cameras off, and many did not respond to questions. I can't imagine experiencing college for the first time online, so I tried not to judge, even when it was hard for me to sit there on Zoom with nothing but black screens.
Tour days were long and humid, as they were always between an hour to an hour and a half long talking around the entire campus. Not only did we walk it, but we walked it backwards so that we could stay face-to-face with the families as we explained our sights. Talking for that long while walking backwards in the heat takes a lot out of your body, and we gave two tours a day. However, regardless of the conditions, it was so rewarding to talk with the families. They always had good questions to ask and seemed intrigued by anything I had to say. I could see the relief in their eyes whenever I shared my experiences, whether that involved dorm life, club life, or life as an orientation team member.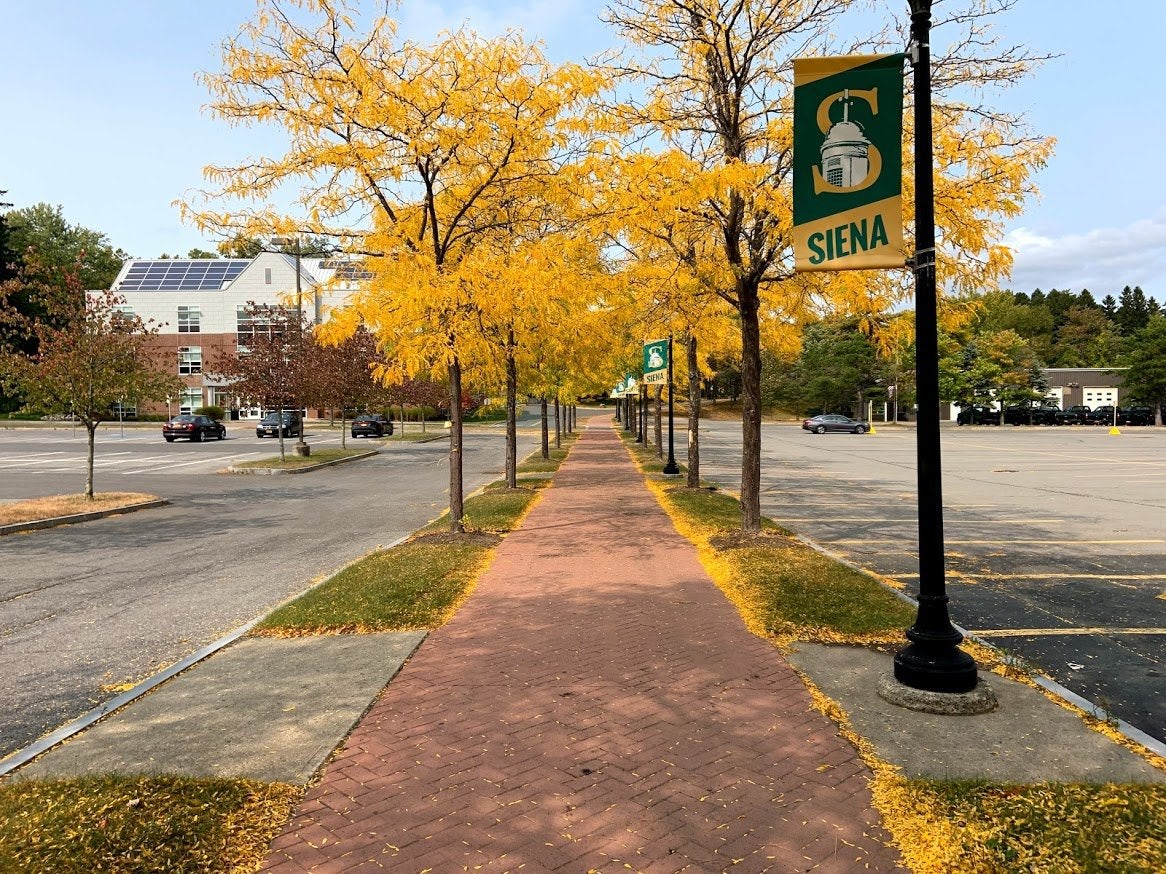 Before tours, we would run into the large room we would hold the families in before we released them on tours and jump to Enter Sandman. We knew we wouldn't look like true orientation leaders if we didn't go all the way by jumping and screaming about how much we loved our school. We would get the families to stand and jump with us; after all, it was something they would have to get used to doing as Hokies! Sometimes they stood up, sometimes they didn't. Either way, we had fun doing it.
Through the process of orientation, I learned so much about my school. I learned about our history, where we came from, and how far we have come. I dived deeper into understanding our core values and the principles we stand by as an institution. I learned how to work with unexpected schedules that you couldn't possibly be trained for and how to best benefit the students in those situations. It all revolved around them, after all.
I believe orientation made me a better person. I went into it with a constant worry of what others thought of me if they found me a suitable worker, a funny individual, or a good friend. Now, I see what I am capable of amid pressure. I see how well I treat absolute strangers in need of guidance or advice. I see how successful I can become if I do a job and I do it well. I'm confident in what I am capable of accomplishing now that I know I can set my mind to something and, despite a global pandemic, make it happen. I'm forever grateful for New Student and Family Programs, the people I met, and the new mentality that came with being an orientation team member for Virginia Tech. What a perfect way to embody our school motto, 'Ut Prosim' (That I May Serve).