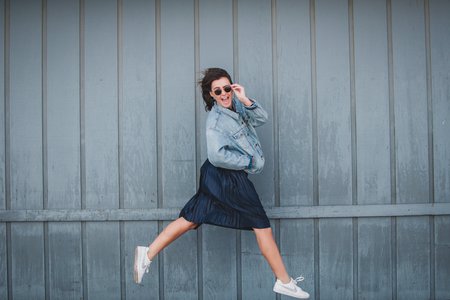 Taylor Thoman / Her Campus
Learning to Face My Fears
Over the past several months, I've been engaging in quite a bit of introspection in my life on my personality, morals and values, even the energy I've been keeping around me. Due to some unfortunate events in my personal life, I've begun to close myself up from people, even those who were closest to me; what will they think if they see me acting the way I am? Will they judge me, mock me or start talking about me behind my back? Is it worth going out into the world and trying to meet new people? On top of that, it's my senior year, what does this mean for my future? If I don't get my target GPA, do I lose my worth? What does the future hold for me?
These questions of existential crises have my head spinning every night, constantly worrying and debating whether or not my life is going to be at all easier. The problem is, I know life only gets harder the older you get, as you move along it's just one struggle after another. I would be lying if I said I don't think about this between moments of productivity when it's too quiet and I can actually hear my thoughts instead of lyrics or news. I fear quite a few things: my future, attachment and what it will take to be genuinely happy, because I don't know how to handle any of the above. 
It sounds arbitrary and almost childlike, no one knows about the future, we only know work and how to network in order to get into good graces with those in charge. Whatever happened to picking a job and field you were genuinely passionate about? I don't want to sit in a cubicle for the rest of my life, I don't want to write gossip or meaningless entertainment, I want my work to mean something... but what if I never get the opportunity to? What if I'll never be good enough?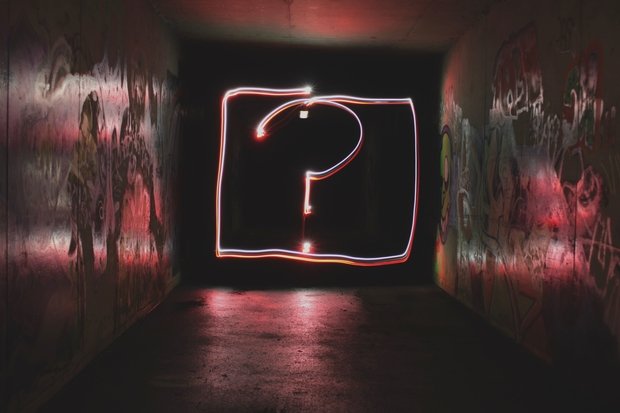 Photo by Emily Morter on Unsplash
Ah, attachment, my nemesis; be it a friend, a partner or even a dog that passes me -- because let's be real, cute dogs are worth jumping in front of a car for. Quarantine had me reevaluating past and present friendships and relationships, leaving me to question what went wrong, who was at fault and what I could have done to make things better. Here's the conclusion I came to: I can't blame myself for the end of any type of relationship I have because I am not the only one at fault. I'm not a confident person, though to friends and family it may seem that way, and I tend to blame myself for issues that occur between those I care about and myself, making myself a scapegoat in a sense. Why? I always feel it's my fault. But now? I'm not taking any disrespect, instead I'm standing up for myself and not allowing anyone to walk all over me. 
Now, what will it take for me to be happy, actually happy? Well, I suppose I won't know until it happens, right? Sure, hobbies and good company keep you happy, but those are fleeting moments. I want to experience feeling that way for 24 hours; it sounds dark and somewhat depressing, to say the least, but genuine happiness is something I want to have at least once.  Whether it stems from my dream job, moments with family or those I care deeply about, I suppose I'll have to wait and see what happens and where it blossoms from.
This isn't meant to be an inspirational article, but I want it to resonate with you. We all have fears, whether it's spiders or whether or not you'll switch career paths, but you have control over your life, no one else does. Take life by the reins, say a corny "carpe diem" and ride off. Blast your favorite songs and belt them out, take every moment to create a spontaneous memory with your friends and know that your hard work will pay off at the end of this race.  Your fears have a something bigger to worry about, and it's your willpower. Stay strong Hokies.