Influential Women That Paved the Way for Us
March is Women's History Month. This month is dedicated to the achievements that women have made throughout history. We should be recognizing the many women that have paved the way for us all throughout the year, not just one month, but a little reminder goes a long way.
Women have consistently struggled for equal rights, treatment and respect throughout history and that struggle proves to continue on. However, monumental steps have been made so that women have the freedoms that we do today. If you are interested in a bit of background information and an interesting take on women's rights, I have another treat for you here.
It would be impossible to name all the women throughout history that have made our daily lives what they are now, but this list offers just a few.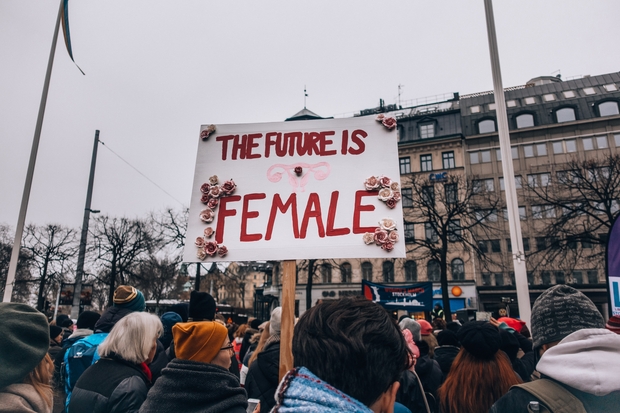 Susan B. Anthony is best known for her work in the women's suffrage movement. Anthony dedicated her entire life to the fight for women's rights, giving speeches, creating petitions, protesting and forming organizations that fought for women. Anthony was also an abolitionist, living to see the right to vote given to African American men, but her death came short of the women's vote by 14 years.
Ashley Graham is a true icon of our modern culture. Breaking ground for women in the fashion and modeling industry, she has smashed the norm that all women should be a certain size or shape. Graham is an advocate for body positivity which has created a movement that has made it easier for women to practice self-love.
Condoleezza Rice is a powerhouse, and I cannot be persuaded otherwise. As a young girl, I remember thinking I want to be as educated and powerful as her when I grow up. Rice has been a fervent public servant through government work, serving as press secretary, a diplomat, and political scientist, that promoted international peace in a time of war. She is a reminder that women can be powerful in a government that is still male dominated.
Malala Yousafzai is one of the youngest advocates for women that we have in society today. In the United States we fight for equality but women in other countries are fighting on another level, where they often risk death for their fight. Originally from Pakistan where women have virtually no rights, she ignored the consequences for what she believed in. Yousafzai's advocacy for human rights, specifically for the education of women, has been nothing short of amazing. She is the youngest to be awarded with the Nobel Peace Prize for her advocacy.
Ruth Bader Ginsburg is a modern example that reminds us that the hardships faced by women are all too recent. Ginsburg has made it known that women are just as capable as men are when it comes to making sound minded decisions, especially ones that determine the fate of a nation. The activism for gender equality and women's rights by Ginsburg show us today that with dedication and hard work, anything is within our reach.
Harriet Tubman could easily be the spokeswoman for courage. Tubman made numerous successful efforts to free slaves in the 18th century. Many that were enslaved were transported through the Underground Railroad by "Moses", as she was nicknamed. Tubman was also the first woman to lead any war expedition as she worked for the Union Army during the Civil War, which led to another number of slaves set free. Afterwards, Tubman advocated for women's suffrage.
Ellen DeGeneres has made enormous waves in the LGBTQ community since publicly revealing her sexuality in the 1990s. By doing so, DeGeneres began to destigmatize views on those who identify as being lesbian, gay, bisexual, etc. Countless acts of compassion and charity work make her one of the most inspiring women as well, with a motto of, "Be kind to one another."
Princess Dianna was a real life princess, but not in title alone. This amazing woman, lost too soon to tragedy, used her platform for good. Incredible charity work was done by her on behalf of countless organizations, including efforts for those suffering with AIDS and HIV in the 1990s when the disease was seen in a far more negative light. She led by example that we should treat all people equally, regardless or race, disability, illness, social class, etc.
Wilma Rudolph for those of you who don't know, was an Olympic runner, overcoming a grim diagnosis as a child that she would never walk after multiple illnesses. She was the first American woman to win three gold medals in track and field. She is a symbol of triumph, advising that, "…the triumph can't be had without the struggle."
Ellen Ochoa was the first Hispanic woman to make the trip to outer space. She visited four times and has done extensive research contributing to space exploration. The exploration of the world outside of our own planet is incredible, however, women did not enter outer space until 1983, nearly 15 years after man first landed on the moon.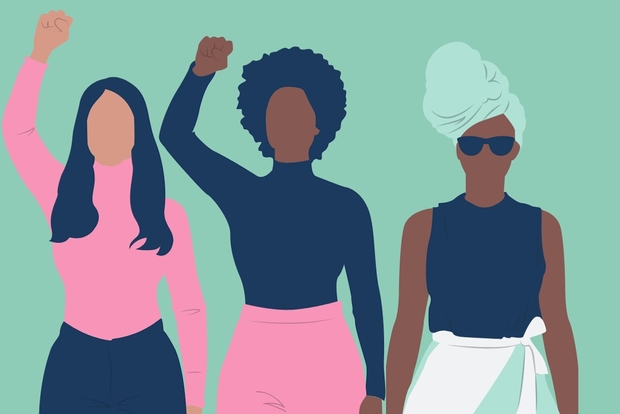 There are countless women to thank for their contributions to the rights of women today and to our gender's status equality. For each of them, we are indebted to the liberties and privileges that we now hold. My hope is that each of us can make it onto a list that another woman deems as influential and thankful for.