The Importance of Taylor Swift's Re-Recordings
As an original Swiftie, Folklore and Evermore were emotional roller coasters. Just as I was recovering from the whirlwind of the two surprise albums, Ms. Swift announced she was re-recording six albums, starting with Fearless. As a little girl, Taylor Swift was an inspiration; she wrote all her own songs and seemed to capture my emotions and put words to them. Swift gave a shy, self-conscious, intimidated thirteen-year-old a voice. 
Swift has shaped and impacted millions of Swifties around the world, and most of her fans have grown with her since she first started at age 14. She was the youngest singer at Sony in 2004, but in 2006, she switched to Big Machine Records after signing a thirteen-year agreement, where she recorded six albums. 
In 2019, after a genre switch and ten Grammys, her contract ended with Big Machine Records. There was a large disagreement over the masters of her music, and while Swift managed to negotiate ownership of future albums, Big Machine Records would hold all rights to her first six albums: Debut, Fearless, Speak Now, Red, 1989 and Reputation. Swift felt defeated and angry, she took to Tumblr:
"For years I asked, pleaded for a chance to own my work. Instead, I was given an opportunity to sign back up to Big Machine Records and 'earn' one album back at a time, one for every new one I turned in. I walked away because I knew once I signed that contract, Scott Borchetta [the owner of Big Machine Records] would sell the label, thereby selling me and my future. I had to make the excruciating choice to leave behind my past. Music I wrote on my bedroom floor and videos I dreamed up and paid for from the money I earned playing in bars, then clubs, then arenas, then stadiums."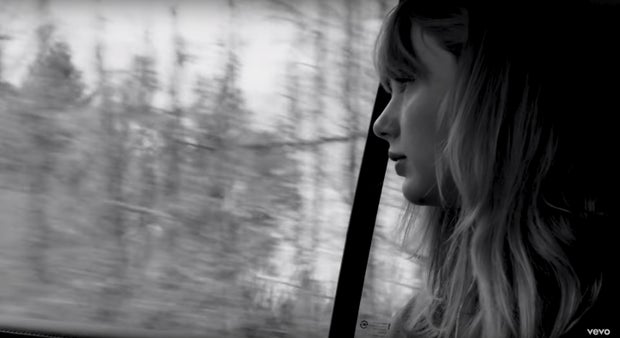 Taylor Swift via YouTube
Her music was then sold to the future owner of Big Machine Records, Scooter Braun, who has his own rocky story with Swift. Borchetta knew of Swift's distaste for Braun and she claims Braun was responsible for fueling the fire between Swift and Kayne West by illegally recording phone calls and editing them to portray Swift as a liar. 
Swift wrote every song from her debut album to Reputation and they were being used to put her in a cage. In her Tumblr post she said, "Thankfully, I left my past in Scott's hands and not my future." As a self-made artist, her art was a part of her story. She was forced to shut the door on her old music and who she was then. 
In November 2020, her original thirteen-year agreement with Big Machine Records was over, as well as her re-recording clause. This allows her to re-record every song and sell it as her own, meaning that Big Machine Records can profit off of the original but not the re-recordings.
Swift's career has been tainted by the men in her life claiming they were her reason to success. She's constantly referred to as "the girl who writes breakup songs about her ex-boyfriends." The media has canceled and shamed Swift on countless occasions, but as the polite woman she is, she sat there and took it.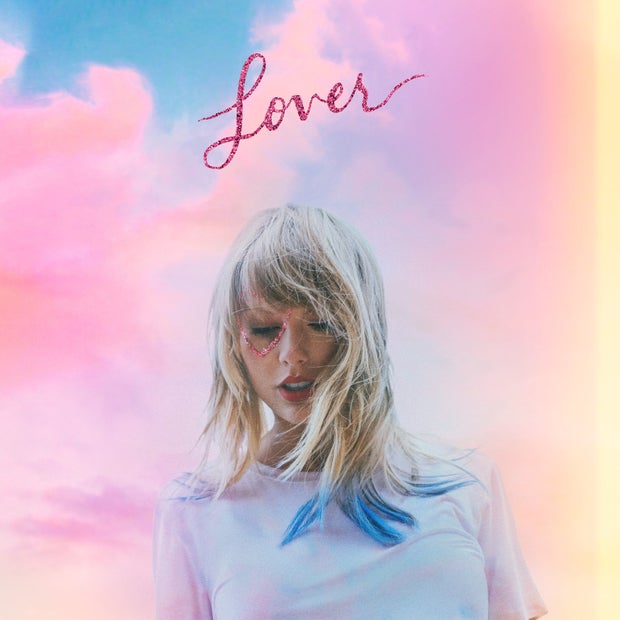 Taylor Swift | Lover Cover Art
Lover was considered a flop by many, and Swift was silent for a year. Unexpectedly, she released the sister albums, Folklore and Evermore, which were both major successes, topping the music charts. Then, fans were blessed with the announcement of the re-recorded Fearless album, which many believe is dropping April 9 due to a clue in the announcement. 
The re-recorded albums are a chance for fans to go back to their childhoods, but it means more than that to Swift. By re-recording all of her albums, she gets the chance to gain her voice back. She gets to rip her success from the greedy men at Big Machine Records and gains the opportunity to be proud of her music again. From a fan's perspective, she's saying, "I am responsible for my success -- not Borchetta, not Braun, not any ex-boyfriend -- I found my path as a woman without a man," to everyone who questioned how much of it she deserved. 
Swift has been in the spotlight for almost 20 years, trampled by men, the media, other celebrities and even her own fans. Despite all she's endured, she continues to fight for the things she loves: her fans, music and ultimately inspiring people. This National Women's month, Swifties have the opportunity to look forward to hearing the new Taylor revisit her past, when she decides she is ready.