Flying Internationally During a Pandemic and Getting Tested for the Coronavirus
Everyone knows the new deal with traveling: don't. Staying home and social distancing is everyone's best bet. Besides, even if you're not afraid, other people are and there's no honor or dignity in putting someone else at risk when you don't need to.
I was spending my time at home, keeping up with online classes, trying to stay in touch with friends and entertaining myself, but once it became clear to my family and I that this would not be letting up any time soon, we decided it was time for me to take a trip to my official "home".
Three weeks later, I was on a plane to Manama, Bahrain. Well, three planes to be exact.
When I say my official "home" is in Manama, Bahrain, I'm being very literal. My family is stationed in Manama, on official diplomatic orders and I qualify as a legal resident of Bahrain because of this. 
For a lot of people this is a strange concept, but I have been moving around the world my whole life and I always knew that when I went to college I would be separated from my family by some serious distance, and that was OK. 
My family keeps a small place in northern Virginia that we live in whenever we return to the U.S. -- usually over the summer and on other occasions -- so that was where I went when Virginia Tech asked students not to return after spring break. My father's job keeps him in the U.S. mostly, so he was there with me and things were working well, but eventually we couldn't pass up the opportunity to finally see my mother and brother.
By the time everything was moved out of my dorm and into a storage unit we had already been in contact with the U.S. Embassy in Manama to organize a flight plan.
Bahrain is a small island off the coast of Saudi Arabia and has a total population of about one million. Pretty small, huh? 
Once the coronavirus began spreading internationally, Bahrain took a hard hit and currently has one of the highest percentages of cases worldwide because of its small population.
They quickly became serious about controlling the flow of people and getting everyone tested. Every passenger on every flight must be tested upon arrival and cannot leave the airport without doing so. The tests are then immediately sent to the lab and results are doled out as quickly as possible.
In order to get to Bahrain from the U.S. you generally have to take three flights. Under normal circumstances, you would start wherever you are and the first flight, because hopefully it would only take one from your starting point, gets you to Europe.
Generally, you stop in Frankfurt or London because these cities have major airports that do a lot of major flying, especially to the Middle East and Asia.
From Europe, the next "leg" will get you into the Middle East, and because Bahrain is so small, there are no direct flights from countries that aren't already in the Middle East. Flights from Europe will usually stop in either Riyadh, Saudi Arabia, or Dubai in the United Arab Emirates. The plane lands and passengers whose destination is Riyadh or Dubai deplane and go on with their travels, meanwhile anyone continuing to Manama stays on the plane and waits while it's refueled and other passengers bound for Manama board the plane; you don't switch planes but it's still considered a third flight.
Under pandemic circumstances, things are a little different. Right now there is one flight everyday out of London to Manama and that is the only flight option. There are no stops in Riyadh or anywhere else, as these flights are often cancelled due to lack of passengers -- a minimum number of passengers are required in order to fund the trip. 
This was a bit worrisome because there was no guarantee that airports wouldn't fully close or that all flights to Bahrain would be cancelled. My original flight plan had already been cancelled because of a lack of passengers, adding an extra week delay to my travels. The situation is bad enough around the world that we also had to consider the possibility I could be stranded overseas, no matter how far-fetched it felt. But no worries, this story has a happy ending. 
The first big stressor for me came when I found out I had to fly to O'Hare International Airport in Chicago in order to get to London. I don't know how many of you have kept up with the news these past few weeks, but O'Hare was an absolute nightmare and frankly a crisis in and of itself. Incoming passengers from international flights stood in lines for hours on end waiting to be screened. I knew this "crisis" had ended but I didn't know what new screening requirements and obstacles may be in place. But I got lucky; in fact, the only issue I faced at O'Hare was getting to the international terminal. 
The train connecting to the international terminals had been closed for renovations and shuttles were meant to be in place for international travellers, but they were not. I managed to make my flight to London thanks to a good samaritan bus driver who had no other passengers and offered to take me to the international terminal even though it was not on his route.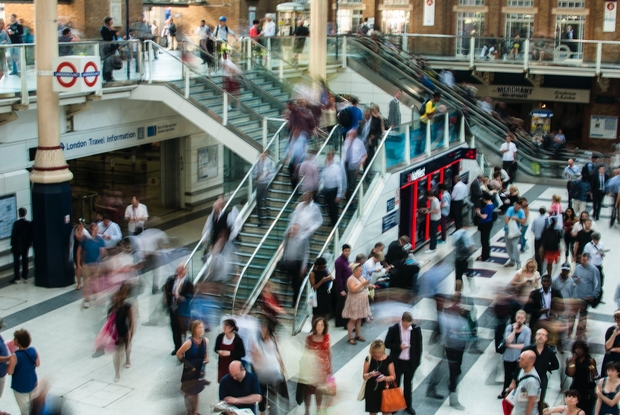 Once at my gate, passengers were individually called up to be checked in and to be sure they had the proper papers to be allowed to enter a foreign country. If you haven't flown internationally, then you wouldn't know this is not a regular protocol.
A number of countries, Bahrain included, now require a visa with a military ID and government orders. My family is not under military orders but we are diplomatic and have government orders, which I had a copy of. However, since I do not physically live in Bahrain and because I have never visited before, I do not have a visa. In order to be allowed to enter the country and to board a flight to Bahrain, I had to get a letter of admittance from the Bahraini government, but I knew this and already had it with me before I took off. Nonetheless, the woman helping me would not allow me to board the plane because I could not present her with an official military ID. I explained that I am diplomatic and not military multiple times but this did not seem to resonate with her. Her superior came and then her superior's superior, who asked me yet again for a military ID and I explained my diplomatic status yet again. She was shocked I hadn't boarded; she said no one told her I was a diplomat and of course I could board. It was my turn to be shocked then; no one understood that because I was a diplomat, I had legal residency in Bahrain. I was the last passenger to board the flight.
I was mentally prepared for the unbearable flights, potential setbacks and even to be stranded in a foreign country, and I also knew I would be tested for the virus at the end of it all. 
The test had been described to me as a simple nose swab test, like the one you would get if you were being tested for the flu. This made sense, and while it wasn't untrue, it wasn't the whole truth either.
The coronavirus is not the flu, so of course this "nose swab" is not really just a nose swab. You can breathe through your nose, so obviously your nose and throat connect, but have you ever had anything shoved into that connection? 
Well, this test does exactly that. I'm not saying they shove the swab down your throat, it really only reaches the very top of the throat passage, but my oh my, it feels like it's your whole throat. This test makes grown men cry, and I know this because I saw it happen to a fellow passenger with my own two eyes.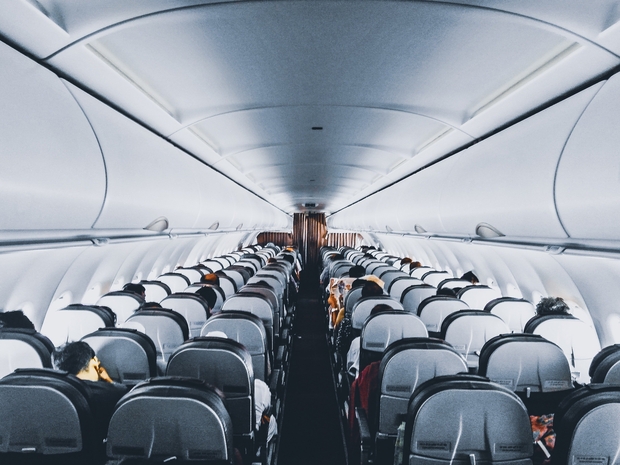 I've been flying internationally my whole life and while I have flown by myself before, I had never flown this far on my own. It was invigorating to try this on my own but it was also nerve racking. A normal airport experience is hectic, crowded, sweaty and smelly. People are rude and aggressive. Everyone has somewhere to be.
I hate this pandemic as much as the next person, and while it is probably one of the worst times to be flying, I have never had a more pleasant experience with flying.
People stayed far away from one another -- no pushing, no shoving. There was silence, no crowds or lines, and the staff was more helpful and nicer than usual. They needed something to do, so why not help out a traveller brave enough to fly during all of this?
The best part though, without a doubt, was the space. Due to social distancing policies, every passenger had a row of seats to his or herself. Sleeping on an airplane is unpleasant no matter what, but when you have three seats to lay out on compared to the standard one-seat, it was absolute bliss -- such luxury for free.
The most unpleasant thing was the mask I wore. In truth, most people in London and Chicago were not wearing masks. Airports and airplanes are cesspools of the world's greatest nastinesses under normal circumstances, so choosing to walk into one these days makes germs unavoidable, not that they're really all that avoidable in the first place. 
My choice to wear a mask was more of a courtesy to others than for myself. Masks don't protect you from other people, they're meant to protect others from you. But thanks to the shortage of masks, the best I could get in time for my flights was a mask a family friend used while putting up drywall. The material was horrible and left marks and scratches all over the skin on my face.
If you have a cloth mask, be grateful. The alternatives are nightmares, and I don't recommend sleeping in them either.