Feel Good Accounts You Should Follow Right Now
What you surround yourself with can really impact your perspective and mood, this is especially true for social media. Recently I've been trying to do more to fill my feeds with more uplifting and positive content. With everything happening in the world right now it's especially important to make sure your social media isn't doing more damage than it's worth. These are some accounts that I follow on Instagram and/or TikTok that make me smile and feel good about myself.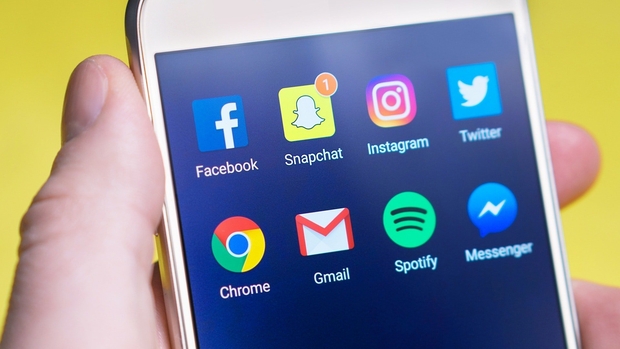 @artsyaffirmations — Instagram
I love the color and designs on this account! The art and affirmations are gentle reminders and they have been using their platform to encourage people to stay home because of COVID-19.
@claraandherself — TikTok/ @nuggteg — Instagram
Clara Guillem posts are all about embracing who you are. She is currently doing a photo series on Instagram about normal body features that people choose to hide on social media and accentuating them! And her TikTok is funny and honest.
@iamtabithabrown — TikTok
Tabitha Brown is so amazing! She's a badass vegan that shares recipes almost everyday on her account. Her food looks so good and the recipes are easy to follow. You'll also find a few words of comfort and uplifting videos on her account too. 
@fittybritty — TikTok/ @fittybritttty — Instagram
Britney Vest her Tiktok's are honest and normalizes bodies that aren't a size two! From offering poses for photoshoots to not being afraid to talk about old clothes not fitting. As someone who struggles with her body image and confidence, following this account has made me more confident to wear my bikini this summer and have more pride in my body.
@brittanilancaster — TikTok & Instagram
Brit is my favorite account. She is in recovery from an eating disorder and uses her platform to build up others. Fun dancing videos, food logs, and sharing her journey, after following her I've begun to feel more comfortable with my body. Also I just love her positive attitude and would definitely want to be her friend irl.
@quotesbychristie — Instagram
This graphic design account always has posts that I love. The quotes are uplifting and really aesthetically pleasing. I probably add one of their posts to my story every week.
Be sure that when you open Instagram or TikTok what you see is helping you, not bringing you down. We look at our phones all the time, it's easy to not recognize how the content may affect you.