Why Hockey Should be Your New Favorite Sport
It might not be America's most popular sport, but I'm honestly not sure why. Hockey is one of the most fast paced and exciting sports out there, and I'm here to tell you why you should love it as much as I do.
1. Our Trophy is The Oldest And Most Expensive One in All of Sports
First awarded in 1893, this trophy has a legacy all its own. At three feet tall and 34 pounds, the Stanley Cup is already one of the most impressive trophies in sports, but add in the additional cost of its security detail and transportation, and you get a trophy with an estimated value of $650,000. The second most expensive Super Bowl Trophy comes in at a measly $50,000.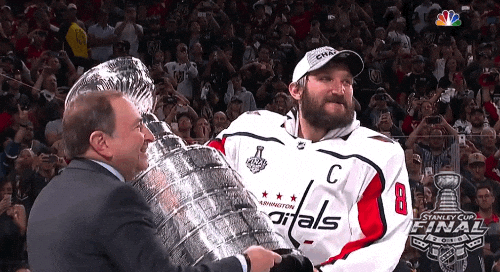 2. We Have The Most Meme-able Mascot in Sports
While I am a die-hard Washington Capitals fan, there's no denying that The Philadelphia Flyers' Gritty is the best sports mascot of all time. Introduced on September 24, 2018, Gritty immediately took the world by storm, popping up in memes all over the internet.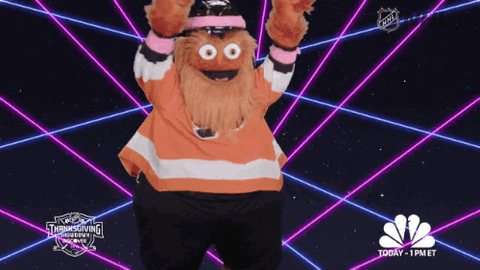 3. Goal Celebrations
While all sports celebrate goals, touchdowns, home runs or whatever, hockey players take it to the next level. Not every goal gets one, but the best goals require a celly, and these players have it down to an art. These celebrations are individual to each player, but the most polarizing celly seems to belong to Evgeni Kuznetsov, of the Washington Capitals. His bird celly has made him the subject of much ridicule, with NHL analyst Don Cherry calling him a "jerk" for it, but nothing gets a Capitals crowd riled up like seeing Kuzy flap his wings.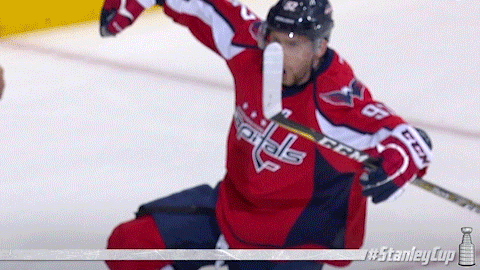 4. Hockey is For Everyone
The NHL has created Hockey is for Everyone to support all fans, players and coaches who bring a passion for the game. Hockey is for Everyone aims to create an inclusive environment for all, regardless of race, religion, national origin, gender, disability, sexual orientation and socio-economic status. From special Pride Nights to Gender Equality Month to Black Hockey History Tours, the NHL wants everyone to know that hockey is for them.
Capitals goalie, Braden Holtby pictured below at Capitals Pride Parade.
5. The Players Love Their Fans
From posing for pictures after practice to signing pucks and tossing kids sticks during warm-ups, hockey players really go above and beyond for their fans. Players like Tyler Seguin of the Dallas Stars and PK Subban of the Nashville Predators have even gone as far as to create foundations (Seguin's Stars and PK Subban Foundation) to support youth charities in the cities where they play. Nothing is as heart-warming as seeing these allegedly gruff players showing their soft sides when it comes to young fans.
6. The Game Itself
Look, some sports are just more exciting than others, and hockey is the most exciting of all. The fast pace, the chill from the ice and the thrill of a goal, all combine to make hockey one of the most exhilarating sports out there. And if that's not enough, fighting is 100 percent allowed. In what other sport can two guys just go at it in the middle of a game if someone gets mad? One thing is for sure, a hockey game will never be boring.
7. The Players Are Cute
Not to be that girl or to feed into the ridiculous stereotype that women only watch sports to look at men, but come on. Facts are facts, and hockey players are hot. If you're someone who finds men attractive, and none of my earlier points have convinced you, maybe this one will.
With Stanley Cup Finals right around the corner, now is the perfect time to start getting into hockey. Watch parties will be happening at restaurants all over Richmond, and all you have to do is pick a side. Whether you want to rep the reigning Stanley Cup Champions - The Washington Capitals - or go for an underdog like the Colorado Avalanche, one thing is certain, you'll be having the time of your life.