Why is Black History Month Important?
If you're looking for the textbook definition of why Black History Month is important, then I would explain how it started as a way for people to recognize the African diaspora and its impact on American society. It's used as a way to dedicate a month to racial injustice and to recognize the accomplishments of Black people in a country that spoke little about the life and history of significant individuals in the African American community. Carter G. Woodson, known as the "Father of Black History," developed Black History Month. But if we put the Black Lives Matter movement and the happenings of 2020 into perspective, which consisted of a year of battles and racial injustice on multiple accounts, many people are starting to recognize the significance of the racial polarity within this country and the value of Black lives in a broken system. 
There are many Americans who neglect African American history and do not try to learn or understand the importance of it. Black history is American history, and separating the two creates this distinction that one may be more important than the other. You won't be able to fully understand the country's politics and government without recognizing the Black footprint. Black history month acknowledges Black history that goes more in-depth and beyond slavery and racism. Though slavery plays a large role in the core reasoning behind why racism exists, it isn't the only thing used to associate Black people with.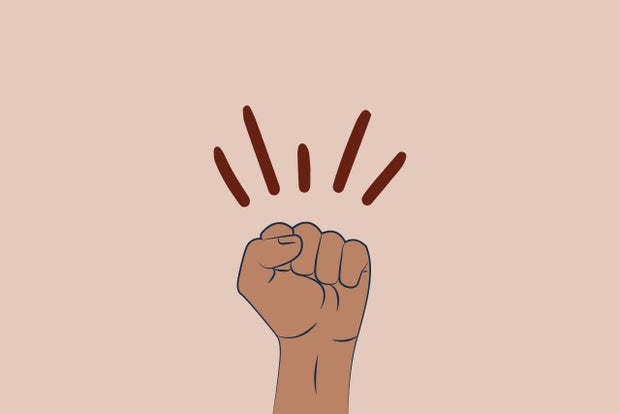 Her Campus Media
People use Black history as an opportunity to describe the narrative from slavery until freedom and speak more on the oppression than anything else. Black history continues to be a vital issue in everyday politics. The mentality of non-acknowledgment fuels American society to see police brutality and racial injustice as a surprise when, in reality, it has been a long time coming. Ignorance shields this nation, and the American dream idealizes it, which leads to closed-minded individuals. Resources like the movie industry are slowly bringing attention to the issue with the use of media. Recent release "Malcolm and Marie" is a film used to show Black love, and "Queen and Slim" used to bring real-life issues of police brutality and racism onto the screen. 
This may be a month used to solely acknowledge the Black individuals who have impacted this country and to recognize the accomplishments of Black history, but the goals that Black history month aims to accomplish should be shown every month, and not only in February. The Black Lives Matter movement is seen as the most transformative movement in American history, and its impact placed a mark on America as a society. This year brings on a different feeling because the accomplishments and historical changes that took place in 2020 are recognizable. American society is slowly changing every day, and the lives of those who put themselves on the line to fight for the rights of Black people should be recognized this month and forever. February has always been my favorite month because it's a month of love and Black power. It's the only time of the year where I feel like there's a presence of Black power.