The Problem With DevaCurl
Former customers of the popular textured hair care brand, DevaCurl, are now alleging that their shampoo has led to hair loss, scalp irritation, curl relaxation and dandruff. Complaints from customers are now the foundation of a class-action lawsuit against the company. 
The allegations have sparked interest in two attorneys, Gary Klinger from Kozonis & Klinger, and Gary Mason from Whitfield, Bryson & Mason. The two attorneys are currently looking for a plaintiff to represent. 
Stephania Mero, a hairstylist from Florida, has been at the forefront of the fight to bring awareness to the women who have suffered from hair loss and other damaging problems. Mero first spoke out in August 2019 against DevaCurl when she started a Facebook group, "Hair Damage & Hair Loss from DevaCurl - You're not CRAZY or ALONE!" The group has over 48,000 members and is still growing. 
The allegations grew when Youtuber Ayesha Malik posted a Youtube video about her experience with the products. The influencer posted the video on Jan. 31, and so far, the video has reached 1.8 million views. Since then, Malik has posted another video further detailing her experience.
In an interview with Forbes, Malik said that unless DevaCurl had a cure to regrow her hair, stop the ringing in her ears, or the headaches, then she was not going to talk with the company.​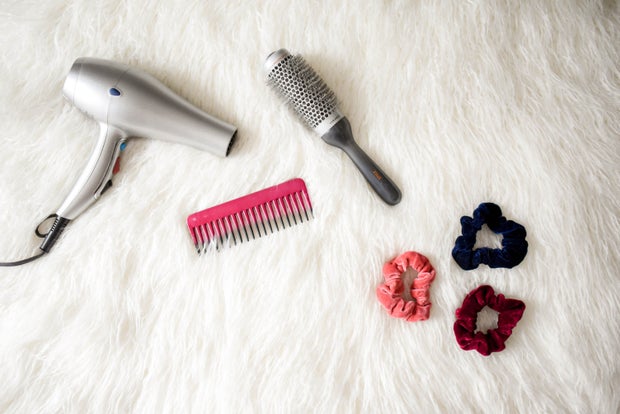 Element5 Digital / Unsplash
On Feb. 11, DevaCurl released a statement on their website addressing some customer concerns, "We're partnering with medical professionals, dermatologists, industry experts, professional stylists, and members of our curl community to better address your needs and concerns … Because many factors determine curl and scalp health, the situation is complex, and we ask for your patience as we work together to provide more answers and address your concerns."
The company first started in 1994 in New York City as a salon specializing in curly hair. After they became more popular, the salon started a product line for curly hair. The line claimed to be sulfate-free, paraben-free, cruelty-free, silicone and gluten-free. 
One resource curly-haired girls can use to avoid damaging their hair is an easy and free to use app called, Think Dirty. The app was created by Lily Tse, who was worried about the chemicals that are used in beauty products and whether they are harmful to people and the environment. 
The app is intended to make users more educated about the products they use. Anyone who downloads it can search for a product that they frequently use or are thinking about purchasing. When the product pops up in the search bar, it will have a rating next to it; anything above three means the product contains harmful ingredients and anything below means it's a product that's safe to use. 
So, before making a change in your beauty routine, search one of the products in Think Dirty and make an informed decision.