An Open Letter to Valentine's Day
Dear Valentine's Day,
Why are you celebrated every year? Is it to remind everyone what love really is? Valentine's Day is an annual holiday typically full of chocolates, flowers, hugs and kisses. Feb. 14 of every year is meant to be spent with your loved ones. Whether it be your parents, significant other, best friends or even just yourself, make V Day special by showing gratitude to those around you.
Valentine's Day, you have taught me self-love. The stereotypical way to spend the holiday with your partner to turn an ordinary day in winter into a lovey-dovey one. On the contrary, devoting time to luxuriate in yourself can be just as exciting, and sometimes even better! In the past, I learned (the hard way) that relying on others too often is a flaw I've acquired. After letting time run its course, my dependency on my friends and family has diminished. Growing through what you go through is a crucial step in becoming a more self-reliant person. I believe rewarding yourself builds a stronger connection internally compared to a temporary feeling of satisfaction through others. Being single on Valentine's Day is not a bad thing!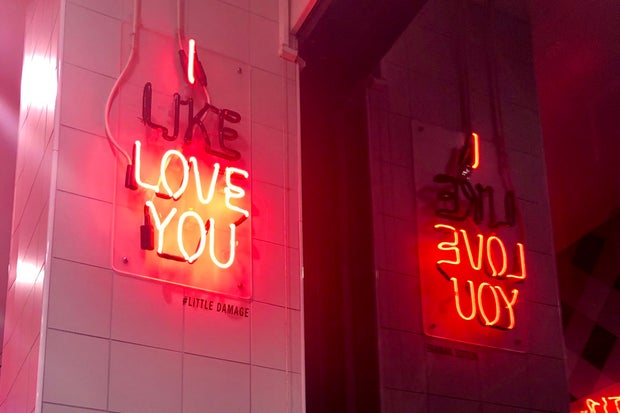 Rebecca Karlous
Valentine's Day, you have made me question your existence. To some, the holiday is just like any other day in February. I've always wondered why there is only one day out of 365 that inclines the majority to use the caring bone in their body. Love and recognition should be celebrated every day. On the other hand, I understand why this day resides deeply with some people. It also serves as a special day in the year to find an excuse to get dressed up and/or indulge in gifts and treats. Although there are many holidays that many deem pointless throughout the year, Cupid's day is the day that keeps giving. 
Valentine's Day, you have reminded me to stay appreciative. There is not a day that goes by where I can't find something to be grateful for. Normally, the anticipation of Valentine's Day makes me remember all of the love I've received in the past. It brings out a part of me that reflects on the days of growth rather than the ones full of heartbreak. 
Giphy
Valentine's Day, you have shown me who I truly cherish. Growing up, I've always been a people pleaser. I fell in love with making my friends and family feel loved. Of all of the life lessons I have learned so far, one of the most important is to be picky. Maybe not in all aspects of life, but at least when choosing those who stay a part of your life and those that are meant to go. Following your intuition when considering which friends and family you treasure is a huge role in ensuring you have a verdict in what roles they play in your life.
All the love,
Victoria Nguyen