An Open Letter to My Siblings
Dear Siblings, 
This letter is dedicated to you guys. It might get a little sappy, so I will probably never say this to your face. Ever. You guys are my built-in best friends. It doesn't matter how often we don't get along or how many arguments we get into because we all share the same blood.  As the middle child, I get the luxury of being a big sister and a little sister. There are approximately five years between both of you and me and some people may think this would make it harder for us to get along, but it has done the exact opposite. We have the same sense of fashion, same taste for food, and even the same hardheaded nature (but maybe we got that from our mom.)
Jasmine, you are old. Sometimes it's hard to believe that there is an age gap between us. You still look like you're my age. You might live across the country, but your love and support never run short. I am so proud of everything you have accomplished in the past few years. I have always looked up to you (even though I'm taller than you now), and I can confidently say that I still do. I'm sorry for stealing your bras and not calling you as much as I want to. I know California is way cooler than Virginia, but please visit more often.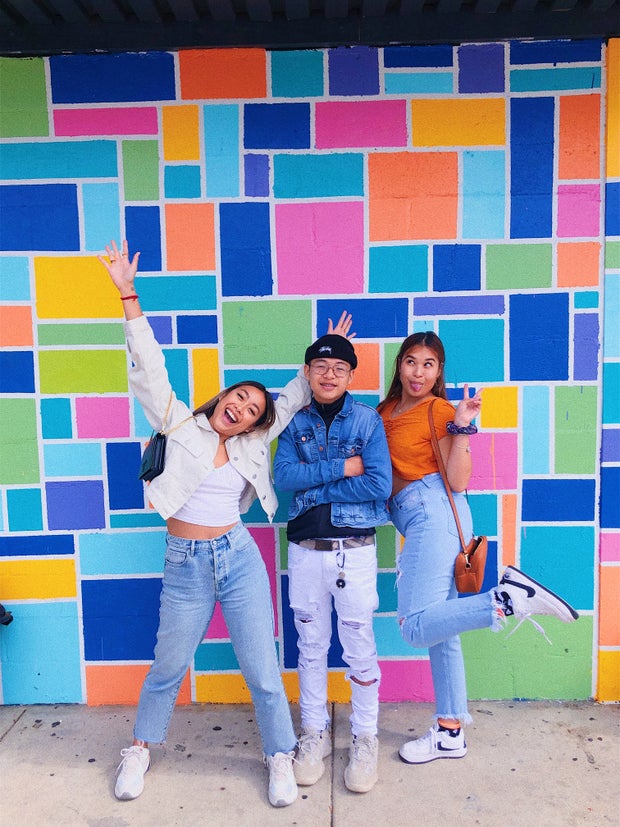 Victoria Nguyen
Dylan, you need to stop growing up. I always wondered what it felt like to be the youngest sibling in the family, and you have given me some perspective. You are still going to be everyone's baby, no matter how old you get, so don't try to fight it. Together, we have been through hell and back, and I'm so lucky you are my partner in crime. Even though you're my younger brother, you look out for me like an older one would. Being your big sister means a lot to me. It doesn't matter how old you get; I am always going to be overprotective of you (accept it, bro). We understand each other completely, and I love you even more for that.
Together, the three of us had the craziest childhood. I would never have been able to go through any of it without you two, and I am forever thankful. I can't remember the last time we all expressed our love for each other (or ever for that matter), but that's because we do it in different ways; we show our love by treating each other to lunch, running upstairs to get a charger, or driving each other to friend's houses.  
You two are the only other people that truly know the extent of our crazy family. As many times as I wished I could forget you guys, it's inescapable since you guys are my phone's lock screen. The endless love you two show me has never run short, so here is my way of letting you guys know how much I care and appreciate you too.  
With love,
The Best Sister Ever