My Thoughts on the New Justin Bieber Album
Listen, I am a veteran Justin Bieber fan. I've defended him in middle school, I defended his lackluster collaborations with BloodPop, and I've even defended his more recent releases (though not as strongly as his other works). Despite this, even I have to admit that his new album was disappointing. 
Maybe it's just the fact that I'm a die-hard late 2000s-early 2010s pop music fan, but his new album felt very plain in comparison to his other works. No song in particular really stuck out to me, be it in a good way or a bad way. There weren't any definitive 'skips' on the album, but I only liked one track on Spotify in order to listen to it again later. 
By Justin Bieber's standards, at least with me, that's a bad sign. 
It all felt very much like a retail pop album, something you can put on in the background that doesn't sound bad, is easy to listen to and can sound catchy at times. It wasn't exactly the powerful comeback album that I had expected, and it felt like he just did the bare minimum in order to complete an album. 
Honestly, I like segments and snippets of his vocals more than I like the songs. Even then, when combined into the format of a song, his vocals end up sounding fairly weak and lackluster overall. The lines where his vocals did stand out were wonderful though, and I wish there had been more of that instead of what we ended up getting. 
There are only a few songs I'm going to touch on in particular, as most of the album feels the same and I'll just be repeating myself at that point.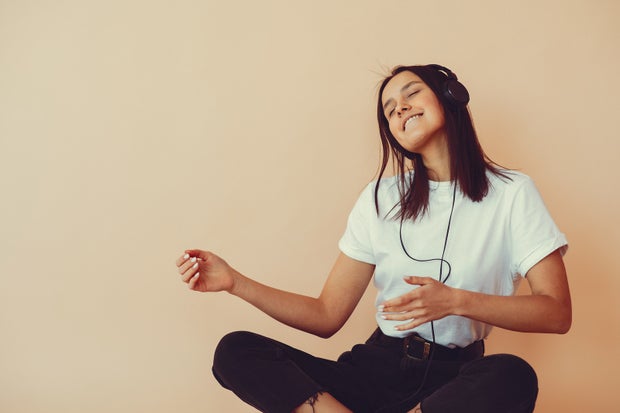 Photo by Gustavo Fring from Pexels
The biggest disappointment of the album, by far, was "As I am (feat. Khalid)" and it's genuinely so sad that I have to say that. The introduction to the song was amazing, I loved it and I thought it was going to be my favorite on the album by far, but the shift in the background music near the beginning of the first chorus was bad enough that it ruined the entire song for me.
It had been built up as some sort of powerful transition, but instead, it made the song into a standard bland pop song. I genuinely had no idea why they made this choice. The first portion of the song felt emotional and beautiful, and I love a lot of Justin's more ballad-style songs, so to hear them absolutely derail the track like that was jarring and took me entirely out of my enjoyment. 
Inversely, my favorite song on the album was "Unstable (feat. The Kid LAROI)." Overall the track was very nice, I enjoyed Justin's slow vocals in the beginning, and the piano in the background was a wonderful support to his voice.
It succeeded where the other song failed and was able to build up to a stronger breakdown that made sense tonally. The Kid LAROI was also a wonderful addition to the song and his vocals accompanied Justin very well. I hadn't known him prior to this album, and it was a nice introduction to him. 
Another track that I enjoyed was "Somebody," it was a solid addition to the album and a nice radio-pop song. Justin's voice sounds very smooth during the entirety of the song, and honestly, it just sounds like it was made to be played in the car while driving! 
Overall though, the album felt boring and more than a bit repetitive. I don't think I'll be going out of my way to listen to these songs any time soon. They're not skip-worthy, but they're just not as good and catchy as I had anticipated. I would say that if you don't like Justin or standard radio pop in general, just skip the album in its entirety. It's unfortunate, I had been anticipating a very strong release and what we got just wasn't that at all.