Amid the coronavirus pandemic, mail-in voting has become more enticing for obvious reasons—people can safely cast their vote from the comfort of their own home and not risk getting sick traveling to and from polling locations.
In Trump's mind, mail-in voting has a major downside. Because it is so easy to fill out a ballot at home and put it in the mail, this increases voter turnout. Increased voter turnout is typically shown to help Democrats. Although there is little evidence to support that mail-in voting helps Democrats, this has not stopped Trump and other Republicans from opposing it on a partisan basis.
On April 8, 2020, Trump came very close to admitting why he is against mail-in voting. In response to something that he saw on "Fox & Friends," Trump tweeted that "Republicans should fight very hard when it comes to statewide mail-in voting. Democrats are clamoring for it. Tremendous potential for voter fraud, and for whatever reason, [it] doesn't work out well for Republicans."
That tweet marked the second time in that week that Trump almost gave up why he was opposing it. During his appearance on "Fox & Friends" on March 30, he explained his opposition to a Democratic proposal to pass legislation to fund mail-in voting by saying, "They have things, levels of voting, that if you ever agreed to it, you'd never have a Republican elected in this country again."
This claim is false. Several states where republicans have success, including deep-red Utah, have already moved toward systems where mail-in voting is easy and uncontroversial. Trump, however, has always been against any form of voting that does not require a form of identification being shown at a polling place.
Mail-in voting became a big topic of conversation following Wisconsin's primary on April 7, 2020. Amid the coronavirus pandemic, Democrats pushed for the election to be delayed. A federal judge even ordered the deadline for receiving mail-in ballots to be extended, but that ruling was stopped by the Supreme Court's Republican majority, who ordered on Monday, April 6, that the Wisconsin election go on as scheduled and that absentee ballots be postmarked by April 7 in order to be counted.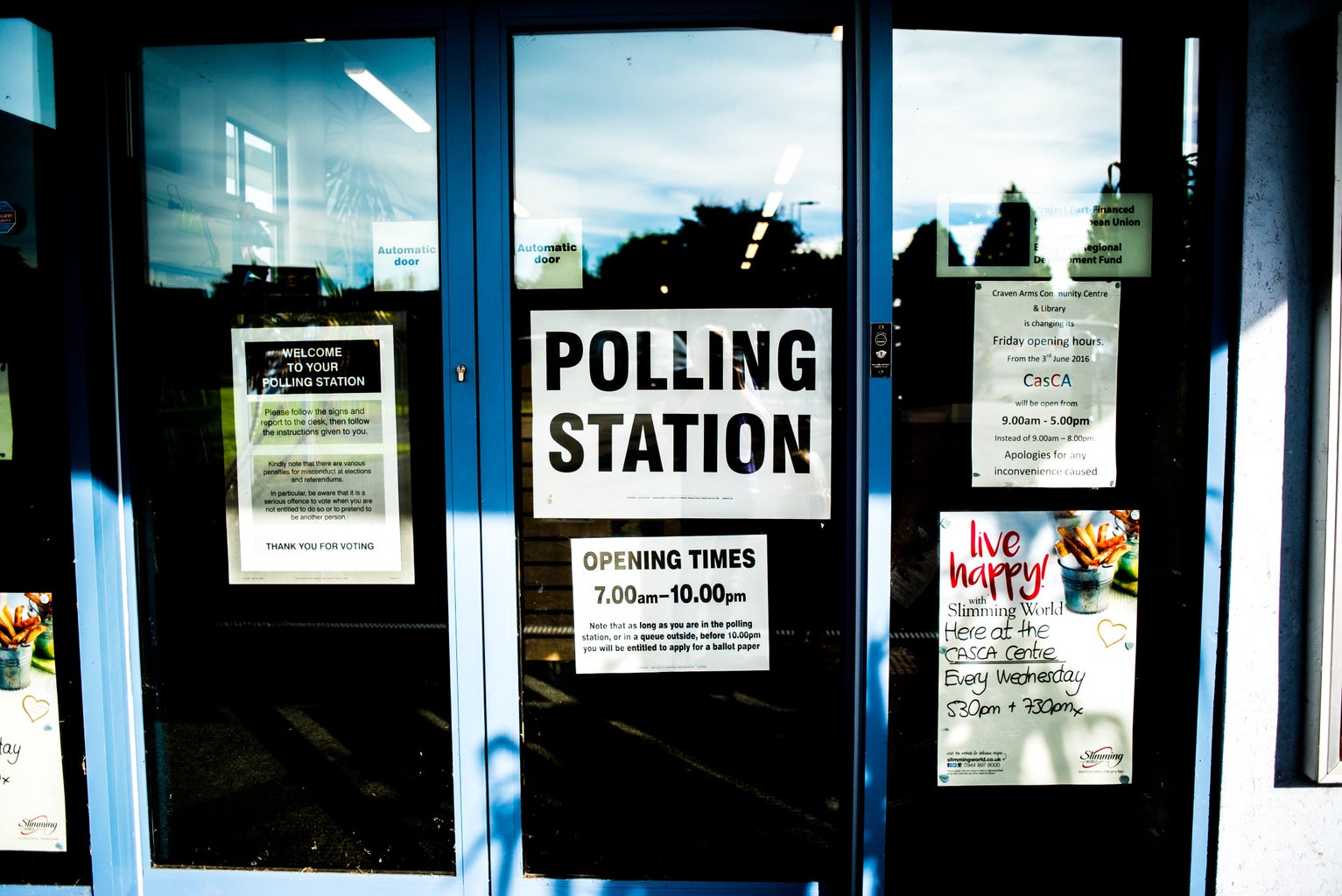 What ultimately ensued were long lines of people in front of the few polling places that remained open in Milwaukee wearing masks and holding up signs to show their frustration with the situation — hardly what you want to see amidst a global pandemic where people are being advised to stay home.
Trump, however, was unbothered by it. Big surprise there. When the topics of Wisconsin's election and mail-in voting came up during the White House coronavirus task force briefing, he responded with a pack of lies. First, he falsely claimed that Wisconsin Democrats only pushed to have the election delayed after he had endorsed a Republican candidate for a state Supreme Court seat.
Then, alluding to the federal judge's decision that would've extended mail-in voting by a week, Trump said, "Mail ballots — they cheat, okay? People cheat. Mail ballots are a very dangerous thing for this country, because they're cheaters." In another tweet, he added, "You get thousands and thousands of people sitting in somebody's living room, signing ballots all over the place. No. I think that mail-in voting is a terrible thing."
Needless to say, that Trump's story about people "sitting in somebody's living room" and committing election fraud via mail-in ballots is completely made up.