Lorde's Melodrama: A Fresh Perspective
Okay, I'm aware that Lorde's sophomore album, "Melodrama" is nearly three years old at this point, but hear me out. 
In my days of social-distancing in the age of coronavirus, I've turned to music as a solace. 
"Melodrama" has always been an album that I've held close to my heart throughout my teenage years, and it somehow manages to capture the indistinguishable feeling of the fleeting years of adolescence. While stuck in quarantine, I stumbled across this video that entirely changed my perspective on Lorde's second album, and I knew that I needed to give "Melodrama" another listen, especially as I approach my 20th birthday. The video explains that "Melodrama" is a concept album, "in which each song mirrors a different hour of a house party where Lorde finds herself literally and figuratively." 
Lorde has confirmed this in an interview with the New York Times following the release of her album, with the NYT writing that "She decided that "Melodrama" would tell the story of a single house party. This conceit, impressionistic rather than schematic, would allow her to organize a variety of moods into a tense but cohesive whole." So, maybe I'm late to the party with the newfound knowledge that "Melodrama" is a concept album, but with a rumored upcoming third album on its way, here is my fresh perspective on Lorde's sophomore album- and let me just say that I'm so excited to listen to this album for the "first time"—again.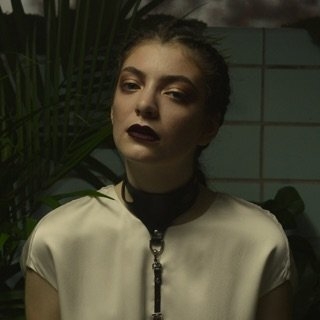 We enter the party alongside Lorde with "Green Light," the first track on the album, and are immediately met with a rush of adrenaline. This song is driven by a consistent beat—and is almost reminiscent of teenage angst and rebellion that is slowly transitioning into adulthood. A similar feeling is captured within "Supercut" and "Perfect Places" (which I could write novels about on their own). These songs are the clear highs of the album.  
Notable lyrics: 
"I whisper things, the city sings them back to you/ All those rumors, they have big teeth/ Oh, they bite you/ Thought you said that you would always be in love/ But you're not in love no more"
My favorite track of the album, by far, is the third track: "The Lourve." While there are no stereotypical "love songs" or long sappy ballads on this album, we get a taste of it in "The Lourve." Lorde writes about the very beginning stages of a relationship, or perhaps a fling, through the perspective of a young adult. There are so many emotions entangled in this song: confusion, unparalleled excitement, nervousness—all narrated through a "f*ck it" attitude. Framing this song in Paris, the city of love and romance, is artfully and expertly done. As a writer, I am always a sucker for lyrics, and this song exceeds expectations in that aspect.
Notable lyrics: 
"Well, summer slipped us underneath her tongue/ Our days and nights are perfumed with obsession"
"A rush at the beginning/ I get caught up, just for a minute/ But lover, you're the one to blame, all that you're doing"
There are a few heartbreakers on this album, including "Writer in The Dark," "Sober II" and most notably "Liability." "Liability" has been embraced by millions, probably due to Lorde's heart-shattering ability to dig directly into her soul and artfully represent her most dark and painful moments through song. From a conceptual perspective, "Liability" is the endpoint of the relationships formed and discovered in "The Lourve" and "Supercut." While it is clear that this is not a break-up song, feelings of loss and sadness are represented in this track with a simple piano accompaniment. 
Notable lyrics:
"He don't wanna know me/ Says he made the big mistake of dancing in my storm"
"I know that it's exciting running through the night/ But every perfect summer's eating me alive until you're gone/ Better on my own"
Lorde expertly explores the entire genre of pop throughout this album, conceptually like the hour hand on a clock: a similar, cohesive tone throughout, yet explorative and innovative in each song as time ticks on. Lorde's album wholeheartedly deserves all of the praise it has been given.
Stay tuned for the release of her rumored upcoming third album.