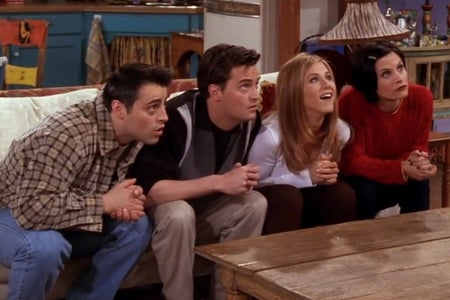 Life Lessons I've Learned From "Friends"
As I sit here watching "Friends," I am contemplating the life lessons I've learned from this show, having watched it 11 times—I know, I'm a little obsessed. 
The older I get, the more I realize that "Friends" has taught us so many life lessons. Here is what I have learned from each of the six friends. 
We also learned that sometimes we have to pivot. We learned that it is important to have "UNAGI." We learned not to look down while lying. We learned never to get on a plane if it doesn't have a phalange, but above all, we all learned that good friends are always going to be there for us. Everything else is a "moo" point.