The Impact of "Love Story (Taylor's Version)"
Taylor Swift just released her first re-release, and fans are thrilled. When Scooter Braun bought her masters and refused to sell them to her, she decided to re-record and release every master he owns so that she can own her lyrics and her songs. This is a big undertaking that she did not shy away from while also releasing two new studio albums. Taylor Swift re-recording her old albums is a major thing to do in the music industry because it could devalue her old masters. She is taking a stand for herself and all artists out there who deserve to own their creations.  
From the album cover to the actual song, "Love Story (Taylor's Version)," Taylor Swift stays true to the original while also giving fans some new things to get excited about. The cover of the new "Fearless" album has sparked some theories about her evolution as an artist and a woman.  From her change in clothing to her album artwork, it appears Taylor is letting fans into who she is and her independence as an artist. It also appears that she has traded in her white dress for a men's shirt. This has led people to speculate that she is wearing Romeo's shirt from the original music video, implying that she no longer needs a prince to come and save her.
The re-recording also lets fans know that she will stay true to the originals with the rest of the songs she is re-releasing. In "Love Story (Taylor's Version)," you can hear how her voice has matured from 12 years ago. The re-recordings will sound a bit different due to voice maturity, but Taylor's heart and soul will remain evident. Taylor has also publicly stated that she is releasing them the way she wants to and originally intended.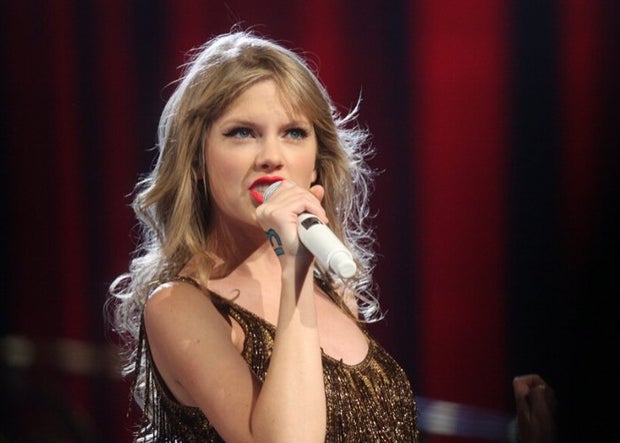 Photo by Eva Rinaldi from Flickr
She also knows and cares about her fans and will not let them down. "Listening to 'Love Story (Taylor's Version)' again was just further evidence of how much Taylor Swift has matured in all the years we've known her. Not only in her vocals but in her production ability. If two back-to-back albums weren't impressive enough, the re-recording of 'Love Story' really affirmed to me how immensely talented Swift is. Of course, my favorite part has to be how she renamed it to include '(Taylor's Version),' there's just something special about that being the title," Francesca Ott-McKay, VCU senior and writer for Her Campus, shared her thoughts.
It is also important to recognize that "Love Story (Taylor's Version)" has also done better, selling-wise, than the original, leading with 10,000 downloads in 24 hours since the release. It seems that Taylor's fans are liking the new albums and will continue to support her as an independent woman and artist.
Taylor Swift is taking control of her music after being denied her want to own her masters, and it is paying off. This is a major step for all artists to gain control over their creations. To be able to take back your own voice while remaining true to your original work is amazing.  "It definitely felt nostalgic, but also the song has such a victorious feeling to it that felt even better knowing the story behind why Taylor was re-recording these songs. Since I am a small musician hearing these horror stories about record labels ruining artists' careers is always incredibly depressing. It's nice to hear of an artist winning their fight for once, even if Taylor is a millionaire."
Faded Home is a small band from Virginia, and while their music is not heavily inspired by Taylor Swift, they do enjoy her music. If "Love Story (Taylor's Version)" is indicative of anything, it is that her re-releases will definitely be more popular than the originals. The "Fearless (Taylor's Version)" album is set to be released on April 9 this year.