At this point, there's no way to not know who Harry Styles is. You might have first heard of him as a member of One Direction, or maybe you couldn't stop hearing "Watermelon Sugar" on the radio, or you might have seen dozens of women repost pictures of him on their Instagram. Especially as he embarked on "Love on Tour" this summer in the US, it's been hard to avoid talk of Harry Styles.
But what makes Harry Styles so special to young women all over the world? Why have some of them remained dedicated since the One Direction days and spent hundreds of dollars to see him live in concert? Many non-fans of Harry would immediately assume that it's just because women think he's good-looking. However, the appeal of Harry Styles runs much deeper than that.
I have been a One Direction fan since they were first on the X-Factor. I remember eagerly listening to their new music and having to defend myself against the pubescent boys who thought of mocking boy bands and their fans as a hobby. My first heartbreak was when Zayn left the group. My second heartbreak was when One Direction announced their "18-month hiatus" (and I'm still annoyed about it six years later). I made a lot of friends in grade school solely because we were One Direction fans.
When Harry embarked on his solo career, I remained a fan. His solo career was noted for his creative growth; Harry began singing his own style of music and dressing in very stylish and bold outfits. He defied gender norms with his clothes and attitude towards sexuality. He became the first man on the cover of Vogue in which he wore a dress and was the chair of the Met Gala. And that's only his achievements in fashion. With his music, Harry sang about women and love in a way that differed from what was currently popular in the music industry. He described them in a way that felt delicate, admiring and even ethereal. It was refreshing for women to be sung about in such a beautiful way. In addition, he made a slogan out of the phrase "Treat People With Kindness" and promoted inclusivity at his concerts.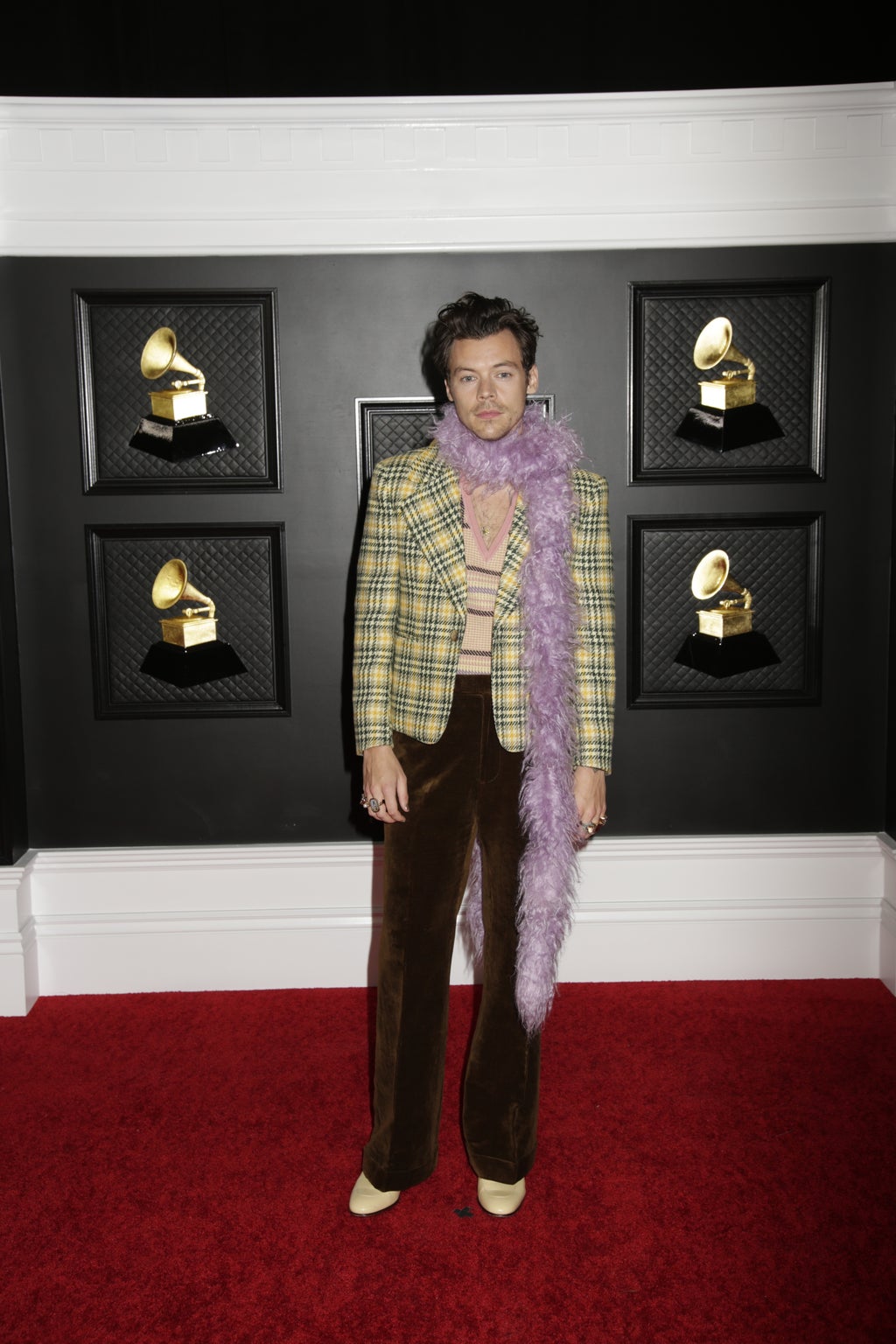 As someone who watched Harry's journey from a sixteen-year-old nervously singing his solo in "What Makes You Beautiful" to a confident man wearing sequins and pearls as he danced to "Kiwi," this growth also happened within me. Harry was a role model for me and so many other women. To see how far he's come from the X Factor days is sentimental for many fans. There's a lot of pride shown toward Harry. Watching his confidence and his energy on stage seemed to inspire fans everywhere to be a little more free and positive too. I grew up at the same time Harry was finding himself and crafting his image; I cannot deny that his acceptance of himself aided me in my journey.
That leads me to "Love on Tour." I was lucky enough to somehow get a ticket two days before the Washington DC show. I had to go alone and stand outside the arena in line for two and half hours to get a spot in the pit. Those two and a half hours were one of the most positive and joyous experiences of my life. All of the women there were dressed in their carefully planned Harry-inspired outfits. There were tons of sequins, boas, bright colors and floral patterns. I showed up alone but immediately befriended the girls around me in line, who made sure I would have friends looking out for me. We talked for the entire time, not just amongst ourselves but also by complimenting all of the beautiful women around us and helping everyone figure out where to go.
Inside the arena, the positive energy only grew. Even though there were 20,000 people in the arena, it somehow felt like a family. It was an opportunity for women to dress however they wanted, to sing at the top of their lungs and make friends. I saw women form a conga line in the pit during "Treat People With Kindness," and everyone turned on their flashlights for "Fine Line." When one woman started pushing her way to the front of the pit, we stopped her and made sure the people she pushed got her spot back. Of course, finally seeing Harry live was an amazing experience, but the time I spent with other fans was just as special.
I realized during the show what makes Harry so special. It's so easy to write off his fans and their experiences as being "crazy fangirls," but I believe that we have grown up with Harry. We support him because of the safe space he inspired us to create. Every woman in that arena took Harry's "Treat People With Kindness" message to heart. The appeal of Harry Styles comes from the freedom of expression and positivity that he inspires and the love he projects from the stage.