Election day, particularly during a presidential election, is met with long waiting lines. The idea of waiting in line with hundreds of people can sound terrifying during this pandemic. The good news is—you can still cast your vote without putting your health and safety at risk! 
The coronavirus pandemic poses a big threat to voter turnout. Understandably, people might not be ready to step into a polling place on election day. Thankfully, at least in our state of Virginia, we can easily vote ahead of time. Earlier this year, Govern Ralph Northam signed a series of new laws that made voting in the state of Virginia much easier. Among these changes included election day being declared a holiday, removing voter ID requirements, and no-excuse absentee voting. Anyone can now request a mail-in ballot without providing a reason.
Eligible voters are allowed to vote early between September 18, 2020, to October 31, 2020, in Virginia. Early voting can be done in two ways, either through a mail-in ballot or in-person. To vote through the mail, one must submit a ballot request form. After submitting the ballot form, you will receive your ballot in the mail, which you can fill out and submit at your local post office or USPS dropbox. Absentee ballots can also be returned at polling places on Election Day, as well as your local elections office. In-person early voting does not require and application. Voters can visit certain designated government buildings to cast your vote.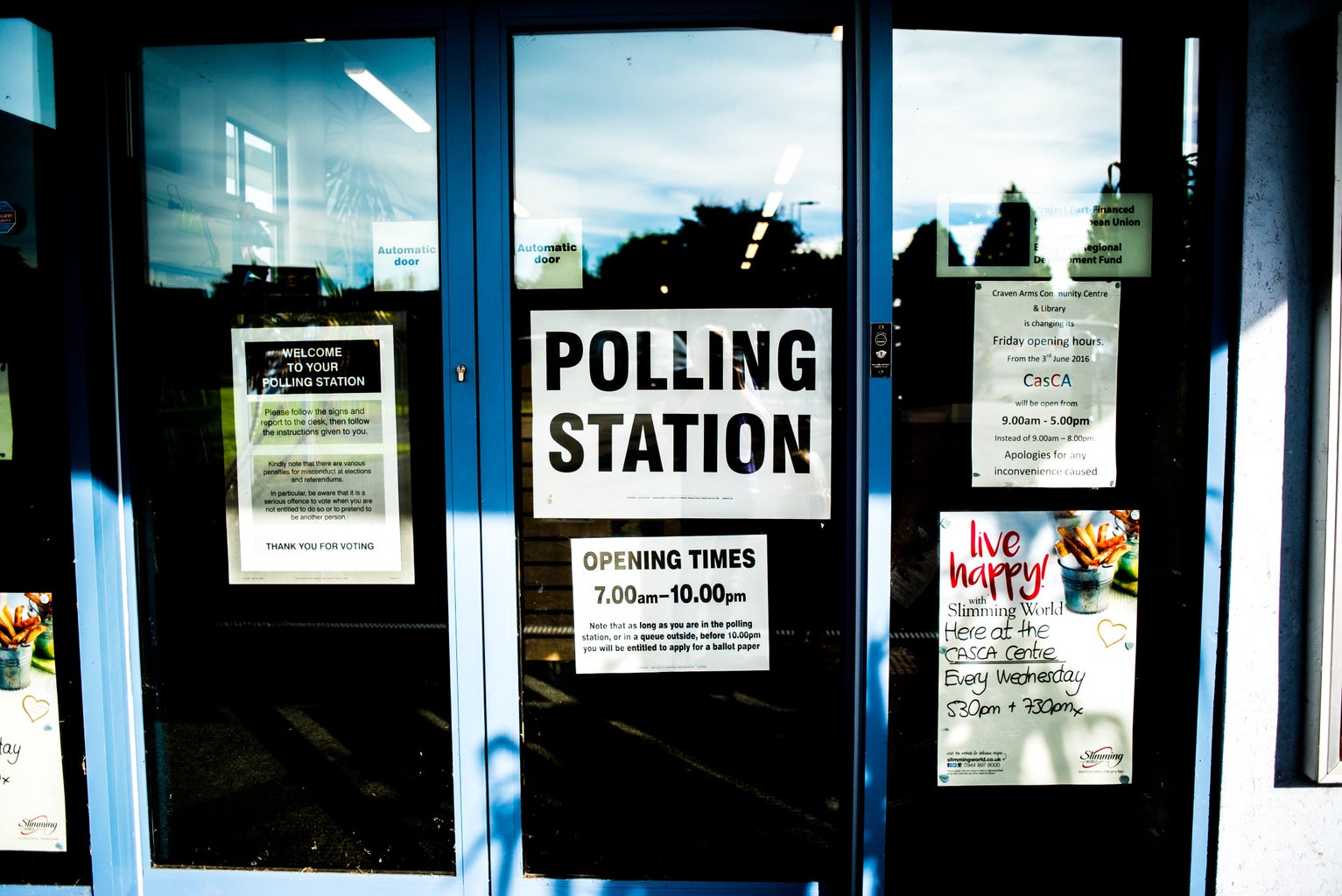 Early voting is not only beneficial during COVID times but in any other election. Encouraging early voting can ensure higher voter turnout. Having nearly a month to cast your vote will give you the ability to find a convenient time for a person to cast their vote. This will also be highly helpful in decreasing the long lines and wait times at polling places, making the voting process safer and more efficient for everyone. This also reduces the stress of poll workers, who can be relieved from dealing with huge crowds at polling places.
Early voting options can also battle voter suppression. This is particularly beneficial for low-income communities, communities of color, and even young college students like ourselves. During the march primaries, we saw polling being shut down at the last minute, leaving many people unable to get themselves to the next closest polling place, and therefore unable to cast their vote. The Majority of these shutdowns happened in low-income areas and communities of color. Not everyone might have the resources to get themselves to a new polling place outside of their general area, at the last minute. Early voting ensures that your vote is counted, in case a polling place is closed down.
More and more states are becoming more accommodating toward early voting. Encouraging ourselves and others to vote early can be incredibly monumental in increasing voter turnout in what could be our most important election yet. The Pandemic shouldn't stop us from exercising our right to vote, but we must make sure we use the resources available to us to do it safely.