Voting Just Became Easier in Virginia
Last week, Virginia's Governor Ralph Northam signed a series of bills that loosened voter restrictions in the state of Virginia. One of the ways Virginia is attempting to make voting more accessible is by making Election Day a statewide holiday. A few other ways include no-excuse absentee voting to 45 days before the election, Automatic voter registration at the DMV and voters are no longer required to show photo I.D. when they vote. Currently, eight other U.S. states and Puerto Rico have made Election Day a public holiday.
"Voting is a fundamental right, and these new laws strengthen our democracy by making it easier to cast a ballot, not harder," Northam states in the Bill. "No matter who you are or where you live in Virginia, your voice deserves to be heard. I'm proud to sign these bills into law."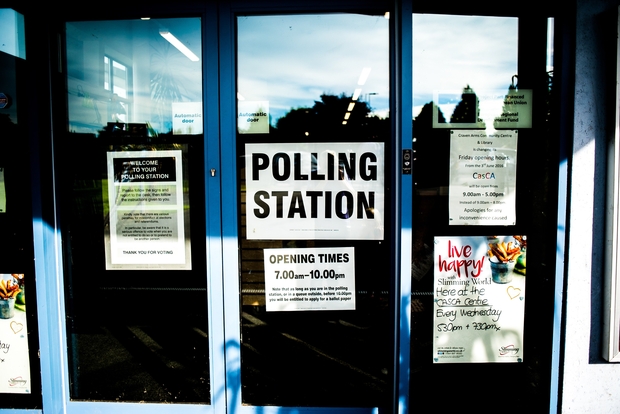 This is a great step that the state of Virginia has taken to make voting more accessible. These new laws remove some of the biggest barriers that prevent people from voting on Election Day. Having Election Day as a public holiday will make it a lot easier for people to vote. Countries with the highest voter turnouts have their Election Day as a holiday or hold elections on the weekend. In South Korea, which has over 77% voter turnout, Election Day is a national holiday. And in Belgium, which has the highest voter turnout at a whopping 87%, holds elections on a Sunday. The U.S. currently only has about 55%, So this could likely increase voter turnout. VA lawmakers have also decided that Election Day will replace the previous state holiday of Lee-Jackson day, which was a holiday honoring Confederate soldiers.
Removing the Voter ID restriction was also a great step. This rule is one of the biggest barriers that prevent voter turnout. Obtaining an I.D. is more expensive than people realize and according to the ACLU, this rule has been accused of targeting voters who are of low income and racial and ethnic minorities, the elderly, and people with disabilities, who are said tho have the most difficult time obtaining I.D. A study by the Government Accountability Office found that strict voter I.D. laws, reduce voter turn out by tens of thousands of votes.
Another way voting has become easier in Virginia is no-excuse absentee voting. This allows any registered Virginia voter to send in an absentee ballot. The Virginia absentee ballot previously required voters to provide a reason for why they are voting absentee. The new rule allows votes to send in absentee ballots, without providing a reason, up to 45 days before the election. The state will also now count absentee ballots received within three days after Election Day if they were postmarked by Election Day, they previously only counted the ballot if they received it by Election day.
In the era of coronavirus, we will likely see a decrease in voter turnout this year, which is why loosening voter restrictions is more necessary than ever.