This past week, Emilie Kouatchou graced the stage of the Majestic Theatre in New York City as the first Black actress to play Christine Daae in the Broadway production of "The Phantom of the Opera." A few days later, it was announced that Tony Award-winning actress Cynthia Erivo won the coveted role of Elphaba in the movie adaptation of "Wicked." Soon, Broadway performer and trans activist Sis will bring her version of Ado Annie across the country in the Broadway tour of "Oklahoma."
The theatre industry prides itself on its strides regarding diversity. For a long time, I believed this. I believed that the theatre told real stories about real people. I believed that theatre represented everyone. I believed that the industry I loved had my best interests in mind. Despite all of the incredible ceilings being shattered by the aforementioned women, at its core, the Broadway industry is still rooted in deep racism and white supremacy.
Why is it that it took 30 years of "The Phantom of the Opera" being on Broadway before a Black actress could step into the role? How come so few women of color have played Elphaba despite her being a character who is discriminated against based on her skin color? How come Broadway continually fails its Black performers while simultaneously benefitting from their immense talent when needed?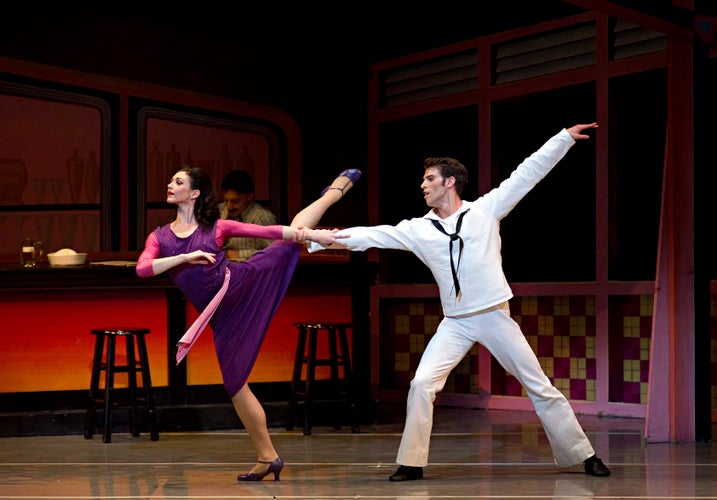 Broadway prides itself on being an industry that accepts all people, but it's become increasingly clear that this is only the case if you fit into the mold of Black performers that already exists. Black performers and writers who seek to tell their own stories authentically are often met with pushback from audiences, critics, and producers alike. Shows like "Slave Play" are shut out from winning any Tony Awards despite the most nominations, while management behind shows like "Jagged Little Pill" is under fire for its mistreatment of Black actors.
The exclusivity of theatre directly feeds into this cycle. With the average ticket to a Broadway show costing around $145.60 a ticket, audiences are as white as ever and the stories being told reflect this. The industry is a corporation, and as corporations do, it invests in what will benefit it financially, not what is important, necessary, or what the world truly needs.
Despite all of this, I do think that the industry can change. There has been recent pushback against the way the industry operates from Black artists within it who are seeking change. The voices of performers of color are growing louder, and organizations like Broadway Advocacy Coalition are stepping up to the plate to advocate for Black voices within theatre. I have faith that those who hold power within the industry will wield that power with proper intentions.
Going forward, the theatre industry needs to operate from a perspective of learning rather than teaching. Listening to Black voices within the community will allow Broadway to move forward with accurate and authentic representation for marginalized groups. Everyone deserves to see themselves portrayed on the stage in a way that highlights the acceptance and beauty of our differences.