I've been a Taylor Swift fan for a long time—like, a long time. The first memory I have of YouTube was searching up the "Teardrops on My Guitar" music video in 2007. Every album she has ever released I have loved, overplayed and been obsessed with. Following the release of her album "Lover" in mid-2019 (one of my favorites, BTW), I didn't expect to hear from her for the next couple of years, as per usual. So, you can only imagine my excitement when she announced on her Instagram the release of a surprise record, "Folklore," in July 2020. 
As she came to explain, she handled the coronavirus pandemic that hit in March 2020 in a completely opposite way than I did (which was wallowing and not being productive) and wrote a whole album in only a few months. Needless to say, I loved it.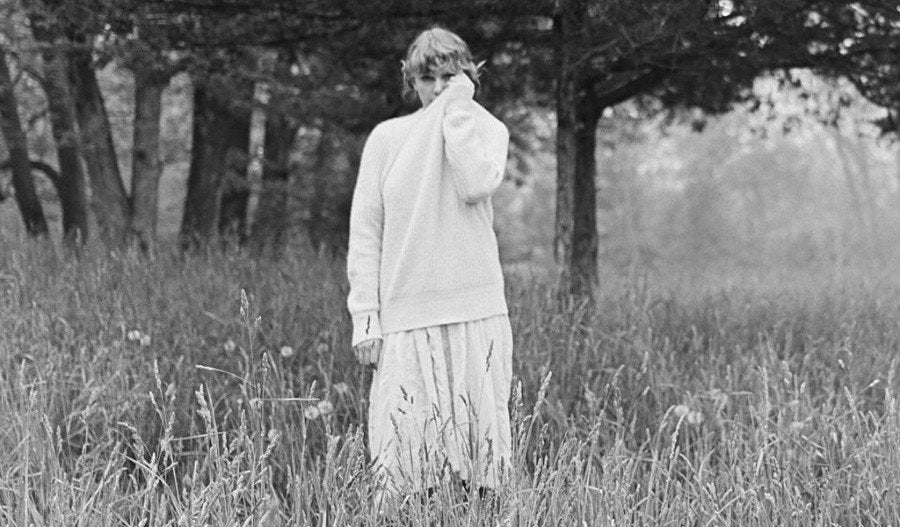 Folklore is very much what it sounds like… folk-y? It is soft and reminds me of grass fields and little flowers. It also reminds me of just how versatile Taylor Swift is. I mean, she can just bump out any genre. Even if you don't love her voice, you have to admit, the woman can write.
Anyways, this was my new favorite album (which says a lot because, like I said, longtime fan) until Dec. 2020 when she announced a second surprise album, and "Folklore's" sister record, "Evermore." "Evermore" is a result of the aftermath of "Folklore," and in her words, "We just couldn't stop writing songs… I loved the ways you welcomed the dreamscapes and tragedies and epic tales of love lost and found in your lives. So I just kept writing them." 
So, now I have two favorite albums, both "Folklore" and "Evermore." They go hand-in-hand, one being a continuation of the other, and I am here for it. With that, I have decided to share a few of my favorite songs from the albums, including my favorite lyrics and how I interpret them.
"the 1"

Ah yes, the very first song on "Folklore," and the first to catch my attention. This song just fills my heart. To me, this song embodies remembering a past relationship fondly, and even though it's over— and you know and accept that— you can still appreciate it and grieve the love you lost. One of the most heartbreaking moments, I think, is in the bridge when she is talking about what sounds like having doubts while moving on. She says, "I persist and resist the temptation to ask you, 'if one thing had been different, would everything be different today?'" This is one you just have to listen to in order to have the full "Folklore" experience. 

"Exile" (ft. Bon Iver)

Off "Folklore," "Exile" is featuring the very talented Bon Iver. This song is captivating from the very start, with the instrumentals and then— Justin Vernon's deep vocals. Before I first heard this, I never knew Taylor Swift's voice could sound so good with another's. This whole song is comparing heartbreak to being, well, exiled, which is beautiful in itself, but the songwriting is even more so. There is something so meaningful about when she says, "second, third, and hundredth chances, balancing on breaking branches, those eyes add insult to injury." Already, the phrase "adding insult to injury" just does something to me, and especially in this context, it's a real tear-jerker. 

"My Tears Ricochet"

This is possibly my favorite song off of "Folklore." The best way I can explain what I feel this song means is that it's about two people who had a very deep connection and are no longer together. Now, one of them is being vengeful and nasty, but because their connection was so deep, every mean thing they do to the other person just "ricochets" off them and, in turn, hurts themself. 

This is first insinuated at the beginning of the song when she says, "if I'm on fire, you'll be made of ashes too," but most encapsulated in the chorus, "and if I'm dead to you, why are you at the wake? Cursing my name, wishing I'd stayed, look at how my tears ricochet." 

"mad woman"

In short, this song from "Folklore" is about how everyone loves to call a woman crazy when in reality, she is made that way or made to seem that way. This song is powerful and seems—not angry—but very intentional with the lyrics and message behind it. Like when she says, "and you'll poke that bear till her claws come out and you find something to wrap your noose around," that speaks to how as soon as a woman fights back, that's when people scram to call her the bad guy. Listen to this song. It is Women's History Month, after all. 

"peace"

The second to last song off Folklore, "peace," really does seem like a conclusion of the album. This song, to me, is about being with someone who you view as truly good, and you feel like there is something to do with your life that will result in them never having peace as long as they're with you. When she says, "all these people think love's for show, but I would die for you in secret," it melts my heart.

There is something so purposeful about that. Taylor herself delves into the meaning of this song in her Long Pond studio session on Disney+, where she says it's more about how her profession will always impact her relationships and how she and her boyfriend, Joe, will never know a "normal" or "peaceful" relationship. She wonders, "would it be enough if I could never give you peace?" 

"champagne problems"

For our first song from "Evermore," we have "champagne problems." This song is overtly clever, starting with the play on words that is champagne problems (a problem that compared to a world dilemma is small) while mentioning events that you would celebrate with champagne. Telling the story of someone rejecting a proposal and breaking someone's heart, for seemingly no reason, she explains, "sometimes you just don't know the answer till someone's on their knees and asks you." It's beautifully written and hits the nail on the head as far as tugging at your heartstrings.  

"tis the damn season"

My second-favorite song off "Evermore" (don't worry, first is coming) has to be "'tis the damn season." If you have that one person from your hometown who you always felt you were connected to and never got over, this song may be about you. If you spend time with that person whenever you are around and insist that everything is okay, even though it hurts… it's definitely about you. The first line already makes me feel all the feelings when she says, "if I wanted to know who you were hanging with when I was gone, I would've asked you." That one sad line sets up the entire story this song tells in a way I don't even know how to explain. 

"tolerate it"

Okay, I know I didn't save the best for last for the sake of listing the songs in order, but this song is not only my favorite song from "Evermore," but it is now my favorite Taylor Swift song ever. I don't even have the words to give it justice, but let's just say this: sad. Sad, sad, deeply sad. The best way to summarize this song would be the chorus, when she says, "I know my love should be celebrated, but you tolerate it."

This is the feeling of loving someone so well and seeing them not appreciate it and treat you like an afterthought, all wrapped up in four minutes and seven seconds. In the lyrics, you can hear the disappointment and longing for better love when she says, "if it's all in my head tell me now, tell me I've got it wrong somehow."

And I can't conclude talking about this song without mentioning that the bridge is the most powerful bridge she has by far, with "you assume I'm fine, but what would you do if I break free and leave us in ruins? Took this dagger from me and removed it? Gain the weight of you then lose it, believe me I could do it." Yeah, this got oddly emotional, but just listen to it. 

"no body, no crime" (ft. HAIM)

Another hit from "Evermore," this is not your typical country-esque punishing-a-man-who-cheated story. Featuring HAIM, I really can't say much more except listen to it and listen to the lyrics. It's dark but also fun and somehow empowering. 

"happiness"

The perfect song to conclude my list, off of "Evermore," we have "happiness." To me, this song just sounds like forgiveness after a long, painful breakup and finally seeing light at the end of the tunnel. She opens the song with, "when I'm above the trees, I see this for what it is," and goes on to say, "there is happiness after you, but there was happiness because of you.

Both of these things can be true." I feel like we can really feel the moment of clarity the character has when she says, "I can't make it go away by making you the villain." It's refreshing to hear a song about feeling content following so much pain, and the actual music of it is just simple and pleasant.