The Beauty Behind Kendrick Lamar's "DAMN." Album
Many artists have music that resonates with them in some sort of fashion, whether that be love, fame, addiction, youth, heartbreak, death—you name it. Singer and songwriter Kendrick Lamar's album "DAMN." not only walks us through a very personal story, but even the meaning can slightly shift when the album is played backward.
As Lamar grew up in Compton, he lived merely on food stamps with his family in an era full of gang-related violence. Dissect fully embraces the fact that Lamar was living in a dangerous time. Born in the 'decade of death' from 1988 to 1998, Lamar saw his first murder happen before his own eyes at the age of five. Time passed, and eventually, Lamar was prone to see this violence. Thanks to his father, as a child, he was taught many aspects of life. As many of his peers did not have this role-model in their lives, he felt grateful to have somebody to walk with him at a point in his life and tell him, don't do that, I did that.
Once Lamar reached middle school in 2003, he published his own mixtape under the name 'K.Dot.' At a young age, he showed lots of interest in poetry and songwriting and continued to write throughout his life. In 2009, Lamar believed it was time to let the public know his full name. He dropped his stage name in hopes of being the most authentic version of himself. This was monumental for Lamar and kick-started his career into being one of the most well-known rappers of our generation.
Lamar's name change in 2009 also led to him dropping "The Kendrick Lamar EP" with the very religion-oriented song "Faith." The song at the root focuses on religion and how he claims he finally has found his calling: to be a follower of God. Lamar becomes frustrated, however, when he is told that a close friend of his is murdered. He begins to question, why? This is where he begins to question God's intention and authority.
It may feel irrelevant to speak about Lamar's backstory in relation to the album, but it is a crucial part of how the "DAMN." album comes into play. Dissect mentions on their podcast that Lamar's previous album "To Pimp a Butterfly" looks externally for solutions to change the world while "DAMN." looks internally and has the idea that you must internally know yourself completely before changing the world. In the very first lyrics of the song "BLOOD," Lamar begins with "is it wickedness or is it weakness?"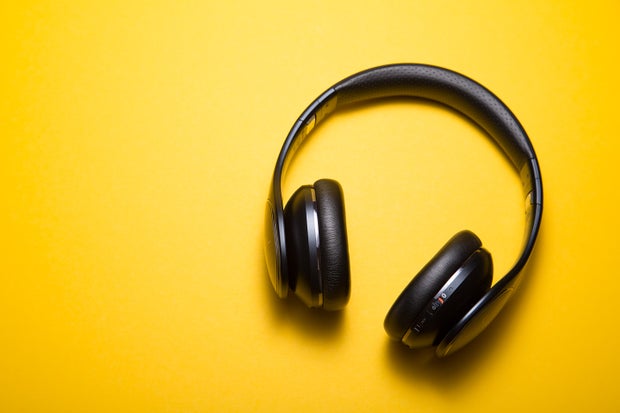 Photo by C D-X from Unsplash
The idea of this belief system is established right off of the bat: in every individual track, Lamar uses this analogy between wickedness and weakness as a clear point of focus.  Later in the song, he mentions going to help an older woman who is having a hard time finding an object she may have lost. When Lamar tells her he is willing to help; the woman claims that he has "lost his life." This is a kickstart into a deep and meaningful storyline that we, as the listeners, can audibly follow. 
Continuing with the song "DNA," Lamar begins to center focus on his Black heritage with what attributes he condemns as positive and negative. This acts as an acceptance and true exposure to himself. Beginning with "I got loyalty, got royalty, inside my DNA," he takes pride in the traits he possesses, but later in the song, there are lyrics such as "I just kill sh*t cause it's in my DNA" or "I know murder, conviction, burners, boosters, burglars, ballers, dead redemption" as a point of frustration for what he sees within himself. My favorite lyrics here are "my DNA not for imitation, your DNA an abomination." In "YAH," referring to Yahweh (or a close name for God), Lamar is drawn to sin and speaks of his own temptations while referring to himself as a Hebrew Israelite. 
Track-by-track, we find Kendrick in his literal "ELEMENT" as he raps, "I'm willing to die for this shit...put the Bible down and go eye for an eye for this shit." "FEEL" takes a self-centered route and is about how the many supporters of God pray for Him, but they do not pray for me (Lamar). Later, we get into back-to-back contradictions of the ideas of "LUST" and "LOVE," which is upheld high in Christianity. "FEAR" mentions Lamar's complete and utter worries about his future, career path and how his past has affected him as an individual. The final song, "DUCKWORTH," is about a chance meeting with his dad and his dad's label boss, Anthony (Top Dawg). The listeners are walked through an entire story of when his father and Anthony met before Kendrick was signed.
There is so much more to this album that I cannot even put into words that continue to amaze. I could continue to write about how impactful this album is as a whole and how each lyric has a deeper meaning than you would believe initially. Pitchfork, one of the most brutal music review sites I know of, rated Lamar's album as a 9.2. Artists really struggle to get a higher rating than a 7 on this website, so Lamar's ranking is very impressive. I would absolutely recommend this album to anybody, especially because of its detailed layers and intentional messages. 
As I mentioned earlier, listening to this album backward can also change the meaning a bit; by ending with Lamar at his previous character attributes ("BLOOD") before his spiritual endeavors come into play. The story of Lamar, one of the most influential rappers today, has endeavored many hardships that have created the person he is today. Storytelling through song is important, especially in this day and age. I encourage you to appreciate the work that Black artists create. Just by analyzing music lyrics, you can appreciate the art of songwriting even more.