Amanda Gorman is an American poet and activist. Her work focuses on issues of oppression, feminism, race and marginalization, as well as the African diaspora. Gorman was the first poet to be named a National Youth Poet Laureate. At age 22, Gorman was the youngest person ever to recite an original poem at President Biden's inauguration. Gorman also recited a poem honoring frontline workers of the COVID-19 pandemic at Super Bowl LV on Feb. 7, 2021. 
Harvard College grad Amanda Gorman recited her original poem "The Hill We Climb" on inauguration day. Gorman had been writing a few lines a day and ultimately finished her poem after the horrific attack on the Capitol. It was clear as to why President Biden had chosen her as his inaugural poet. Throughout her reading, Gorman echoed the values that Biden has returned to again and again and that he wove throughout his inaugural address: unity, healing, grief and hope. When Biden said, "We must end this uncivil war," Gorman stated, "[that] We lay down our arms so we can reach out our arms to one another."
And where Biden called for an American story of "love and healing, greatness and goodness," Gorman saw strength in pain as she declared, "Even as we grieved, we grew." Gorman acknowledged the power of her own presence on the stage when she said that in "a country and a time where a skinny black girl descended from slaves and raised by a single mother can dream of becoming president, only to find herself receding for one." Gorman ended the poem with a line that stood out to me and has really resonated with me since— "For there is always light, if only we are brave enough to see it—if only we are brave enough to be it." For me, this stood out as her recognizing all that is and has gone wrong in our country but being optimistic that there is still a glimmer of hope to make our situation better.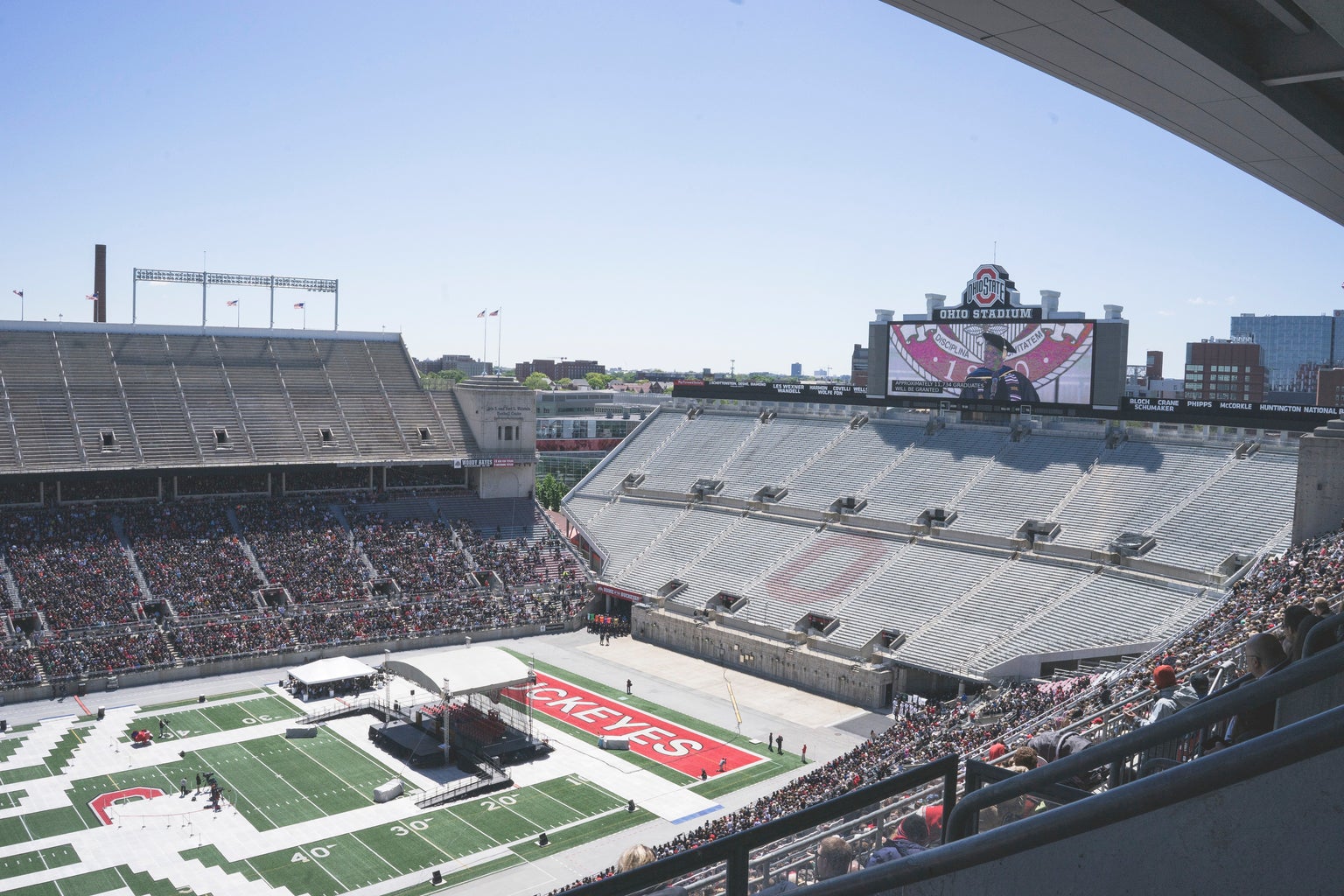 Gorman kicked off Super Bowl LV in style, praising the honorary team captains and frontline COVID-19 heroes in her original poem, "Chorus of the Captains."
"Today, we honor our three captains for their actions and impact in a time of uncertainty and need. They've taken the lead, exceeding all expectations and limitations, uplifting their communities and neighbors, as leaders, healers and educators," Gorman stated.
She spoke about James Martin, a Pittsburgh marine who set up live-streams for a local high school athletics department so parents and friends could watch sporting events during the pandemic.
Los-Angeles-based educator Trimaine Davis was also praised in the poem. "Trimaine is an educator who works non-stop, providing his community with hotspots, laptops and tech workshops, so his students have all the tools they need to succeed in life and in schools," Gorman said. She finally honored Florida-based ICU nurse Suzie Dorner for overcoming tragedy. Dorner is the ICU nurse manager at a Tampa hospital, and while she lost both of her grandmothers to the pandemic, she still fights to save other lives from this horrible virus. Gorman ended by stating, "For, while we honor them today, it is they, who every day, honor us."