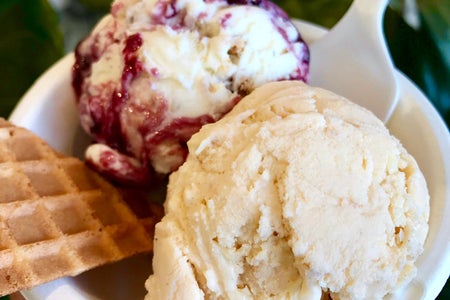 Original photo by Eryn Lin
Taste of Nashville Restaurants: My Top 5 Pick
As many Vanderbilt students are familiar with, Taste of Nashville is a program included with every student's meal plan as part of Vandy's effort to encourage students to try local cuisines. It allows $225-$325 (depending on your year in college) to spend from your meal plan on a total of forty partner restaurants in Nashville. Restaurants range from traditional Southern to Indian to Chinese to Mexican cuisine, and everything in between. You can find the full list here: https://campusdining.vanderbilt.edu/taste-of-nashville/. As senior who has dined at many of these places, here are my top picks: 
Satay Thai Grill
This place never fails to impress me and satisfy my Asian food cravings. As someone who grew up eating Asian food, I needed to find a place where I could eat authentic Asian cuisine, and that place is Satay. Their menu has a huge range, from fried rice to noodles to curry dishes. They also offer boba. My favorite meal is beef pho, it's a must try, but when the weather is warmer, I also like to eat their Drunken Noodles.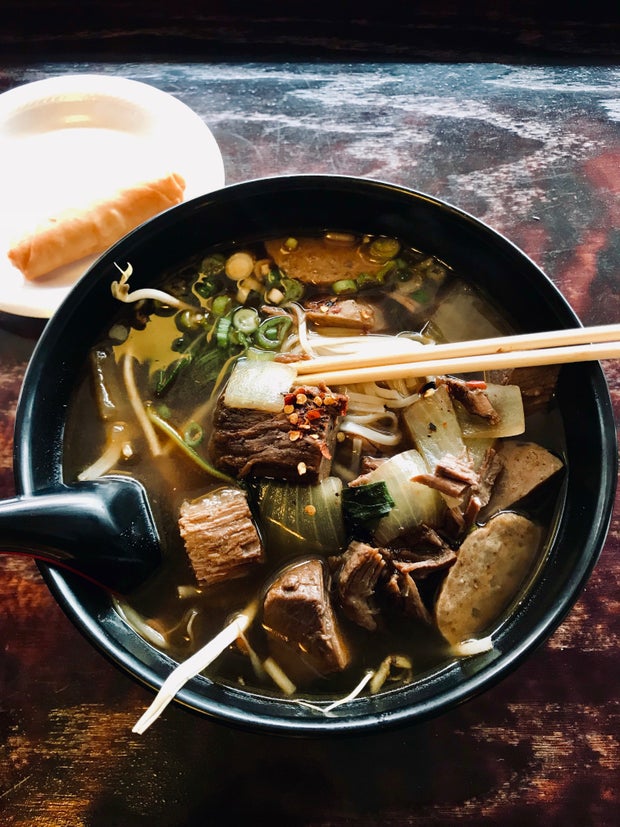 Original photo by Eryn Lin
Jenis Splendid Ice Creams
I was genuinely surprised when Jeni's agreed to be on the card, because this place does not need the added incentive to get customers. Regardless of what day or season, you will always find this place packed with ice-cream goers. That's no surprise however, because Jeni's has some of the most unique flavors on the market and some of the highest quality ice cream I've tasted. In addition to their year-round flavors, Jeni's also creates seasonal flavors. My go-to's are Gooey Butter Cake and Brambleberry Crisp.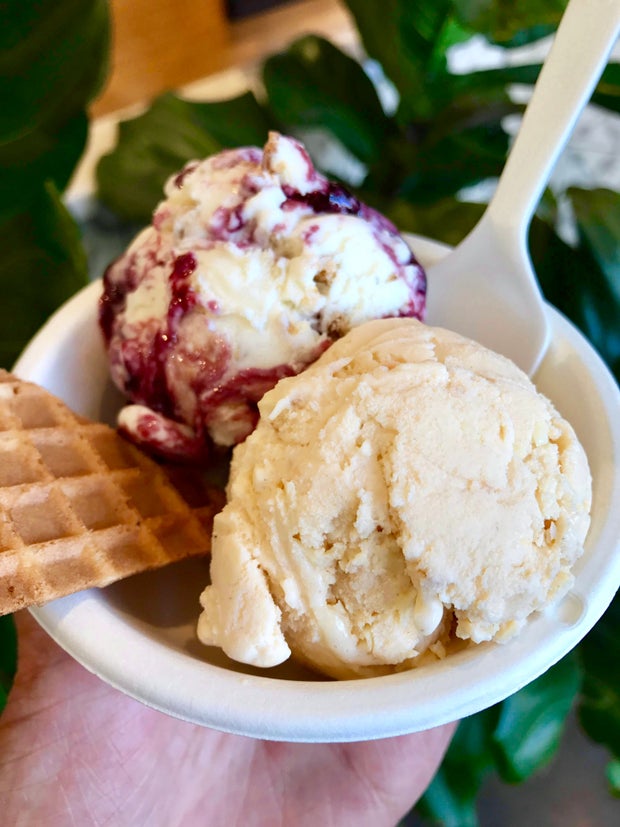 Original photo by Eryn Lin
Poke Bros
When you are having a sushi/fresh fish craving, this is the place to go. Poke is usually more expensive because of the raw fish, but here, it's extremely affordable. The service is also extremely fast; although the place is packed around dinnertime, you usually can get your order in about ten minutes. Although they do sell pre-set bowls, you can totally customize your own. 
Hopdoddy Burger Bar
Hopdoddy is Vandy's burger place. Higher-end than a typical fast food place, Hopdoddy offers a large variety of burgers, from a shroom burger to a Tuna burger to the Impossible Burger (which is very impressive and delicious). They also offer a student-favorite: truffle fries. Hopdoddy is great for when you are craving some fast food but want something that's classier and much higher quality than McDonalds or Wendys.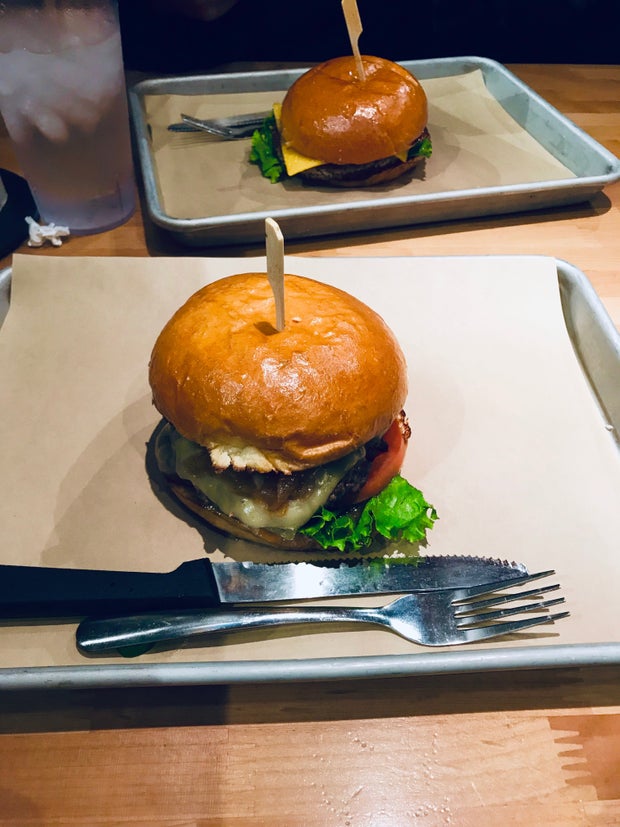 Original photo by Eryn Lin
Sun and Fork 
If you are looking for a nice brunch option with good variety, I suggest you go to Sun and Fork. This is my go-to place with friends on weekend mornings. Whether you have a sweet or savory preference for brunch, Sun and Fork has you covered for both. I love their breakfast bowls (they are customizable!) but I've also had their sandwiches, breakfast burritos, and chia pudding bowl, and I've enjoyed everything. I even occasionally venture here for dinner when I want breakfast for supper.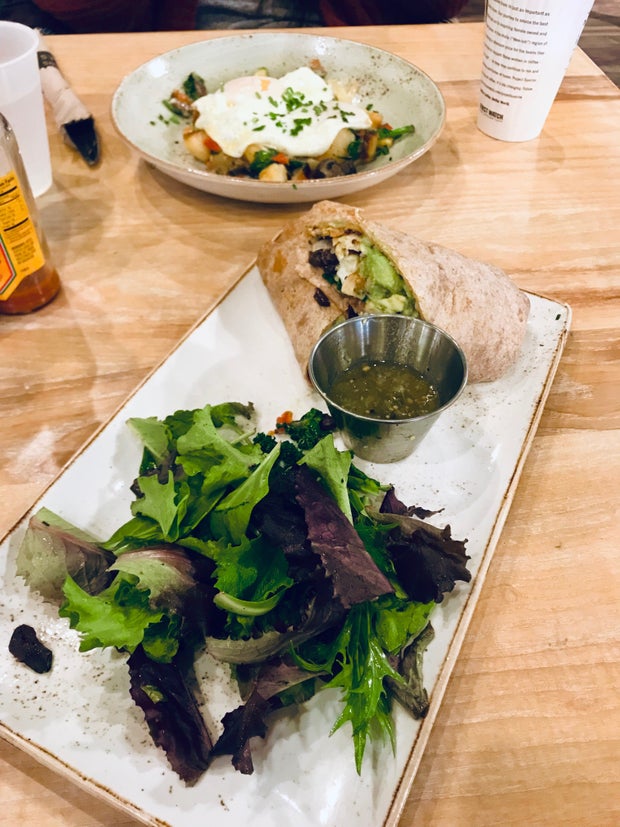 Original photo by Eryn Lin
Honorable Mention: Nama Sushi Bar
Nama used to be a restaurant on the card and my go-to sushi place on campus. Unfortunately, due to the pandemic, the restaurant has permanently closed its location on Elliston Place. With a dine-in style, Nama was great for spending quality time. They also offered 50% off sushi rolls every Monday and Thursday night, with different menus for each of those days.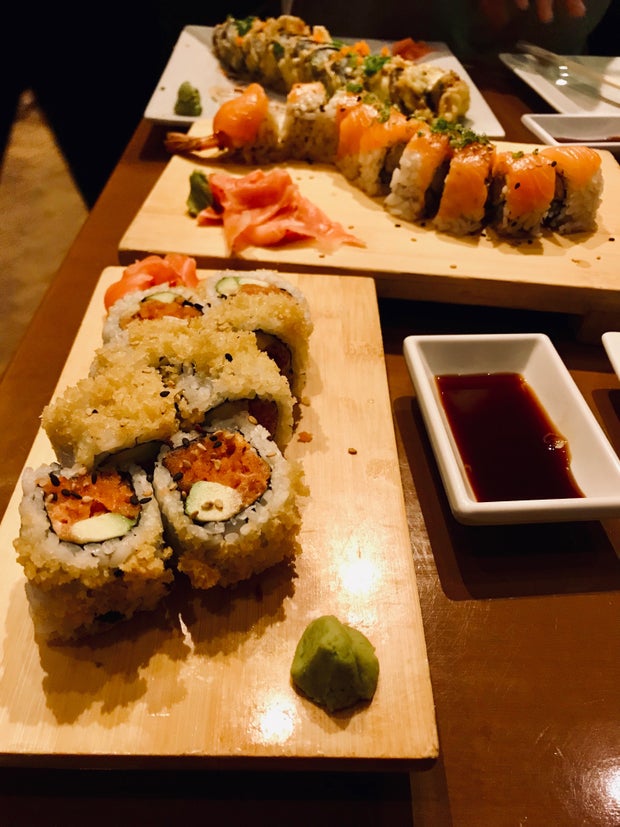 Original photo by Eryn Lin