What'd I Miss?: Sports Edition
If you were sleeping under a rock or if you were clocking in for your 9 to 5, the week of April 10th-16th was a crazy week for sports. But no need to fret, these highlights should help you keep up with all the conversations your friends are bound to have. 
1. "Mamba out"
After 20 years in the league, Wednesday April 13th was Kobe Bryant's last game. Bryant was drafted in the first round (13th pick) in 1996 originally by the Charlotte Hornets but was then traded to the Lakers where he spent his entire career. Not only was he the all-time leading scorer for the L.A. Lakers but he is also a five time NBA champion and eleven time All NBA First Team…just to name a few of his long list of accomplishments. After a couple of seasons plagued with injuries Bryant made the announcement earlier in the year that this was his final season and he did not disappoint when it came to his last game. He scored 60 points and lead his team to their last regular season win. Love him or hate him you must admit that he is probably one of the most talented players to step foot on the court. The game will surely miss him.
2. 73-9
While Kobe Bryant was playing his final game, 367 miles away the Golden State Warriors were making history.  The Warriors beat the Memphis Grizzles 125-104 to propel themselves to the all-time winning t team in NBA history. Previously the 1995-96 Chicago Bulls had held the top spot with a 72-10 record. Stephen Curry was 15 of 24 for field goals and led the team with 46 points. Klay Thompson contributed 16 points, Harrison Barnes had 15 and Draymond Green had 11. Needless to say April 13th, 2016 was a crazy day in the world of basketball.
3. College football is making a return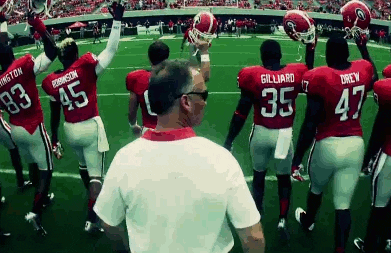 It's almost time for tailgates and Saturdays spent in your favorite stadium. College football is slowly creeping back and it's hard to contain the excitement. Spring games are being held all over and Saturday April 16th was jammed packed with college football. There were 48 teams who were able to show off the improvements that their team would be making in the upcoming season. Some powerhouse teams included: Georgia, Georgia Southern, Ohio State, Tennessee, Texas and Miami, who is now under the new leadership of former Georgia head coach Mark Richt. As the regular season gets closer it seems that every college football fan is going to have something to look forward to.
4. 0-9 While most people were talking about winning records this week some people were discussing losing records. Baseball season has just started and there are already some teams who are not starting off too strong, including the Atlanta Braves and the Minnesota Twins. Both teams went into Friday with 0-9 record to start off the season. Thankfully they were able to break their losing streak and lock down a win. The Braves beat the Marlins (6-3) to obtain their first win and the Twins beat the Angels (5-4). The teams swept their series and are both now 3-9. It's not a great start but it's better than having a "0" in the win column. 
HCXO!