*This article is authored by Terrance Porter, an avid supporter of HC Valdosta. He has recently reignited his passion for writing, and we are proud to feature his first article on our site. His creative endeavors have been featured in past articles Making What You Wear Count: YGA Movement and 5 Black YouTubers You Should Follow. Show Terrance some love! IG: @itscheeno YT: It's Cheeno
In a time of confusion, economic instability and global unrest we all find ourselves in a very new and interesting world. One where you now care about your cart being clean, college students are cautious about sharing their vapes and you would be more accepted if you had an STD rather than a cough. Ladies and Gentlemen, welcome to our quarantine dream! 
I know you wouldn't say this is a dream, but let me tell you why it is. 
The 2020 Quarantine on a mass scale has put social events and the majority of social interaction to a standstill. Taking away concerts, festivals, award shows and more. (MAN THEY TOOK AWAY THE NBA.) Pools, parks and bars are all closed, and now we have a shelter in place. What are we to do? I'll tell you what I say we do. Wait. Wait inside the house and follow all the government rules so this can end. But while you're waiting, let me tell you what the 2020 quarantine can do for you on a personal level. 
With all this new-found time on your hands (that you've probably been wishing for but didn't expect to be like this), I bet you have been pretty bored in the house. Spending an enormous amount of time hopping between YouTube, Instagram, Twitter, Tik Tok, Xbox and Netflix. I know because that was me. Living in my quarantine nightmare bored and waiting for it to end. But it hit me. Why am I not taking advantage of this time when I've just been bored in the house? So, I vowed to make my quarantine a dream instead of just trying to survive.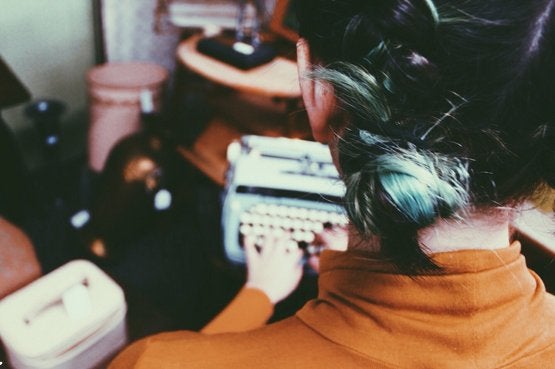 Passions & Interests
I bet you have something that your extremely passionate about. Well, I'm excited to tell you that this is the perfect time to really become a master of your craft. Take time out to learn, practice and refine your skills. Really get into the nitty gritty work if you want to develop your skill even more. I know you're excited to really get some personal time to work on your passion, but aside from passion, lets talk about interests. See this is what has turned my time home into a very exciting and developmental time. Things I've been interested in for years, I've taken time to try or at least learn more about. From learning about tarot to writing my first article ever right now, I've been exploring things that have interested me for years and that has kept this quarantine life interesting. So what interests you? Maybe you want to take a shot a writing or you want to customize your clothes. I say go for it! Who's going to stop you, hell who's going to see your work unless you want it to be seen? Be an explorer of interests during this time. 
Personal Development
I feel like another activity that would make this quarantine better is personal development. Why not build yourself up and expand not only your general knowledge but your knowledge of self? With so much time on our hands from COVID-19 we have been left in the house to our own devices. The distractions are always there, but with minimal effort and great discipline you can use this solitary time to start crafting the mind, body and soul you've desired. Through reading, audio, video and conversations with mentors, your options are limitless on how to gain knowledge and be inspired to work on yourself in some aspect. If you're telling me that being locked in the house, no work, nowhere to be and no excuses not to do it with limitless knowledge at your fingertips doesn't sound like a dream, then maybe this isn't your type of article. I have no excuse not to work on an aspect of my life every day. I don't HAVE anything else to do and odds are you don't either unless you still have work or class. Turn a dream into reality for something that you've always had a vision for. Use this to work on the man or woman you're trying to become.    
The Glow
Finally! The tip that will have you glowing and feeling good during and after the quarantine of 2020. Use this time to get your skin, hair, nails and teeth in order. You're in the house for the majority of the day with not much to do. Order or go buy some face masks (personally I use LUSH), get whitening strips or toothpaste, trim your nails to the best of your ability, have a haircare routine and DRINK WATER! Your face will clear up, nails will be strong, hair will grow and you'll look and feel amazing. Come back when it's all over looking like your best self and having a healthy skin and hair routine.  
Work on your passion, explore your interests, develop yourself and take care of your hygiene. With all these in mind, you should not only enjoy your time, you should be living in a quarantine dream.