New Shows to Tune Into this Fall
There are many new shows or new seasons that have started in the fall of 2019. Many of them are good and I watch a lot of them. Here are all the shows and a brief comment for each. I know that not everyone has cable so I categorize the show by the network it is on. All the shows that are heavily underlined are the newest shows on TV.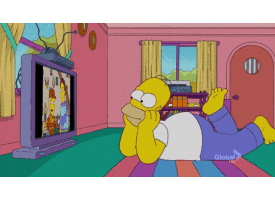 Amazon Prime
Jack Ryan: This is an agent and the missions he goes on (Nov. 1)
The Man in the High Castle: This is about the Nazis and WW2 (Nov. 15)
The Marvelous Mrs. Maisel: This is about Mrs. Maisel making it in stand-up (Dec. 6)
Modern Love: This is various love stories. (Oct. 18)
Apple TV+
Dickinson: This is about the life of Emily Dickinson. (Nov. 1)
 For All Mankind: This is a sci-fi about how the Soviet Union won the space race and how the world would have been. (Nov. 1)
The Morning Show: This is about anchors on a morning talk show. (Nov. 1)
Oprah's Book Club: Oprah interviews authors (Nov. 1)
See: This is a world where nobody can see but some twins have sight and now everything is different. (Nov. 1)
Cable
9-1-1: This is a show about all 911 officials: firefighters, police, EMS and 911 responders, and how they work together in California to save people. (Fox)
All American: High school football (The CW)
All Rise: One of the only black female judges trying to be fair and just in a broken system. (CBS)
Almost Family: A father donates his sperm to about 100 strangers as a fertility doctor and now his daughter is trying to work through this finding. (FOX)
American Housewife: This is about a housewife and her family. (ABC)
America's Funniest Home Videos: This is the new version with videos being turned it and this best wins a prize. (ABC)
A Million Little Things: This is a story about a group of friends and a wife dealing with the suicide of Jon. (ABC)
Are You Afraid of the Dark: Just like the Twilight Zone (Nickelodeon Oct 11)
Arrow: This is about the superhero the Green Arrow (CW Oct. 15)
Batwoman:  Ruby Rose is playing is a lesbian superhero (CW)
The Blacklist: A big-time fugitive has a blacklist for the worst of the worst and uses it to help the FBI find them but he has one condition. (NBC)
Black Lightning: This is about a vigilante superhero (The CW)
Black-ish: This is about the life of a black family and dealing with this world (ABC)
Bless the Harts: This is an animated comedy about a southern family. (FOX)
Bless This Mess: A city couple buys a farm and they try to make this mess work. (ABC)
Blue Bloods: This is about a police family and their adventures on the job. (CBS)
Bluff City Law: A lawyer and his daughter take on the case to help others (NBC)
Bob hearts Abishola: A man has a heart attack and falls for a nurse at the hospital. He tries to win her over. (CBS)
Bob's Burgers: This is a comedy about a family that owns a burger restaurant. This is one of my favorites. (FOX)
Bull: This is about a trail scientist and his team working hard cases. (CBS)
Carol's Second Act: A 50-year-old goes back to a new career in medicine (CBS)
Charmed: Three witch sister helping fight evil (The CW Oct. 11)
Chicago Fire: This is about a Chicago fire department and what they go through. (NBC)
Chicago Med: This is a drama about a Chicago hospital ER., how they save lives and what they go through. (NBC)
Chicago P.D.: This is a drama about a Chicago police department and its team of detectives. It shows how they operate and what they go through. (NBC)
The Conners: This is the spinoff of Roseanne. (ABC Oct. 16)
Creepshow: Five short scary tales. (Nov. 12 AMC)
Dynasty: Soap opera about wealthy families. (The CW Oct. 11)
Emergence: A mysterious girl survives a plane crash and is chased after for her powers (ABC)
Empire: A  major drama about a family that owns a record company and work within it. (Fox)
Evil: This is a skeptical psychologist exploring the ungodly evil of the world. (CBS)
Family Guy: This is a dark comedy about a family and the father of the family's adventures. (FOX)
FBI: This is about FBI partners and the crimes they solve. (CBS)
The Flash: The Superhero that is the fastest in the world (CW Oct. 8)
Fresh Off the Boat: This is about an Asian family in America (ABC)
God Friended Me: A guy is friended by a God account and it helps him to find people that need his help. (CBS)
The Goldbergs: In the 1980s teen records his life on a video camera. (ABC)
The Good Doctor: A doctor who may not be able to talk to the patient but can save lives at an alarming rate. (ABC)
The Good Place: This is a comedy about the afterlife (NBC)
Grey's Anatomy: This is a series about a hospital, the doctors and the drama within it all. (ABC)
Hawaii Five-0: The detective team in Hawaii. (CBS)
How to Get Away With Murder: This is a drama about a group of people and this will be the last season. (ABC)
It's Always Sunny in Philadelphia: This gang owns Paddy's Pub and not very successfully. (FX)
Kids Say the Darndest Things: Tiffany Haddish has conversations with kids (ABC)
Law & Order: SVU: This is about the detectives that solve the hardest crimes (NBC)
Legacies: This is about the supernatural school from the Vampire Diaries (The CW Oct. 10)
Madam Secretary: It's about the Madam Secretary and this is the last final season. (CBS)
Magnum P.I.: A military man becomes a P.I. and with the help of his friends, he helps people (CBS)
The Masked Singer: This is masked celebrities singing and hoping to be the last masked singer standing. (FOX)
The Misery Index: A game show. (TBS)
Mixed-ish: Is Rainbow's childhood story about a mixed girl in the '80s (ABC)
Modern Family: This is the last season of this crazy family. (ABC)
Mom: This is the journey to a mom and her mom going to AA and becoming better people in the process. (CBS)
Mr. Robot: About a hacker (USA Network)
Nancy Drew: A girl who solves crimes (CW Oct. 9)
NCIS: Is the Navy Police Officers that investigate Navy crimes in D.C. (CBS)
NCIS: Los Angeles: Is the Navy Police Officers that investigate Navy crimes in Los Angles (CBS)
NCIS: New Orleans: Is the Navy Police Officers that investigate Navy crimes in New Orleans (CBS)
The Neighborhood: A family moves from a small town to the suburb and city of Michigan (CBS)
New Amsterdam: This is about a hospital under the new management that is about the patient first. (NBC)
Perfect Harmony: Retired music professor help a church choir. (NBC)
Press: A drama about the London newspaper industry (PBS)
Primal: This is about a caveman and a dinosaur (Adult Swim)
Prodigal Son: The son of a serial killer solves crimes with the help of his father (FOX)
The Purge: Just like the movies. A day where you can do any crime. (USA)
The Resident: A drama about a hospital and its staff. (FOX)
Riverdale: Group of teens in drama (CW Oct. 9)
The Rookie: A middle-aged man becomes a cop. (ABC)
Saturday Night Live: A comedy show that does different skits (NBC)
Schooled: About a teacher in the 1990s (ABC)
SEAL Team: Drama about a SEAL team and the missions they go on. (CBS)
Shark Tank: People show their inventions to millionaire and hope they can get money to continue their dream (ABC)
The Simpsons: A yellow animated family's everyday life in a comedy (ABC)
Single Parents: Single parents work together to be successful at parenting (ABC)
South Park: This is a dark comedy the adventures of group kids that do anything and everything. (Comedy Central)
Stumptown: A woman with a military background becomes a private investigator (ABC)
Supergirl: This is a woman with superpowers (CW)
Supernatural: Two brother that goes after the evil supernatural (Oct. 10 The CW)
Superstore: Story about the workers at a store (NBC)
S.W.A.T.: This is about S.W.A.T. team solves crimes and saving lives (CBS)
This Is Us: This is a family and the heart-breaking struggles they go through. (NBC)
Treadstone: Is about a program that creates assassins (USA Oct. 14)
The Unicorn: This is about a widower dad and him learning to become a single father. (CBS)
The Voice: A singing competition. (NBC)
The Walking Dead: This is about people surviving the undead (AMC)
WWE's SmackDown Live: Wrestling and the dramas (FOX)
Young Sheldon: This is about the childhood of Shield Copper from The Big Bang Theory (CBS)
Disney+
Encore: This brings old high school drama crew back together to perform again. (Nov. 12)
High School Musical: The Musical: The Series: The old high school musical crew comes back to do it again. (Nov. 12)
The Mandalorian: This is about a warrior in the old times. (Nov. 12)
The World According to Jeff Goldblum: Jeff talks about science and facts. (Nov. 12)
Epix
Get Shorty: A guy is a muscle for criminal and now want to be a movie producer                                                 
Godfather of Harlem: This is about the crime boss Bumpy Johnson after he gets out of prison
Facebook Watch
The Birch: A teen is friends with a monster (Oct. 11)
Limetown: This is about a journalist researching the story on the disappearance of hundreds at this facility. (Oct. 16)
Sorry for Your Loss: A drama about a woman grieving her husband.
HBO
Catherine the Great: About Catherine ruling and her affairs (Oct. 21)
His Dark Materials: A girl is looking for her kidnapped friend. (Nov. 4)
Mrs. Fletcher: A woman gets called "MILF" and she goes through a mid-life crisis. (Oct. 27)
Silicon Valley: Comedy about tech bros in Silicon Valley (Oct. 27)
Watchmen: Just like the 12th issue of the comic book series (Oct. 20)
Hulu
Castle Rock: Stephen King-inspired (Oct. 23)
Dollface: This about a girl who loses her friends after being in a relationship and now that she isn't in that relationship anymore, she wants to talk to them again. (Nov. 15)
Letterkenny: Small town comedy (Oct. 14)
Light as a Feather: Four friends invite the new girl to go out with them for Halloween but it goes weary when she suggests a killer game (Hulu)
Looking for Alaska: A guy is enrolled in a boarding school and is falling for Alaska Young (Oct. 18)the
Marvel's Runaways: Teenage superheroes (Dec. 13)
Reprisal: This is about a woman seeking revenge to the gang that almost murdered her (Dec. 6)
Nat Geo
Brain Games: Game show with celebrity guest (Dec. 1)
Running Wild With Bear Grylls: Bear Grylls going on outdoor adventures. (Nov. 5)
Netflix
Big Mouth: This is about teens going through puberty and their helpers.
Bojack Horseman: This is a talking animal society where Bojack was a famous actor a long-time age and he is trying to keep that glory. (Oct. 25)
Breakfast, Lunch, & Dinner: This is food docuseries and David Chang goes with celebrities to eat (Oct. 23)
The Crown: This is about the British monarchy. (Nov. 17)
Daybreak: A teen looking for her friend in a post-apocalyptic world where it is survival of the fittest. (Oct. 24)
Goliath: It a drama
Insatiable: About a girl who becomes a beauty queen and loves to get back at those who hurt her (Oct. 11)
The Kominsky Method: Michael's Sandy Kominsky teaches improv to others. (Oct. 25)
Living With Yourself: Man has self-improvement treatment and replaces his old self (Oct. 18)
Peaky Blinders: It is a mob tale.
The Politician: A highschool student wants to become class president and he will do anything to get it
Queer Eye: We're in Japan!: The Fab five go to Japan to help people.
Raising Dion: A single mom with a son with powers
Rhythm & Flow: Music competition where celebrities find rappers (Oct. 9)
Showtime
Back to Life: A woman who was in prison for 20 years is now in the outside world.  Kidding: A kids' show host shows his real side. (Nov. 3)
The L Word: Generation Q: Group of friends and their love lives. (Dec. 8)
Ray Donovan: He is a fixer. (Nov. 17)
Shameless: This is a drama-comedy about a dysfunctional family that makes it work somehow. (Nov. 3)
Spectrum Originals
Mad About You: This is a couple in the '90s in NYC (Nov. 20)
Starz
Dublin Murders: About the investigation of a missing girl outside of Dublin (Nov. 10)
Leavenworth: About the war crimes of Clint Lorance (Oct. 20)
Youtube
Impulse: About a telekinetic teen who is dealing with her powers (Oct. 16)
Liza on Demand: Liza is taking on different task and jobs to become a master at it all