5 Things I'll miss About Summer
Hot girl summer has come to an end. It is now time to get cozy and hit the books. Although fall is personally my favorite season, there's still some things I'm going to miss about summer.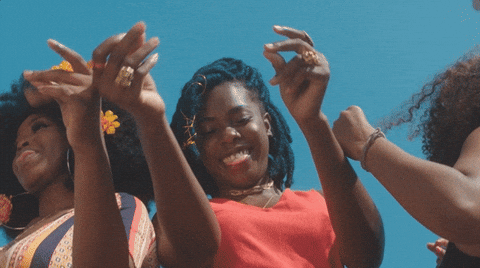 1). No School!
If you took summer classes then just keep scrolling. For those who didn't, you get how amazing this feels. When you can wake up anytime you want and have more time to do what you want because there's no school is the best feeling. Summer is when you can be more chill and everything isn't as fast paced. You know that college anxiety where you feel like you have homework to do but you don't? Yeah that doesn't apply in the summer. I'll miss sleeping in, making plans with friends and having way more freedom.
2). The Beach
Let's go to the beach each let's go get away! Going to the beach is the definition of summer. I'm from Charleston, South Carolina, and the beach was thirty minutes from my house. Let me set up the scene for a successful beach day. You call up your group of friends, everyone packs up the car with beach necessities like snacks, drinks, sunscreen, Bluetooth speaker, towels, and a polaroid camera. The windows are down, your summer playlist is blasting, and everyone is screaming at the top of their lungs. You get to the beach, set up and stay on the beach swimming, laughing, playing volleyball and later that night start a bonfire.
3). Summer Bops
Summer bops hit different! So many artists dropped a lot of new feel good songs this summer. I'll miss singing in the car with the windows down, summer concerts and festivals. Listening to music in the summer makes you feel so relaxed and carefree. We all have that one summer playlist we play almost everyday that sets the whole summer mood.
4). Cookouts
In the summer, every family is throwing some type of cookout. There's good music, good food, and you always have a good time. There's something about grilling out with your friends and fam. The little kids running around, some in the pool. Your mom and aunts are gossiping in the kitchen. You get to hangout with your favorite cousins. At the end of the cookout, there's always leftovers! Everyone is begging you to take a plate. It's just one big party with the people you love all day and all night long.
5). Ice cream Dates
Whether you're single or not, ice cream dates are the best thing ever. During the summer I stayed at frozen yogurt and ice cream shops. When you walk into the ice cream shop, you're welcomed by air conditioning and the smell of sweet vanilla. There's so many flavors and toppings to choose from, ice cream makes a good, fulfilling treat. Not only that, the vibes in ice cream shops are usually really chill, and a lot of places are aesthetically pleasing so you can definitely get some good insta photos.
Goodbye summer and hello fall! Summer, you will definitely be missed.