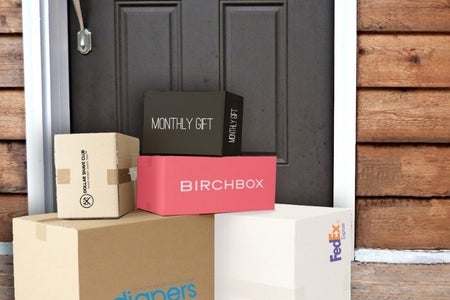 Why Subscription Boxes Need to be More Aware of Packaging Waste
Subscription boxes have become the new thing over the past couple of years and brands like FabFitFun, Causebox, or Hellofresh have become commonplace. Most of these brands advertise environmental friendliness, but how environmentally friendly are they? 
As someone who LOVES receiving my FabFitFun box every season, I'm aware of how exciting and wonderful it is to receive a subscription box and in no way am I suggesting someone stop their subscription. What I am instead suggesting is an awareness of environmental impact, one that we take into consideration when selecting a subscription box, and ongoing advocation for more environmentally friendly delivery and packaging options.
FabFitFun and Causebox are two examples of subscription boxes trying to diminish their waste, by creating boxes that are more easily recycled and using non plastic packing. That being said, many of the products sold in subscription boxes are prepackaged. When I receive my boxes I have to unpack each product I receive and oftentimes I am left with a pile of plastic packaging. This is not ideal and by redefining packaging options in ALL products this waste could easily be reduced. My eye cream, my facial wash, a scarf, or even a makeup remover does not need extra packaging. 
I also just recently tried a food subscription box and while I loved the opportunity to experiment with new meals and lower my food waste, every food item often contains two plastic packaging. In the case of some of the meals I tried this became a pile of plastic beside my kitchen sink. None of this packaging is necessary. As a customer I have no problem receiving my ingredients, especially my produce, without packaging. In fact, when shopping at the grocery store I try my best to use reusable produce bags, and I would much rather have food waste which I can use in my compost than have a pile of plastic that'll last a hundred years.
My biggest issue with subscription boxes is their locations and therefore the cost of shipping on the environment. Both FabFitFun and Causebox are American companies that ship from the US to Canada. So everytime I receive a box, I'm also releasing the amount of CO2 that it takes to get my box from LA to my little town in Peterborough. 
I love subscription boxes as much as anyone, but we need to rethink how we consider the environment when we purchase them. The most well meaning subscription box will cost the environment in one way or another. How do we as consumers promote a better option?