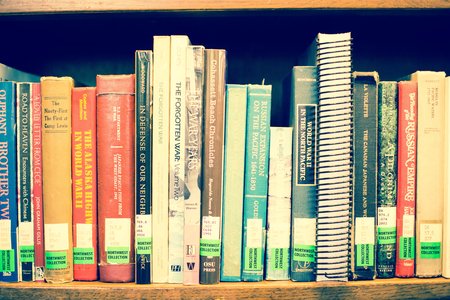 Breanna Coon / Her Campus
Female History Books Worth Reading
Location:
Canada
56° 7' 49.3176" N, 106° 20' 48.3756" W
CA
Everyone knows who Rosa Parks is, what Amelia Earhart did, and the importance behind Queen Elizabeth, but do we really know our female history? What about Ching Shih from the early 19th century, a former prostitute turned pirate leader who was in charge of 70,000 men?  How about Josephine Baker from the early 20th century, a French resistance agent and civil rights activist?
There have been many women in history who have not been studied (or neglected to be spoken about), but times have changed! Here are some of my favourite underrated female history books, ranging in topics from rejected princesses, ladykillers, romantic robbers, and everything in-between. 
'Rejected Princesses: Tales of History's Boldest Heroines, Hellions, and Heretics'
by Jason Porath
Playing off the quote, "well-behaved women seldom make history," this book takes the image of the 'pretty pink princess' stereotype that many young girls have grown up with and refocuses the attention on the Royals who might not fit into that mould. Told through a mix of biography and illustrations, this historical non-fiction will have you rooting for the villains and those who were belittled once, but not anymore! 
'Brazen: Rebel Ladies Who Rocked the World'
by Pénélope Bagieu, Montana Kane
If princesses are not your cup of tea, maybe women speaking out for the injustices in society are more your style. This graphic novel style nonfiction book follows females of all kinds, from different races, disabilities, and orientations, and shows how they used their voices to change history. This book is perfect for rebels of all ages who want to learn more about those who came before them and how it has impacted their present lives. 
'Women Who Dared: 52 Stories of Fearless Daredevils, Adventurers, and Rebels'
by Linda Skeers & Livi Gosling
Ever wonder about the first woman who went over Niagara Falls? Or how about the first professional female stunt double? Look no further than this book, consisting of 52 females who were daredevils and rebels of their time. Composed of short biographies, this book is perfect for those who want to know what it means to fight for your rights and what happens when you take a chance.
'Lady Killers: Deadly Women Throughout History'
by Tori Telfer
Jumping into the true crime genre, these females are far from good, but are often left out of the conversation, or are not who comes to mind, unlike male criminals such as Jack the Ripper or Ted Bundy. Following many historical crimes, this book allows you to learn about the female serial killers that many do not know about, how their crimes were preserved by the press, what they were convicted of, and the eventual rulings. This book is perfect for those who are interested in true crime as it follows more factual-based writing compared to the others in this article. 
Honourable Mentions
Now, there are TONS of female history books, and while I only covered a few of them, these are definitely some that deserve a mention! Follow this link HERE, which will lead you to a whole Goodreads compilation of books in this genre.