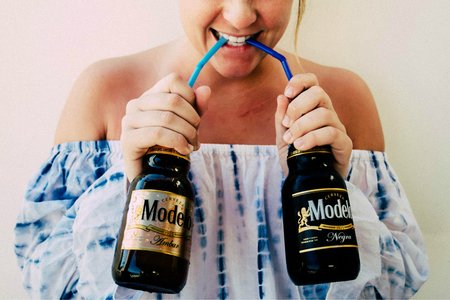 Your Drunk Personalities As Lizzo Hits
Music Icon Lizzo has undoubtedly become the songbird of our generation. Her soon-to-be classics "Truth Hurts", "Water Me", and "Juice" have proved that there is something for everyone. Her power anthems become even heightened when drinking.
This is the pregame anthem of the century! Whether it's a broken heart, bruised ego, or a weird text, this song is prime for rebuilding confidence. Take this song with you as you head out for the evening and keep your spirits high!

Nothing will inspire you to take that extra shot quite like this hit. Full of inspirational notes, jokes, and impressive vocal ranges, this brings in a euphoria all it's own.

Have you ever truly appreciated how amazing you are? Embrace the floaty feeling that comes with extra drinks and capitalize on this beautifulness

For years it was "Sweet Home Alabama" that had people losing their minds running to the dance floor. Today, we've got this chart topping bop to set the mood. A playful mixture of female empowerment, a solid beat, and genre switches; it goes with every cocktail!

As soon as those shots set in, those rose colored glasses take their rightful place. There are so many types of boys to hang around tonight, and you could have the time of your life with them!

Celebrate your freedom and independence with this underappreciated bop. Tonight is all about fulfilling your heart's desires.

This is a great one to get you all the way home. It's been a long, beautiful night, and you're ready to finish it out on a high note.
Whichever Lizzo hit gets you in the party mood, it's sure to be a winner!
DISCLAIMER: Her Campus does not promote unsafe drinking practices, or underage drinking. Please drink responsibly!