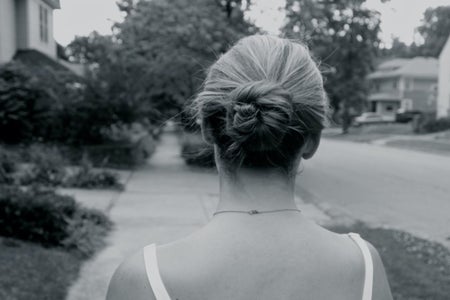 Anna Schultz / Her Campus
Quarantine Affects Local Student's Breakup Regimen
Since her previous breakup in the fall, Sophomore Ashleigh Henley has grown up a lot. Unnamed sources say that it took a few weeks, but the once distraught girl did eventually get over her extremely frustrating breakup. Since then, she's picked up a few hobbies, got close with her roommate Mara, and genuinely fell in love with her active college lifestyle. Ashleigh was even dating someone else up until a few weeks ago, when she and her now ex-boyfriend realized that they couldn't withstand the stress of quarantine dating. Maybe they'll get together again in the fall, but nobody really knows for sure right now.
What our reporters have been able to find out is that Ashleigh's coping mechanisms for getting over her breakup have changed dramatically. "Yeah, I guess I'm handling things a little different this time around. All those months ago I was listening to sad country music, eating ice cream, and watching rom coms. Now I really want to go out and meet new people. And since I can only really go outside for walks, I've had to get a little creative with this breakup's routine."
Reportedly this includes lots of face timing with her friends, Netflix parties, some Jackbox sessions, and texting her exes. "The other day I was feeling a little down about the whole thing, but then Mara sent me this meme about a strawberry robbing somebody - a strobbery! - and I instantly felt better. Your girls really come in clutch during something like this!"
DISCLAIMER: Satire