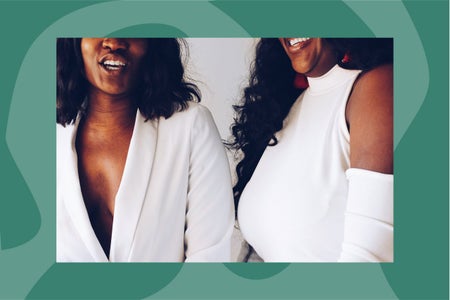 Christina @wocintechchat via Unsplash
Why UVM's BSU Fashion Show Is Not Just A College Fashion Event, But A High-Powering Political Statement 
Lately many High Fashion Brands have come under flame for their lack of diversity, cultural appropiaton, and discrimination towards people of color (specially African-Americans). For instance, Burberry during 2019 London Fashion Week, walked a model with a hoodie wearing a noose around her neck.
Challenging the way High Fashion and Runway is seen and presented is what UVM's Black Student Union (BSU) annual fashion show brings. The two hour event showcases just how much inclusivity and diversity (from body shapes to racial identity) is #Trendy. But don't get it twisted the BSU fashion is no walk in the park...to earn your spot on the runway you have to try out, show up to weekly practices, and be ready for the fast-paced clothing changes that happen behind the scenes. 
The show's leader is BSU's Soph. President, Zyakkiriah, whose support group consists of  her #Bada**GirlSquad of (all women of color), Jazz, Jessica, Alex, Hannah, and Yokaris. Zyakkiriah thanked them, at the end of the show, as they all stood on stage together,  for their unwavering support, through, what she described, as stressful times and sleepless nights. She even admitted to, during the making of the event, feeling like giving up, as UVM's most anticipated and fashionable night always comes with high expectations and high-demanding organization. This year's event theme was "Black In Style", inspired by Black History Month. The show's designers were a collective group of men and women, whose brands BSU made sure ran on an ethical and work-environment friendly platform. The biggest key to the show, however, was the audience, who all arrived dressed to their best and ready to support the #Culture and friends. 
The show first began with UVM's Afro-Fusion Dance Team, a team of fierce women of color, dancing in their African print skirts and bows. And, as you expected, they brought the heat, leaving the audience off their seats (literally) and getting them ready for the magic they were about to witness. As the dance team started walking off in came the student's walking, each designed in clothing inspired by both African and African-American culture, ranging from dresses to jackets. The students that night made sure they both strutted their best cat-walk, while bringing forth their individual personalities and even showing off some fun routine dances they prepared with each other.  The audience as you'd expect were screaming, and the host of the show kept the energy going with his charisma and, one point, getting people from the audience to get on stage and practice their own #catwalk (just like their friends walking the show). As you can tell by this article UVM's BSU gave us each a night to remember!
If you missed UVM's BSU Fashion Show, don't worry they will be back next February. Hey, maybe this time around you'll be walking the runaway with your peers.
Dina John