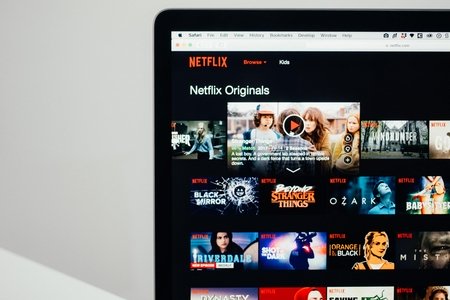 Photo by Charles Deluvio on Unsplash
TV Shows That Have Kept Me Feeling Inspired Throughout Quarantine
Let's face it, TV is something we're all watching a bit more of these days.
Unfortunately for me, I am the type of person who hates branching out and starting new TV shows or watching new movies. If I could watch New Girl and Legally Blonde for the rest of my life, I'm sure I wouldn't mind at all. However, having some extra downtime has allowed me to rewatch some of my all-time favorite shows but also branch out and find some new favorites. Personally, I tend to like to look for shows that have real meaning to them. I am a huge fan of political dramas, documentaries, docuseries, and shows with strong female protagonists. I would be lying if I said I liked some of the more popular shows like The Office or Parks and Recreation. For me, I just think there should be a learning component when watching TV, especially in times like this. If all I am doing is sitting on my couch, I feel that I should at least try to learn something new and keep my mind feeling inspired so that I can feel a bit better about everything that is going on in the world.
Here are some of my favorite TV shows that have kept me feeling inspired during quarantine:
Madam Secretary
Madam Secretary is one of my all-time favorite shows. It stars Téa Leoni in the role of Secretary of State. Her character, Elizabeth McCord, was a former CIA analyst and political science professor before accepting her post as Secretary of State. I love Elizabeth McCord's character and her job in the State Department. This show has had a lot of influence on my career goals, and it even inspired my dream job: working in D.C. on international development policy. I highly recommend this show because there is something to like about it for everyone, and having a strong female protagonist working to make the world a better place through effective diplomacy is really nice to see during the real-life Trump Administration.
Mrs. America
Mrs. America is a brand new Hulu miniseries that is loosely based on real events that took place during the debate around the Equal Rights Amendment (ERA) in the 1970s. Through the eyes of the women of that era—conservative housewife Phillis Schlafly and her anti-ERA counterparts along with second-wave feminists Gloria Steinem, Betty Friedan, Shirley Chisholm, Bella Abzug, and Jill Ruckelshaus—the series explores how one of the toughest battlegrounds in the culture wars of the '70s played out and forever shifted the American political landscape. This show has inspired me to learn more about the history of feminism so that I can better understand the women who fought so hard for the rights that I have today. It also has some award-winning actresses that make it that much more worth watching. Overall, it has been really inspirational to me by reminding me how proud I am to be a feminist, but also by reminding me how much there is still left to be done for women in the U.S. and around the world. 
Little Fires Everywhere
This show is based on a book by Celeste Ng with the same name. It stars two of my all-time favorite actresses, Reese Witherspoon (Elle Woods from Legally Blonde) and Kerry Washington (Olivia Pope from Scandal). It is set in a wealthy suburb of Clevland, Ohio, and tells the story of the interconnected fate between Witherspoon and Washinton's characters and families. This show might not come off as inspiring, exactly, but there are so many different dynamics at play that are really important, and it includes conversations about immigration, socioeconomic status, race, motherhood, and more. It hooked me immediately, and I think it sends a lot of important messages about implicit biases that people hold. I just finished season one and I cannot wait to read the book.
The Voice
Although this show is different than the shows I am normally into, I love The Voice for a number of reasons. I am hugely into music of all different genres and watching The Voice is a really great way to listen to talented people and learn about their backgrounds, passions, struggles, etc. I also love the judges this season! Nick Jonas, John Legend, Kelly Clarkson, and Blake Shelton are constantly giving me a good laugh. The Voice inspires me because it reminds me that although I may never be a talented artist, following my dreams is always possible with a little bit of confidence and hard work. :')
Whatever you might like on television, I encourage you to watch things that you might learn something from every now and then! By doing this, I have stayed feeling inspired, I have learned a ton of new things, and maybe most importantly, the world hasn't felt as small to me as it might otherwise during these uncertain times. 
Edited by Annie Stibora