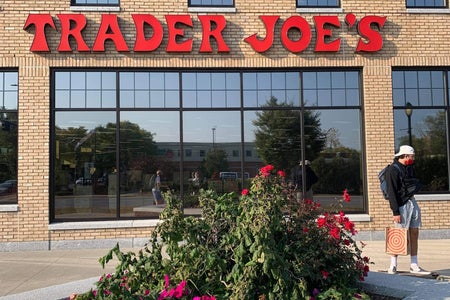 Original photo by Caroline Beach Lewis
15 Trader Joe's Items to Stock Up on This Fall
There's nothing like walking into Trader Joe's on a crisp fall day. The entryway is full of pumpkins and gourds, it smells like apple cider, and the shelves are stocked with all of the fall foods you have been waiting for all year. There's no doubt that fall has some of the best and most comforting foods to cook, bake, and obviously eat. Whether it's apple pie or pumpkin bread, fall foods are one of the highlights of the season. If you're into cooking, or just simply enjoy eating the food, there's always something to look forward to. If you like to cook but are a busy college student and simply just don't have time, here are 15 fall Trader Joe's items, sweet and savory, you need to stock up on immediately to make it the yummiest fall yet.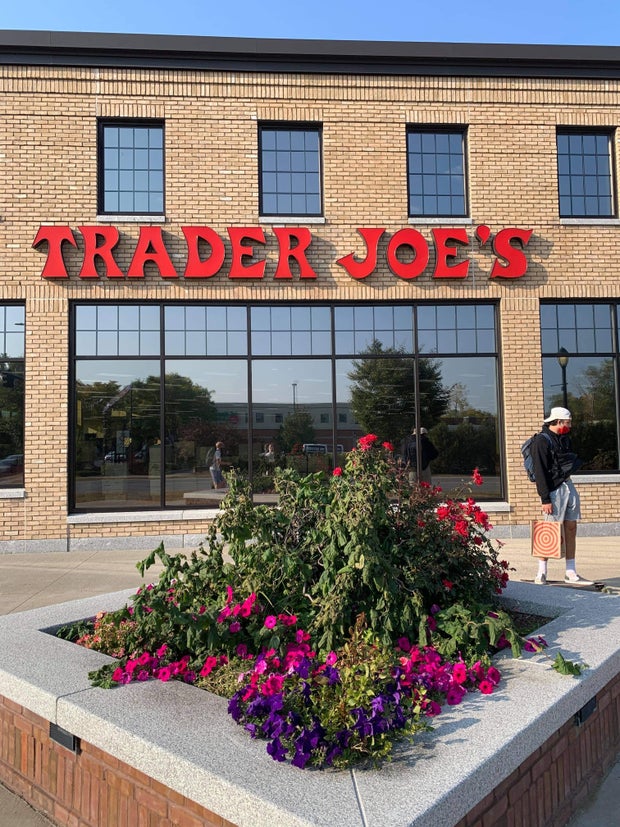 Original photo by Caroline Beach Lewis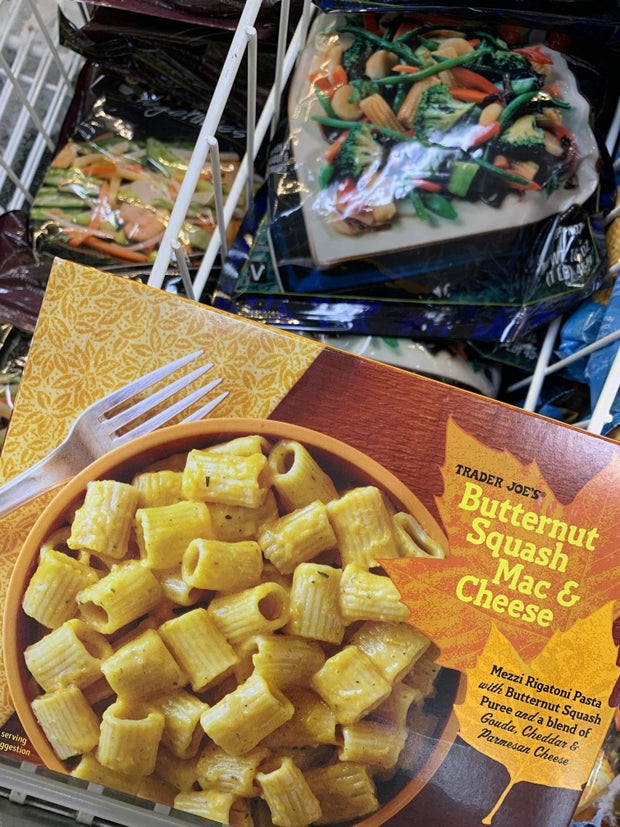 Original photo by Caroline Beach Lewis
1. Butternut Squash Mac & Cheese– This is the easiest meal to throw in the microwave on a chilly fall night. Delicious and festive… and the squash makes it healthy, right?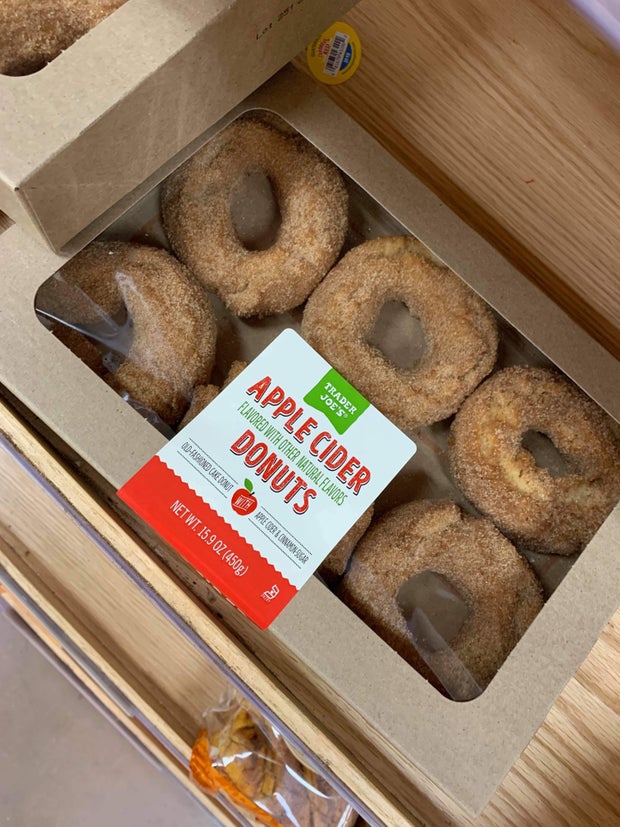 Original photo by Caroline Beach Lewis
2. ​Apple Cider Donuts– You know what they say, an apple a day keeps the doctor away!
3. Pumpkin Bisque– This is the perfect soup for a crisp fall day. It can be eaten by itself or tastes amazing with some warm bread. It can also be used as pasta sauce! 
4. Sweet Potato Gnocchi– Gnocchi itself is always a crowd-pleaser, but this sweet potato flavor has the perfect hint of fall.
5. Fall Harvest Salsa–– If you want to make your taco Tuesday a little more festive, you need this salsa that has all of the fall favorites including pumpkin, butternut squash, and apple.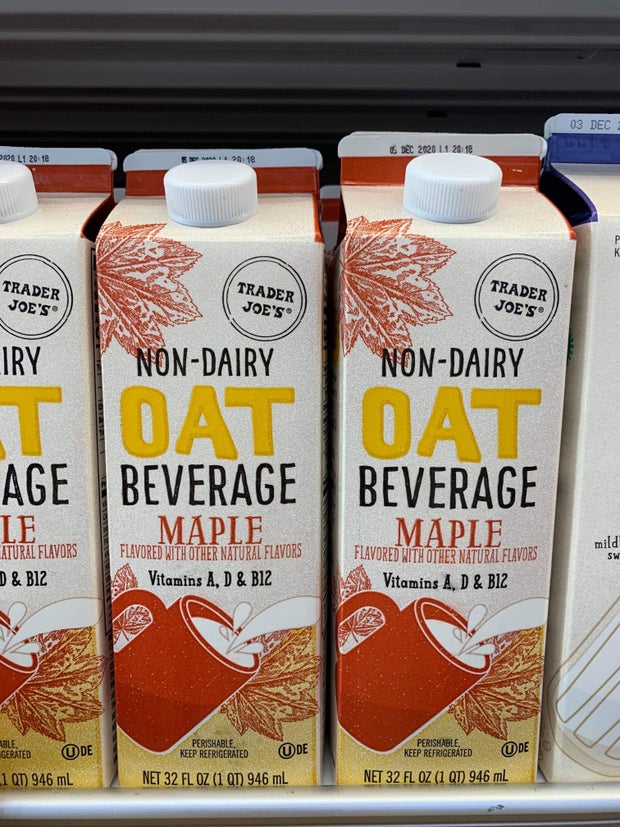 Original photo by Caroline Beach Lewis
6. Non-dairy Maple Oat beverage– If you've had the oat milk from Trader Joe's before, you know how delicious it is. The new Maple flavor is perfect to add to your morning coffee or enjoy simply by itself. The best part is that it's gluten-free, dairy-free, lactose-free, and vegan!
7. Cheesy Spaghetti Squash Casserole– You can't go wrong with anything cheesy. This easy-to-make meal has all of the comforting flavors you could ask for!
8. Pumpkin ginger mini ice cream cones– If you have a sweet tooth, this mini treat is one that will satisfy you perfectly with the subtle hint of fall flavors. 
9. Everything but the Gluten Crackers– Who doesn't love a charcuterie board? These crackers are a healthy and yummy option that can be paired with any type of cheese, spread, or dip! The best part is that they look gorgeous and add character to any display.
10. Organic Pumpkin Bread–Just about any bread is good, but this bread is a game-changer for all fall-food lovers. It has the perfect hint of pumpkin to make any sandwich festive. It also is a great option for making fall french toast on those chilly October mornings. 
11. Cinnamon bun spread– Beautifully sweet and spiced, this spread is amazing on just about anything–from vanilla ice cream to waffles and pancakes.
12. Spicy Pumpkin Samoas– An Indian inspired finger food with a fall twist! These can be served with just about anything, whether it's other Indian food or an assortment of other bite-size dishes.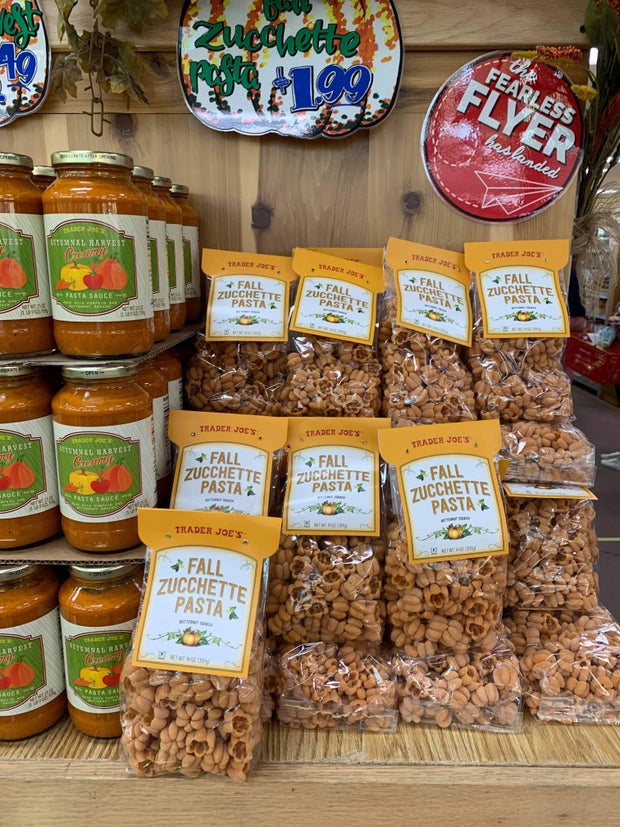 Original photo by Caroline Beach Lewis
13. Fall Zucchette Pasta– Pasta is a staple food that is good no matter what. This is the cutest way to enjoy it, and it tastes good with just about anything! It goes perfectly with the pumpkin bisque or regular pasta sauce.
14. Pumpkin Empanadas– A spin on traditional empanadas, these pumpkin-flavored delights are sweet and enriched with fall spices and flavors. You'll definitely want more than one! 
15. Pumpkin Tortilla Chips– A simple snack that hits the spot every time. Whether you're on the go or serving them with salsa, these are great for any occasion. They are especially good with the Fall Harvest Salsa mentioned above.
Edited by Ciara Benfield 9/27/20