Works from the Fralin Museum as Red Carpet Looks
Have you been to the Fralin? No? Well, now is your time to visit. There are multiple excellent exhibitions up, including an installation by the acclaimed Pittsburgh citizen artist Vanessa German, and a photography show curated by a class of UVa students. Check out these comparisons below and then meander over to the Fralin to see these awesome works of art in person! 
Disclaimer: none of these photos are owned by me!
1. Vanessa German's installation sometimes.we.cannot.be.with.our.bodies and Cate Blanchett in Mary Katrantzou in 2018
Image courtesy of the Mattress Factory, Pittsburgh, PA. Photographed by Tom Little. (https://www.artandobject.com/sites/default/files/styles/gallery_item/pub...) 
Photo courtesy of ​Pascal Le Segretain/Getty Images Europe (http://www1.pictures.stylebistro.com/gi/Cold+War+Zimna+Wojna+Red+Carpet+...)
2. Robert Reed's Jefferson Red Devil and Yara Shahidi at 23rd Annual Screen Actors Guild Awards
Photo by Steve Loya (@sloya72) on Twitter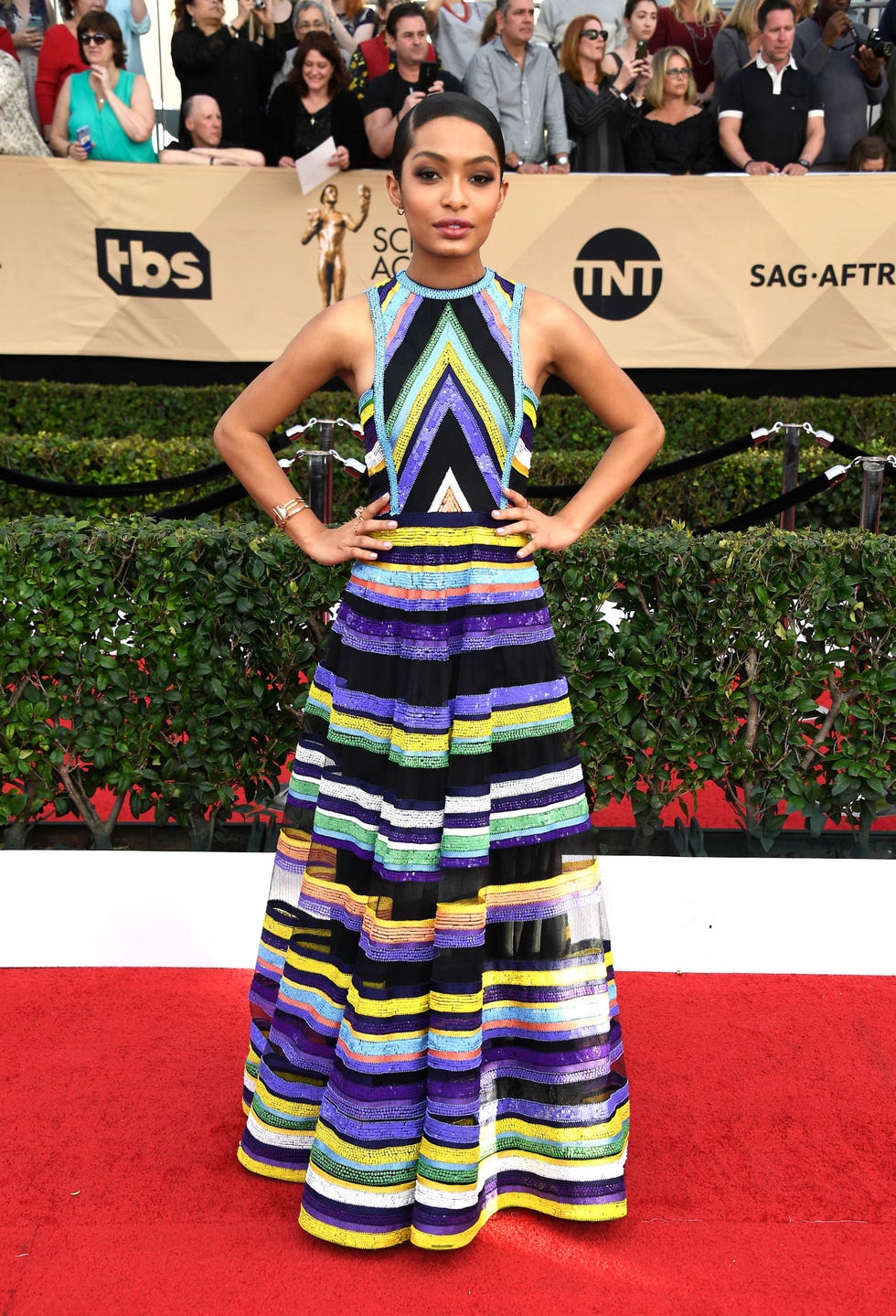 Courtesy of Frazer Harrison and Getty Images (https://hips.hearstapps.com/ell.h-cdn.co/assets/17/04/1600x2350/gallery-...) 
3. Jean Arp's Oriforme and Brie Larson at the 2016 Met Gala
Courtesy of the Zone blog (http://1.bp.blogspot.com/-VTqSZDnTnXg/UrjI6ggkRUI/AAAAAAAAAbI/s-rKjUo5eT...)
Courtesy of Michael Stewart /Dimitrios Kambouris /John Shearer /Larry Busacca /Getty Images (https://www.laineygossip.com/Brie-Larsons-bad-bow-at-the-2016-MET-Gala/4...) 
4. Isamu Noguchi's Lunar Landscape and Karlie Kloss at the 2016 Met Gala
Image link: http://damau.org/wp-content/uploads/2018/03/Isamu-Noguchi-Lunar.jpg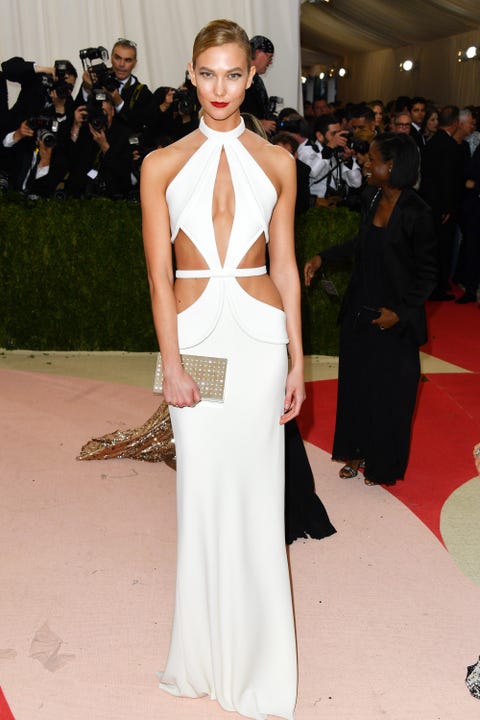 Courtesy of Getty Images (https://hips.hearstapps.com/ell.h-cdn.co/assets/16/18/1462303066-1462277...) 
5. Frank Stella's Jerdon's Courser and FKA Twigs in Alexander McQueen
Image courtesy of Google Photos (https://sites.google.com/site/universityartmuseumsinvirginia/_/rsrc/1305...) 
Image courtesy of Us Magazine and David M. Benett/Getty Images for Victoria and Albert Museum (https://i.pinimg.com/originals/10/0f/7c/100f7c15eaa69dbc2fe6f9d86959df8a...) 
Now that you are educated on some works on view at the Fralin, go and stop on by!