2020 has been filled with lots of ups and downs, but at least there are good options for the background music of your life. Here are my favorite albums of 2020 and my favorites from each. They're not listed in any particular order, but just know the first few listed are absolute bops (as seen in the difference of paragraph lengths). Be sure to check out my Spotify playlist of all the mentioned songs at the end!
Just recently released Nov. 20, BE is already a major hit. This is BTS's third studio album released this year. It was very anticipated after the surprising news drop following the major success of their first album Map of the Soul:7 and Japanese version MOTS:7 ~The Journey~. "Dynamite", their only song ever in full English, was released earlier as a single and broke many records, including the most-viewed YouTube video in the first 24 hours, and gave them their first #1 on Billboard Hot 100 for two consecutive weeks (total of three weeks). All of the songs on BTS' discography are bops, but my favorite songs from this album are the title track-- "Life Goes On", "Fly Me to My Room", "Blue and Grey", and "Dis-ease." Even if you aren't a fan of K-pop (personally I'm not either, other than for BTS), BE is definitely an album worth listening to. In this time of uncertainty, let this album be a vessel of comfort. Like they said, life goes on.

2.

Folklore by Taylor Swift

Swift absolutely killed it with this album. She is a brilliant singer-songwriter, and all of her albums have a different vibe. Homegirl said variety. With Folklore in particular, it feels like running away to a cabin in the woods, and I think would match a cottage-core aesthetic really well. Departing from her normal upbeat pop albums, this surprise indie folk album took the world by storm. She called the album "a collection of songs and stories that flowed like a stream of consciousness" rising out of her imagination, and it really feels like peace. All 16 tracks of the album entered the Billboard Hot 100 simultaneously, with three in the top 10. "Cardigan'' gave Swift her 6th #1 single and is my favorite. Another favorite is "the 1". I could listen to only these two songs on repeat without getting sick of them (which I already have).

3.

Love Goes by Sam Smith

Even though they are known for writing heartbreaking songs, seen in their previous two albums, Smith self-proclaimed Love Goes to be their first "proper heartbreak song." In an interview with Apple Music's Zane Lowe, they said it was the first time they had actually felt properly heartbroken. They perfectly described the feeling that everyone goes through eventually of knowing that the other person is really gone and a sense of surreality. After experiencing the first heartbreak of their life, Smith stated the need of feeling empowered and free. This album is the perfect vibe for such a situation, and even if you aren't in the state of mind, all the tracks are so catchy. My favorites are "Diamonds", "Forgive Myself", "For the Lover That I Lost", "My Oasis" with "Young" being my absolute top choice.

4.

Dreamland by the Glass Animals

The Glass Animals have a signature vibe that can't really be described, just felt. Everything just feels like a fever dream and radiates chaos but in a good way. Organized chaos, if you will. Just looking at some of the song titles will make you mentally go "????". But I like the uniqueness of them and the fact that you have no idea what to expect. It's kinda like buying an advent calendar (holiday szn tease) and getting a nice surprise. Tbh some of the songs are skips, but the ones that hit hit reallllyyy hard. I listened to a few on repeat for a week straight, and I'm still not sick of them! "Tokyo Drifting" was released earlier in the year as a single, so even though I already heard it before Dreamland's release, I am still obsessed. I also really like "Heat Waves" and "Hot Sugar", but my top two are the ones with the wonky titles. These are "Space Ghost Coast to Coast" and "Tangerine", which is actually alluding to the orange man in the White House (I'm not kidding; in their performance on The Late Late Show with James Corden, there was a giant tangerine with a toupee and a spray-painted "11-3-2020" on the wall, which is especially funny considering they're from the U.K.).

5.

Map of the Soul: 7 by BTS

Like aforementioned, BTS have released three albums in 2020, and all of them are smash hits. They've broken a crazy amount of records this year, and Life Goes On will have a tough time beating MOTS: 7 (even though I know it will be done with the surge of fans during this pandemic). Fans were upset at the cancellation of their tour as were the boys as they were prepared so much to show what they practiced so much for. Making the most of the situation, BTS put on some of the biggest virtual concerts this year performing their sets (even breaking a Guinness World Record with BangBangCon: The Live!). Even though promotion of the album was cut short due to the pandemic, the album was still a success. The title track "ON'' and "My Time" are such bops honestly, and "Black Swan" deserved more. My personal favorites are "Filter" and "Louder than bombs." I listened to these songs on repeat for such a long time after I discovered them, and they still hit. The background tracks themselves are so well produced and the vocals wrap it together so nicely. I don't understand Korean, and neither do many of their international fans, so it says something that they have so many loyal fans. Music has no language! Read the translations and fall in love with this group's artistry!

6.

Positions by Ariana Grande

This album isn't as good at her previous ones unfortunately, but some of the songs are very catchy! It was very hit or miss with songwriting, but her vocals always kill it. "Positions" is probably the most played, which makes sense because it's really well composed. It's been the background music for edits on fan accounts and stuff that are really cool. "Pov" is my other recommendation. It gained popularity as a TikTok sound and is such an earworm. A lot of the other songs have grown on me after a few listens though, so don't count any out just yet!

7.

Before Love Came to Kill Us by Jessie Reyez

Reyez is so underrated with her unique vocal tone and own personal flare. Her album came out earlier this year and has been in my playlists since then. I adore "Love in the dark" and "Ankles." She has such an unconventional style and is so refreshing to listen to. This album is technically her debut album, but her other works also showcases the immense talent she holds. Not only does her skills span many genres, it's always so enticing and haunting. She is a powerhouse with her gentle head voice and ragged belting that sounds like it's trying to crawl its way out of the recording.

Halsey!!! She definitely has a unique voice, and some people say she's singing in cursive which I find funny, but she's so talented. This album was more personal to her than her last as she expressed herself in a way she hasn't before. She even began the album with the track "Ashley", clearing announcing that this album was written for and by Ashley Frangipane. She begins by creating an air of intimacy and a desire to display herself the way that she wanted. She was diagnosed with bipolar disorder when she was 17, and this album was a way to reflect the mania she regularly experiences. All of the tracks in this album are ways of her telling pieces of her story. This album is undoubtedly her, and I feel like this was best represented with "Alanis' Interlude", "SUGA's Interlude", "Graveyard", and "Without Me."

9.

Future Nostalgia by Dua Lipa

This album follows an '80s dance-pop and '90s club jams vibe. With the upbeat tracks, it's the perfect album to have a dance party to.  "Don't Start Now", "Levitating", "Break My Heart", and "Fever" are the ones I recommend. These are great tracks for a zoom dance party or solo car ride.

10.

These Two Windows by Alex Benjamin

With his soft and angelic voice, his songs feel like you're about to be summoned to heaven, which is ironic since he has a song called [you won't find] "Jesus in LA." My other favorites are "Mind is a Prison" and "Oh My God."

Also known as SUGA of BTS, this solo album was actually named by fans ("D" from his name and "2" since it's his second album), and he figured since everyone was already calling it "D-2" he might as well make it official. This critically acclaimed album brought him a lot of attention. In his title track "Daechwita," he incorporates many traditional Korean aspects to both the music and music video. Not only is this song really catchy, it also gives off great visuals. Another favorite of mine is "Burn It" and "Moonlight." It is definitely worth it to look up the meanings behind the lyrics.

12.

Young Life Crisis by UPSAHL

This EP only consists of five songs, but they're all bops. Her style has a more edgy or underground rock vibe. My favorites are the first two from the EP: "Young Life Crisis" and "MoneyOnMyMind." Her songs kind of make you want to smash things and be a reckless teenager, but I would never do that, so I will live vicariously through her album.

Faouzia's voice is so whole, soulful, and crystal clear. As a relatively new artist, she is still so underrated. One of my favorite singers, but her songs are overproduced in my opinion. Listening to the stripped versions (just her voice and minimal instrumentals) of her songs is the way to go, so thankfully there's one on Spotify. I'm especially obsessed with "Tears of Gold'', "Bad Dreams", and "How It All Works Out."

I've loved him since his days on the movie Rags, and his own songs do not disappoint. "Love me Less" and "Blueberry Eyes" are such good vibes. 10/10 would recommend. All of the songs with features are worth listening to. MAX is really good at putting together collabs where all artists shine and display their strengths.

His very unique sound draws from electronic music, jazz, blues, and souls for an alternative rock genre. Perfect track for a late night drive. My top picks are "Pink", "Maria", and "Lost the Game." Ngl all his songs sound very similar but that just means there's more to enjoy!

 

16.

Most of Us Are Strangers by Seafret

As you can probably tell by now, I'm into indie pop music, and Seafret is a perfect display of that. I am absolutely obsessed with "Magnetic", although I prefer the acoustic/unplugged version a lot more. No thoughts, head empty, just vibes with Seafret. I also like "Be My Queen."

17.

K-12 (After School) by Melanie Martinez

This deluxe edition includes 7 more songs than the first one, but I like some of the initial ones more. Martinez is definitely an acquired taste but talented nonetheless. This album accompanies her 2019 American musical horror fantasy film which is certainly different. The best songs off this album are "Class Fight" and "Detention" hands down.

Not my favorite album from her, but some of the songs slap. I especially jam out to "Rings", "Dance Again", "Let Me Get Me", and "Lose You to Love Me." I think some of the other songs might grow on me though; this happens with most of her songs for me. 

19.

Kid Krow by Conan Gray

Gray has a really recognizable voice and gives off a soft eboy aura. His song "Heather" blew up as a TikTok sound ('I wish I were Heater'), and the full song is actually really good. I also like "Maniac" and "The Story."

20.

Fine Line by Harry Styles

Though Fine Line dropped in late 2019, this album (especially "Watermelon Sugar'') dominated 2020, so I had to include it. Another banger is "Adore You," but I like his more 'in the feels songs' better. These are "She" and "Falling." Let me tell you, listening to these songs in the shower with lights off and candles lit is an ethereal experience.
Hope you get to add some new music to your listening cycles! Check out a playlist of the songs mentioned above here! or here: https://spoti.fi/2IXmRge or here!: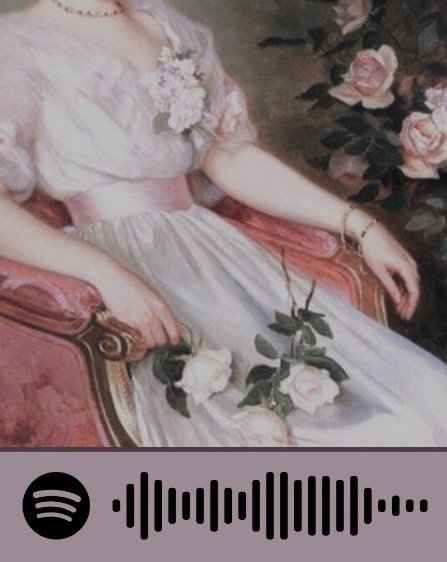 Spotify