I Started Using the Curly Girl Method...
After a trip to the hair salon for a haircut recently, I decided I wanted to take better care of my naturally wavy hair. The hairdresser told me that my hair was damaged and breaking. She asked if I was straightening my hair a lot and it got me thinking. I was, of course, straightening it a lot, which I already knew was likely causing some damage, but I didn't care much since it tamed my usually unruly hair, and I felt more confident with it being straight. However, I knew it was a problem when even someone else noticed it, and a professional at that. So, with that in mind, I searched online (Reddit has a lot of great information!) about the Curly Girl Method. 
The Curly Girl Method, or CGM, is based on a few things: getting rid of hair products with sulfates and restoring curls using products meant to moisturize and maintain your natural hair. To get started, you don't necessarily have to spend a ton of money or buy a lot of products; however, I decided to invest in a little more than the basics, and also went with products that were cruelty-free,something that's really important to me. After doing some research, I went to Target to pick up some products to start my new routine. Although I only recently started, I wanted to share my initial thoughts, hoping to share my experiences later on in my journey as well. 
With that, here is what I ended up getting for each step of the CGM routine. For reference, I would say my hair is more wavy than curly, but the CGM works on all waves, curls, and coils, and has definitely brought out more waviness and even some curls for me personally!
This is used to "reset" your hair before starting the CGM. For this, it is recommended to get a shampoo with sulfates to really get all the build-up out of your hair one last time. I also use this about once a week to remove build-up! For this, I got the Suave Essentials Daily Clarifying Shampoo.

Co-wash stands for conditioner-only washing, and you use it every wash day (except when using shampoo). You use this product as you would a shampoo, focusing it on your roots. For this, I got the As I Am Coconut Cowash.

This is also used on every wash day, just like a normal conditioner, and most conditioners work for this. You use this as a normal conditioner as well, focusing it on your ends. You want to use quite a bit to really moisturize your hair. For this, I got the Suave Essentials Nourishing Conditioner.

According to Reddit (r/curlyhair is the page I often go to), your regular conditioner can also be used as a leave-in conditioner. However, I opted to try some other options for this step.  With soaking wet hair, you apply the leave-in into your hair, and I use the praying hands method (https://www.youtube.com/watch?v=oIGhARJs9mI) to make sure it is spread evenly throughout. For this, I bought two products to try out, the As I Am Leave In Conditioner and the Pacifica Pineapple Swirl Curl Defining Cream. After trying both, I've been liking the As I Am Leave In Conditioner a bit better, since it seems to not make my hair as greasy as the Pacifica option while giving me great waves and curls!

This one was a scary one for me, as all I could remember was the rock-hard hair that gel would leave my sister and dad with when they used it. After using gel for the CGM though, I definitely feel more comfortable and understand its necessity for curls. It creates a cast that helps the curl to hold better, and is not as scary as it seems, I promise! I apply this right after my leave-in, also using the praying hands method and scrunching my hair a teeny bit. For this, I bought the Aussie Instant Freeze Hair Gel.

6.

Scrunching out the crunch

Once your hair is dry, or after diffusing using a blow dryer, you're supposed to scrunch out the gel cast to reveal your waves and curls. No products are needed for this step—just your hands!

If you're like me, you don't need to (or want to) wash your hair everyday, and sleeping on your curls can cause them to lose some life (sleeping with your hair wrapped on the top of your head around once by a scrunchie can also help), so the morning may require a refresh. For this, I mixed some leave-in conditioner and water in a spray bottle to spray on my hair in the morning, followed by some scrunching to help my curls regain their shape.
Here's a picture of how my hair looked before I started CGM (it's from October, but it's pretty accurate to how my hair looked before I started the CGM):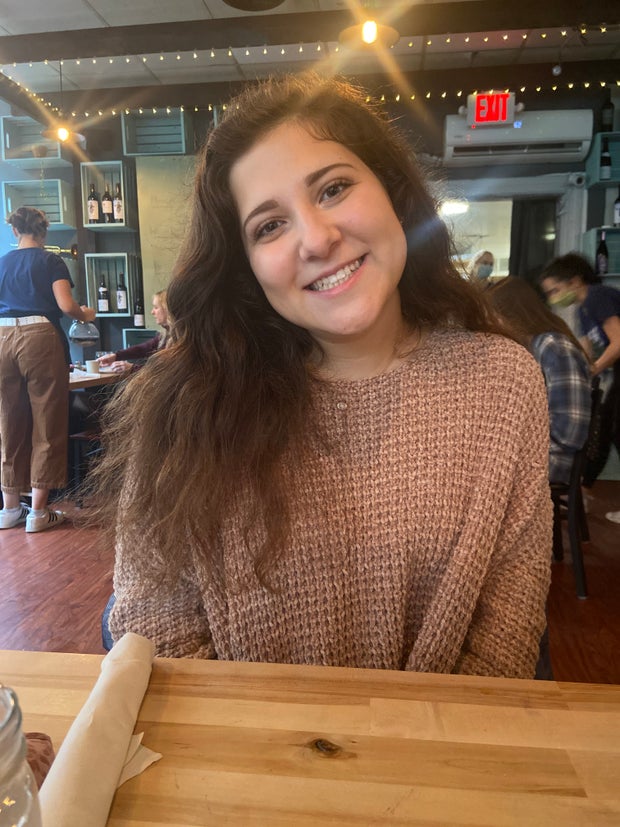 Photo by Julia Olkin
And here's some from just a few days into CGM!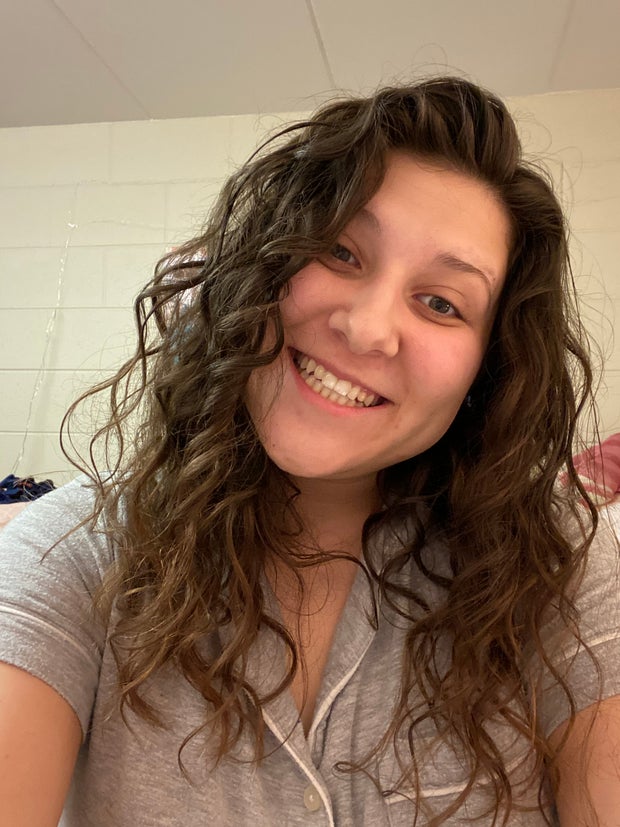 Photo by Julia Olkin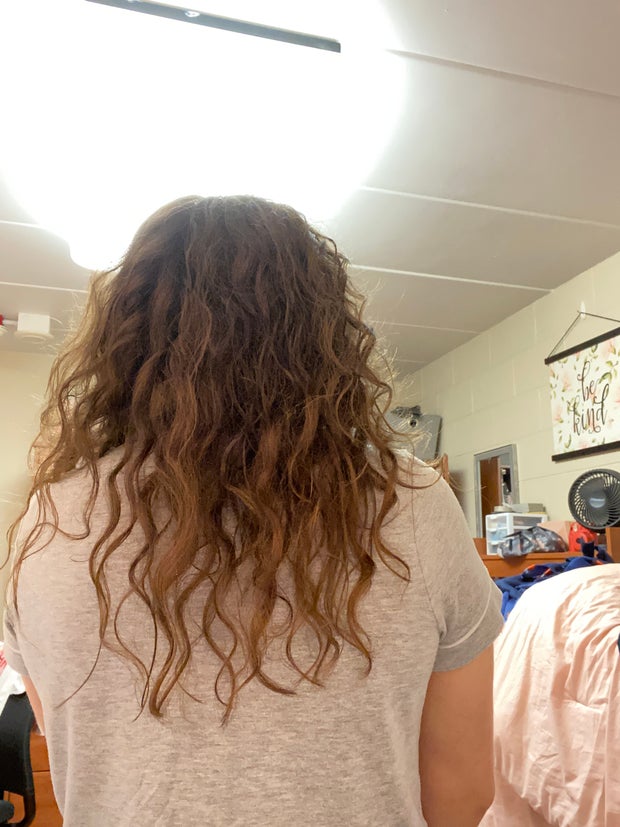 Photo by Julia Olkin
And there you have it! The CGM is definitely a learning process, and I'm excited to update you all in the future when I *hopefully* understand my hair a bit better (and try some new products too)!