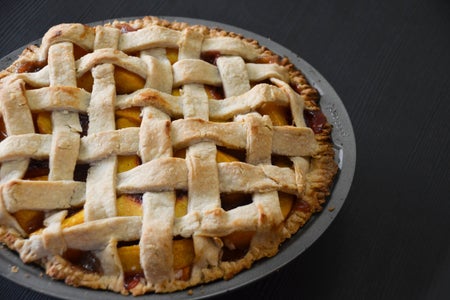 The Easiest Fall Baking Recipes
If you're ready to celebrate fall with sweet treats, but you don't want to spend hours in the kitchen, this is the list for you! These three recipes take less than 30 minutes of preparation, so you'll still have time to visit the pumpkin patch or have a horror-movie marathon.
These muffins are so delicious, it's hard to believe they only contain canned pumpkin and a box of spice cake mix. After one bite, you'll never stop craving them.

Though these require more preparation than the pumpkin muffins, they are no less delicious. This fall twist on a classic cookie has me waiting for autumn all year so I can finally indulge in them.

The hardest part of this recipe is coring and chopping the apples. Seriously, the rest is a breeze. And once it's out of the oven, you can eat it with a big bowl of ice cream.