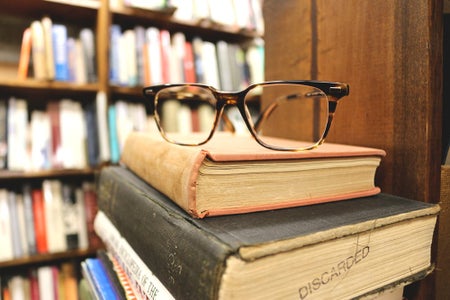 4 books to read if you're looking for a weekend read
We all want to fall back in love with reading, but sometimes you have to start small, spend a weekend with these incredible reads!
1.

 Wonder by R.J. Palacio

This is a feel-good story about coming into your own, despite all challenges you may face. The reading is easy and will even have you shedding a happy tear by the time you turn that final page. Perfect for cuddling up on the couch on a rainy fall day.

2.

The Raft by S.A. Bodeen

This is a tragic thriller novel that will keep you on the edge of your seat rooting for the main characters. Travel along with Rubie as she fights for her life in an adventure she never saw coming.

3.

We Were Liars by E. Lockhart

This book is incredible! I think I read it in one sitting! Granted it was like 11 hours but I could not put it down! The author pulls you in and never lets you go! Following this family to figure out the truth is just the beginning!

4.

Aristotle and Dante Discover the Secrets of the Universe by Benjamin Alire Sáenz

This is an incredible novel following two young boys as they discover who they are and where they belong in the world. They come to terms with some hard news as well as rejoice in each other's company. Another ultimately feel-good novel, it will have you wishing you knew them in real life!