Why It's Probably Time To Put Your Skis Away For Now
If you're a skier, you probably remember your feelings when resorts announced their temporary closure due to COVID-19. As sad as it is, it's understandable. Many of us seized the opportunity to go touring out in the backcountry. Online classes now give us time to ski whenever we want. I went two weeks ago to Alta. However, I quickly realized that this is probably a good time to put touring on hold. Although plenty of people are still going, there are many reasons why this is not the time.
When I went to tour at Alta two weeks ago, the parking lot was so crowded you would think the resort was fully open. Right now, Alta is open for uphill travel, but your safety is in your hands as there is no ski patrol on duty. The first thing I noted was the amount of people I saw with absolutely no equipment. Many people were either by themselves or had only skis and poles, nothing else. Both are very dangerous, even at times like this. When going touring out in the backcountry, you must always bring a beacon, shovel, and probe. These items are critical to have in case anything happens, such as an avalanche. Additionally, the number of people out there becomes a major hazard in and of itself. The day I went, avalanche conditions were green basically all around Alta, meaning it was toward the safer side. However, that is not always the case. If an avalanche were to occur with the number of people I saw, many of them could have gone down. Sure, everyone with beacons could have been rescued by others with beacons, but those who had nothing probably wouldn't see the light of day after an incident. There have been many avalanches since resorts have closed, and people have died. Of course, you could easily say that this happens all the time, and that it's just a risk of going touring. But with these extreme circumstances, this is probably not a good time to go out. My home resort in Washington even closed uphill travel because there were just too many people going.
I know it's sad that our season was cut short, but it is temporary. There are plenty more activities available that are safe, such as going on walks, runs, or scenic drives. In order to uphold the entire reason why everything is shut down and moved online, it's probably a good idea to set some things aside. Another season will come, and all we can do is be thankful for the days we got and get excited for when it returns.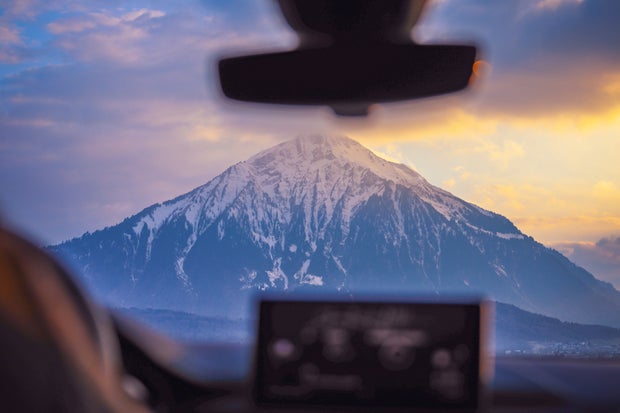 Sharafath Athimannil / Pexels